Burnley goalkeeper Tom Heaton staying calm ahead of Euro 2016
By Patrick Surlis
Last Updated: 07/04/16 6:16pm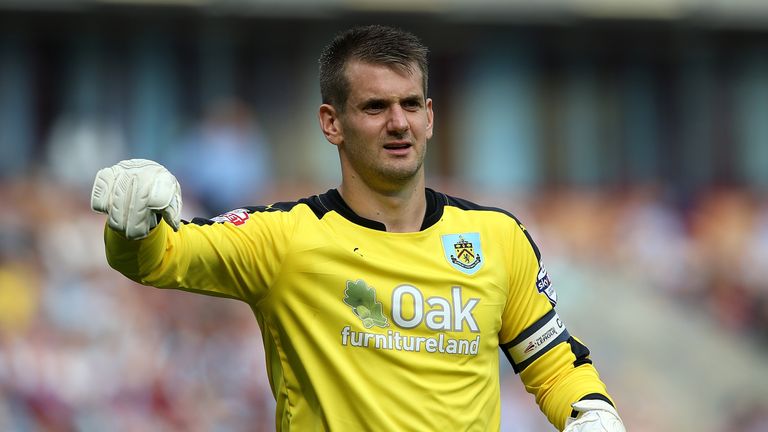 Burnley goalkeeper Tom Heaton admits he is hoping to be a part of Roy Hodgson's England squad for Euro 2016.
Heaton was called up by Hodgson for recent internationals against Germany and the Netherlands following Joe Hart's calf injury.
The Man City goalkeeper has since returned to fitness but Jack Butland's fractured ankle, suffered against Germany, leaves Heaton in line to be England's third choice at the tournament behind Hart and Fraser Forster.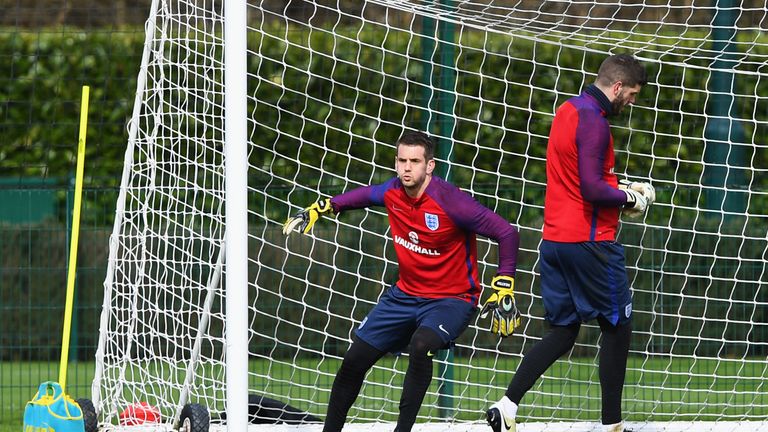 But the Burnley 'keeper insists he still has no expectations over his place in the squad.
"I was sad for Jack and it was not a good injury," Heaton said on the Sky Sports' FL72 Podcast. "But having spoken to him since, I'm sure he will be fine moving forward.
"I don't look at it too much myself because it's out of my control. All I can do is focus on playing every week and what will be, will be. It's down to the manager, then.
"It's been fantastic to be in and around the England team. I've enjoyed every minute of it and I've got aspirations to stay in there and kick on. Whatever the role, I'll be willing to do it.
"In the Championship, all I can do is put in the best performances I can, and I've managed to stay involved which has been great."
Burnley face Leeds United at Turf Moor on Saturday lunchtime, live on Sky Sports 1 HD, and have the opportunity to extend their one-point lead at the top of the Championship table.
Second-place Middlesbrough play at 3pm on Saturday while third-place Brighton face Nottingham Forest on Monday, but Heaton insists Burnley are taking things step-by-step.
"We're trying to look at it one game at a time and the next game for us is Leeds at home on Saturday so we'll be looking to put three points on the board," he added.
"We're in a fantastic position heading into the final six games and we're all enjoying the challenge.
"They are all good sides up there in the Championship, but we don't pay it too much attention. We focus on ourselves and what we have to do. We have Middlesbrough in the next few weeks, and we'll look at that when it comes around.
"The manager enforces a one-game-at-a-time mentality."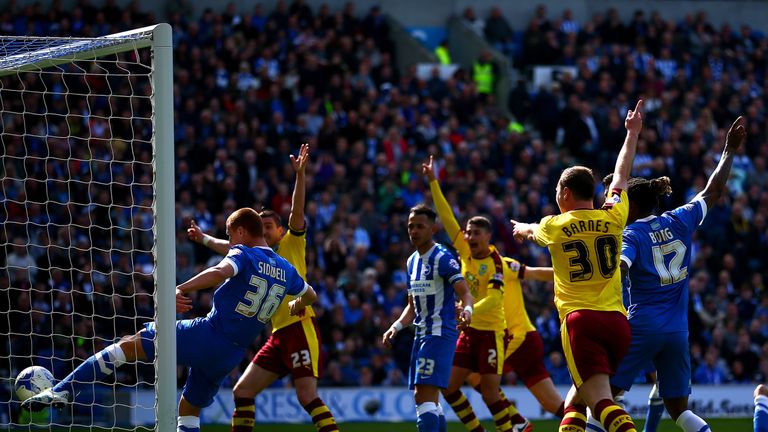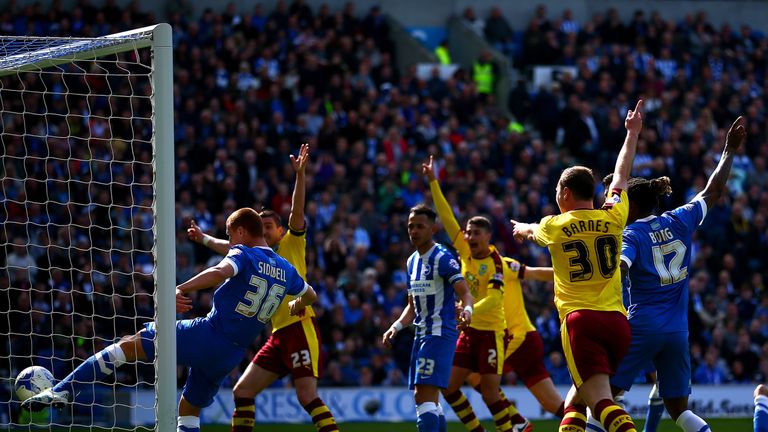 Burnley were controversially denied a goal during their 2-2 draw against promotion rivals Brighton last weekend when Michael Keane's header was not given, despite replays clearly showing the ball had crossed the line.
And Heaton believes goal-line technology is the next logical step for the Championship.
"I think it's about progression and it will come in," he continued. "Having had it in the Premier League it's important, especially when you consider what's riding on games these days.
"It seems to work well in the Premier League, and it gives the referee a clear indication of the ball crossing the line. It stops the debate, and there's no delay in the game. It seems the natural progression."