Did your Premier League team live up to expectations at the weekend?
We asked former Southampton midfielder, and Sky Sports Now guest, Neil McCann to grade each side based on their 90-minute performance on Saturday or Sunday.
So how did your team fare? Did they get an 'A' or an 'F', or somewhere in between? Read on to see how each top-flight side has been ranked...
Premier League weekend results
Sunderland 0-2 Leicester
Liverpool 4-1 Stoke
Tottenham 3-0 Manchester United
West Ham 3-3 Arsenal
Southampton 3-1 Newcastle
Crystal Palace 1-0 Norwich
Watford 1-1 Everton
Swansea 1-0 Chelsea
Aston Villa 1-2 Bournemouth
Manchester City 2-1 West Brom
Leicester - A+
Everyone is still waiting on them to slip up but they got another clean sheet and the three points at Sunderland. They had to wait until the second half to get their goals but they are looking irresistible so it's top marks.
Liverpool - A+
They made a lot of changes to the side that got a terrific result in Dortmund but they were really good at home to Stoke. At 1-1, there wasn't much in the game but Sheyi Ojo made an impact for Daniel Sturridge to get the second and then Divock Origi came on and in the second half, he absolutely ripped it up. A really solid performance at the start of a really big week.
Spurs - A+
They were under real pressure against Manchester United, given the fact Leicester had already won, but they ground out a result. It was tight but the first goal opened the floodgates and it was a big performance from them. Had the lead got to 10 points, then Leicester would have basically won it, but Spurs have kept them just about in range.
Swansea - A+
It was a surprising result, given the run Chelsea had been on, but Swansea look a different side and have been playing well. They are more aggressive, more confident and to beat Chelsea is massive for them.
Southampton - A
A very good performance. Ronald Koeman is a class act, generating another team after losing so many players, and they have really picked up speed. They demolished Newcastle, who were all over the place.
Crystal Palace - A
It's a massive win, especially against Norwich. If they had lost, they would have been starting to feel the heat but the win gives them some breathing space and might kick them on to get another which would probably see them safe. It's a hugely important result.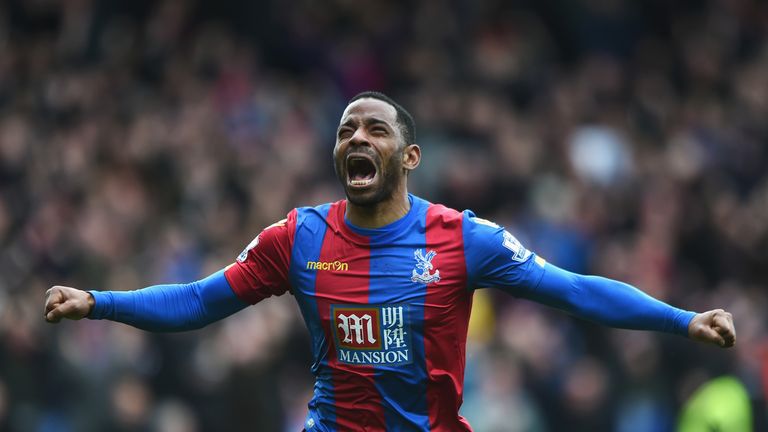 Bournemouth - A
Eddie Howe has been fantastic and the club stuck to their principles of how they want to play when it was a bit rocky for a while. It's against Villa, who are rooted to the bottom, but it was a good performance.
Man City - A
It's a massive week for them and they managed to start with a win. West Brom are always tough to break down, so to get a win is just what they needed ahead of their Champions League match.
West Ham - B+
It's been a really good season for West Ham, but it's not quite an A because they conceded after working so hard to get themselves in front. To come from 2-0 down against Arsenal was still a really good effort and they have a huge game in midweek against Manchester United.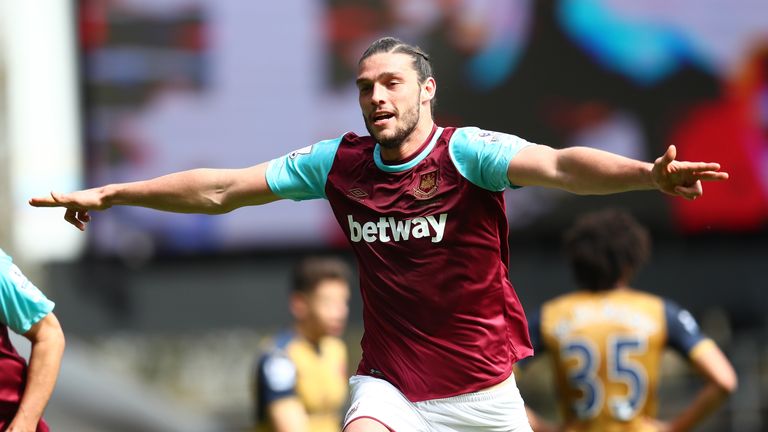 Watford - B
It was interesting listening to Quique Sanchez Flores talking about taking their eye off the ball (against Everton) and almost blaming himself that he has not been focusing enough on the league, because of the semi-final coming up against Palace. You can forgive them a bit for that, but they are so reliant on the two front men to get the goals and they are not firing right now.
Everton - B
They could use the same excuse as Watford with one eye on the FA Cup, but they are in a poor position and underachieving. They should be doing better this season.
West Brom - B
They got an early goal to take the lead against Man City but couldn't hold on. They weren't expected to get anything out of the game but they put up a decent fight.
Sunderland - B-
The Leicester result can almost be forgiven because they are playing a very strong side. The performance wasn't that bad, they had a couple of chances and Kasper Schmeichel made a good save from a deflected shot early on, but to leave yourself isolated at the back with the pace of Jamie Vardy is not the best idea.
Arsenal - B-
If they had got all three points, I think they still would have been in the title race. I know they would still have been a bit behind, but they have a game in hand and a fantastic run-in. A draw is not good enough, though, and again the defensive frailties showed up along with a lack of leadership in the centre-back position.
Stoke - B-
They started slowly at Anfield, got themselves into the game, but then there was some poor defending and the keeper didn't cover himself in glory either. Jack Butland is a huge miss and it was a bad result considering how many changes Liverpool made. It was an opportunity for Stoke to go there and get a result.
Chelsea - B-
They were poor defensively at Swansea and looked weak. It's not often you can say that under Guus Hiddink, who has improved their performances, but they were poor.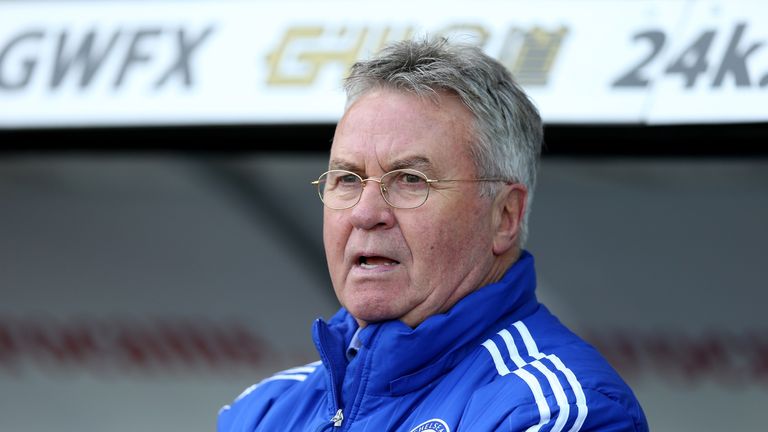 Norwich - B-
I know they had some chances and it took a special goal to get the points but it was such a big game. Had they won, it would have given them so much confidence but it was a poor result and could be dangerous with the run-in they have.
Manchester United - C
I know Louis van Gaal is saying until the first goal it was an even game at Tottenham, but he's trying to fit square pegs into round holes with the players he is choosing, it baffles me. He can say what he wants about performances but it's just not been good enough.
Newcastle - C
It was a big game for them at Southampton and they didn't do enough. Their run-in is not great so to turn in a performance like that and be so weak at the back is not good enough.
They have a squad that is capable but some of the decisions - like Georginio Wijnaldum playing in a deeper role - baffle me. He has scored nine goals in an advanced position so I don't understand playing someone with that energy in a holding role. I don't think they will get out of trouble.
Aston Villa - C
No fight again against Bournemouth, and the fans have had enough. I think you can almost be forgiven for performances but not for effort, and the fans are feeling there is a lack of effort. That could be from a lack of confidence, for a beaten side it's hard to rise to the occasion.