Ian Holloway
Football Expert
Ollie's predictions: Middlesbrough, Burnley, Brighton to keep rolling
Last Updated: 15/04/16 6:19pm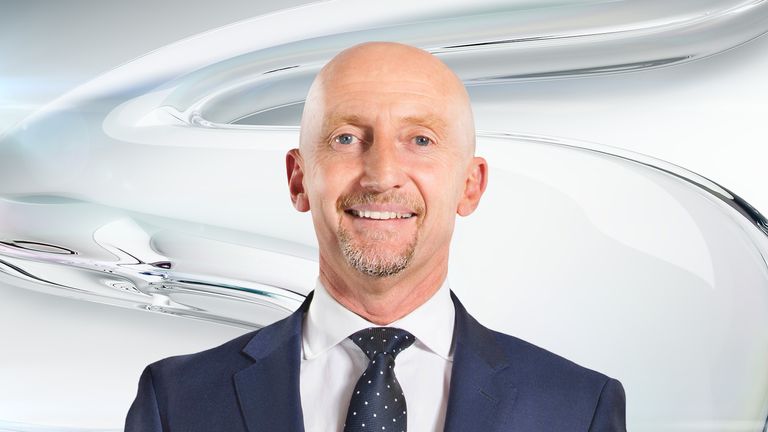 Ian Holloway previews a busy fixture list and sees the top three in the Sky Bet Championship pulling further clear of the chasing pack.
Hull v Wolves, Friday, Sky Sports 1 HD, 7pm
I thought that all the top six were going to win last week - and Hull were one of them that let me down. They're notoriously very strong at home, but you can't write off Kenny Jackett's teams. Hull have surprised me at how their blip has lasted longer than a few games.
However, football at this level is won and lost on such fine margins. Brighton and Middlesbrough scored with the last kicks of their respective games last week. I watched Hull against Birmingham and they lost to a deflected goal - they didn't deserve it, but that's life.
This should be an open game, with Michael Dawson missing at the heart of the Hull defence. I can see goals.   
OLLIE PREDICTS: 2-2 (28/1 Price Boost with Sky Bet)
Brighton v Fulham, Friday, 7:45pm
I love the spirit Brighton have. They keep going until the final whistle and that should be enough to get them three points here, in what is a very dangerous fixture for them. Fulham are the second highest scorers in the league and are full of talent with Ross McCormack, who I think is the best player in the division. It should be a cracker.
OLLIE PREDICTS: 3-2 (25/1 with Sky Bet)
Bolton v Middlesbrough, Saturday, Sky Sports 2 HD, 12pm
Bolton are in turmoil. They are 9/1 to win this match, which says it all. I can't remember a home team in the Championship at such big odds. I'm covering this game and it's going to be a strange atmosphere. It's not a good place to be at the moment.
Middlesbrough will kick themselves if they don't win this. It looks as though Aitor Karanka is harnessing the hurt of last year to motivate his players. I did the same at QPR when we lost the play-off final, then went up automatically the following year. Remembering the pain of a defeat is a great motivation. What doesn't kill you makes you stronger.  
OLLIE PREDICTS: 0-2 (6/1 with Sky Bet)
Birmingham v Burnley, Saturday, 3pm
This is another tough fixture for Burnley but they relish these types of challenges. Sean Dyche's men are very good at everything, especially when under pressure. They don't wobble. Andre Gray has been nominated for the Championship Player of the Year award and he can grab the winning goal. I hate to say it, but getting him for £9m was a cheap buy! 
OLLIE PREDICTS: 0-1 (6/1 with Sky Bet)
Charlton v Derby, Saturday, 3pm
Derby are rocking and rolling again. Maybe Harry Redknapp has put an arm around a few of them. They look certainties for the top six now, as they should be for the amount they've spent. 
OLLIE PREDICTS: 0-3 (12/1 with Sky Bet)
Cardiff v QPR, Saturday, 3pm
Cardiff need to win this one to keep tabs on the top six. I don't really want to talk about this game too much as I loathe going against the Rs. Hopefully I'll jinx it by going for a home win!
OLLIE PREDICTS: 1-0 (5/1 with Sky Bet)
Sheffield Wednesday v Ipswich, Saturday, 3pm
Wednesday got a tonking last weekend and the last thing they need now is to face a Mick McCarthy team, who are still hanging around the play-offs. I can't fault the job Carlos Carvalhal has done at Sheffield Wednesday but I'm not sure I would have conducted a team-talk in front of the away end like he did at Bristol City last weekend. I don't understand why he's done that. Hopefully, it doesn't have a detrimental effect on his players. 
OLLIE PREDICTS: 1-1 (5/1 with Sky Bet)
Rotherham v Nottingham Forest, Saturday, 3pm
Another week, another Rotherham win. It's getting boring now, Neil. Why on earth did you ever want to retire?! What a fantastic achievement it's been to get Rotherham up the table. I can see another win here too.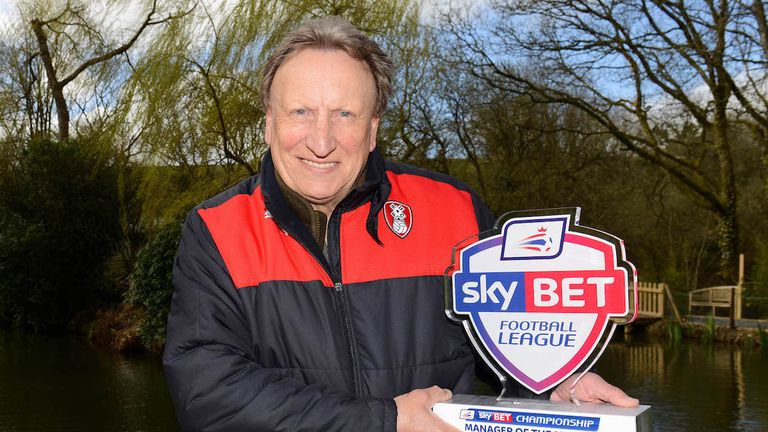 Forest looked very fragile on Monday night against Brighton. It's difficult for the players though, when there's a knee-jerk reaction. The club needs to settle down. It's a shame as the supporters there are magnificent. Unfortunately, the club has got its head in the past. I was reading their match programme at the Brighton game and all it was about was how famous they once were. Three quarters of it was about how good they used to be. How can you move forward when you're constantly looking behind you?
OLLIE PREDICTS: 2-0 (8/1 with Sky Bet)
Burton Albion v Barnsley, League One, Saturday, 3pm
Burton Albion are the 1-0 kings. They've won by that scoreline 11 times this season. When they need a result, they manage to grind out a narrow win with a clean sheet. I love their spirit and I hope they get over the line. To see them rubbing shoulders with Aston Villa and potentially Newcastle next season is what football is all about. 
OLLIE PREDICTS: 1-0 (5/1 with Sky Bet)
Walsall v Southend, League One, Saturday, 3pm
This will be my shock of the weekend, as I was very impressed with how Southend played when I covered them against Sheffield United. I was buzzing watching Jack Payne play for Southend. He's got great balance. He knows where the space is. He's like a pocket dynamo. It was all so crisp and neat, he was impossible to mark. He's a gem of a player. One of the best outside the top two divisions.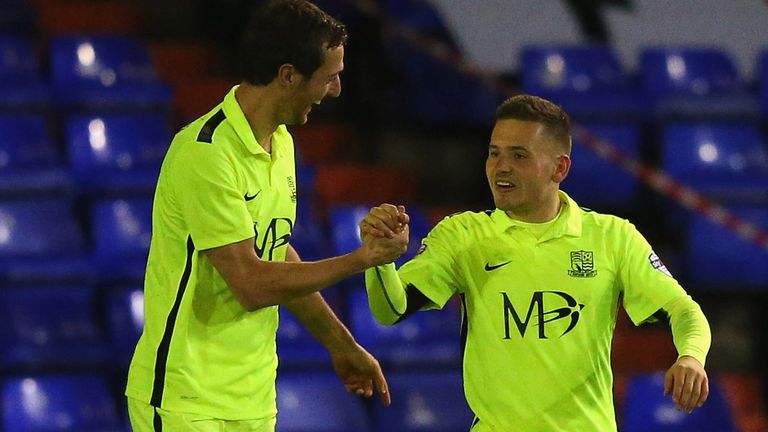 OLLIE PREDICTS: 0-1 (13/2 with Sky Bet)