Paul Merson has urged Gabriel Agbonlahor not to go out in Birmingham for his own safety after he was suspended by Aston Villa this week.
The club's captain was photographed on the front page of The Sun newspaper partying and allegedly using a legal high on Saturday night, just hours after Villa's relegation from the Premier League was confirmed.
Agbonlahor has been suspended pending an internal investigation and former Villa player Merson says it would be dangerous for him to be seen in bars and clubs in the city over the next few months.
"In this day and age you've got to have a bit of respect," Merson told the Fantasy Football Club Podcast.
"I'd be sitting down with him now and strongly advising him not to go out in Birmingham for a long time because it will be dangerous for him.
"Villa fans pay a lot of money and they are very passionate. I think he would be in danger, if I'm being honest.
"He is getting blamed left, right and centre, but it's not just Agbonlahor, it's the club as well. It's not just Agbonlahor who has sent them down for what he's been doing in the last couple of weeks; it's the club and all the decisions."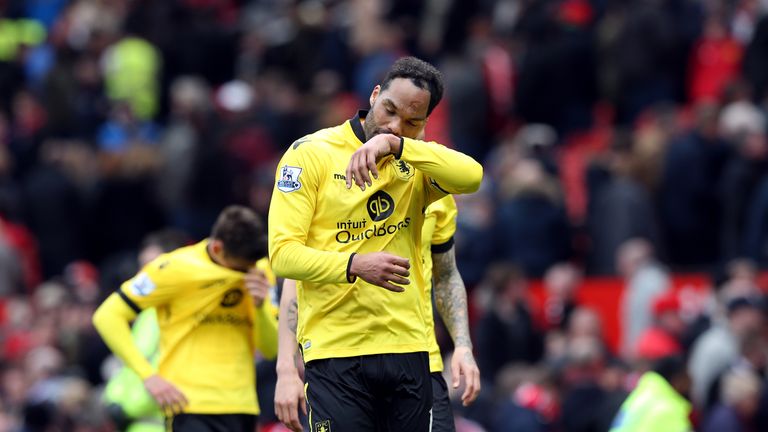 Villa defender Joleon Lescott also hit the headlines this weekend after he was quoted as saying relegation was "a weight off the shoulders".
But Merson defended the centre-half, insisting his words have been taken out of context.
"I wouldn't blame him," he added.
"He didn't mean it the way it came out. I thought he meant that they could concentrate on next season.
"He wants to stay and fair enough to him. If you're on that kind of money you'd want to stay anyway wouldn't you? You're not going to get that somewhere else.
"He got stick for not meaning what he said."
The Fantasy Football Club