Ian Holloway
Football Expert
Ian Holloway: Predictions for Brighton v Derby and Burnley v QPR
Last Updated: 02/05/16 4:33pm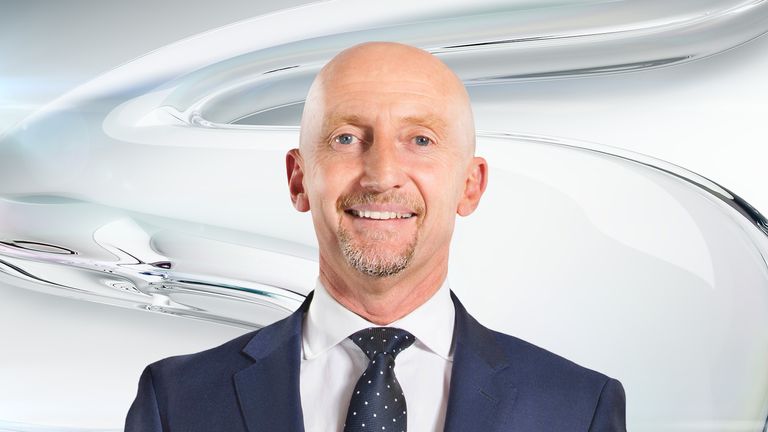 It could not be tighter at the top of the Championship - here's Ian Holloway's Bank Holiday Monday predictions.
I can't remember a promotion race like this one involving three teams on the same points and nearly the same goal difference. It's unprecedented. Wouldn't it be amazing if it actually went to an end of season play-off?
Burnley have gone 21 games unbeaten, Brighton went 21 games unbeaten at the start and Middlesbrough had a spell where they didn't concede a goal for 11 games! They've all been outrageous. I'm fearful for the team that misses out and they'll end up being disappointed going into the play-offs. When you tie this in with Leicester City's story in the Premier League, it's been one of the best seasons ever.
Brighton v Derby, Sky Sports 1, Monday, 2.15pm
Monday will be a weird day of work for me. I'm at Burnley, but it's a double header so we'll be watching this game from the Turf Moor studio. It will be interesting to see the atmosphere change, depending on what Brighton do.
What can you say about Brighton? They are just phenomenal. To win seven of their last eight games under this sort of pressure is quite astonishing.
Derby are safe in the play-offs now and I don't think the urge to finish fourth instead of fifth will be a great enough incentive for them to raise their game against Brighton, who will be pumped for this. 
Dale Stephens has had an outstanding season. He's a proper player. He's box-to-box, puts his foot in and chips in with a few goals. Chris Hughton has found a brilliant midfield formula with him and Beram Kayal - it's been one of the secrets behind their success. I think Stephens will get the winner.
OLLIE PREDICTS: 1-0 (5/1 with Sky Bet)
Burnley v QPR, Sky Sports 1, Monday, 4.30pm
I can't see Burnley slipping up now. Burnley know it's all about winning and going through the right processes. Their process is perfect in every department of their play. They've got goals and they are brilliantly well organised without the ball. Burnley have the full package, including the right mentality - they don't get too emotional. 
QPR have only won four games away from home all season and they must have their eyes on next season. 
OLLIE PREDICTS: 3-1 (10/1 with Sky Bet)
Walsall v Fleetwood, League One, Sky Sports 1, Monday, 12pm
This is going to be very tough for Fleetwood, as Walsall are having a tremendous season and are chasing down Burton for that final automatic spot. Home win.
OLLIE PREDICTS: 2-0 (6/1 with Sky Bet)
Ollie's earlier predictions...
Bolton v Hull, Saturday
I fear for Bolton. There's a lot of changes going on there and the on-the-pitch stuff probably is taking a back seat as they plan for next season. The club have a huge job on their hands to rebuild. Hull seem in a good place now after a good win in midweek. They'll be looking to just keep things ticking over in the next few weeks. Abel Hernandez looks a good shout for the opening goal - he's hit a bit of a purple patch. 
OLLIE PREDICTED: 0-2
Sheffield Wednesday v Cardiff, Saturday
Cardiff need to approach this game like a play-off second leg. They must win to keep their season alive. I thought Sheffield Wednesday had completed the job last weekend, but Darren Bent's late goal has kept open the door. 
I love Sheffield Wednesday's manager Carlos Carvalhal. He talks sense and has a clear plan about where he wants them to go. He seems supremely confident in his team's ability. He made the point that they have two chances to seal the final play-off spot and Cardiff just have one. Russell Slade's side will have a right go, but Wednesday will come out on top. 
OLLIE PREDICTED: 3-2
Ipswich v MK Dons, Saturday
I hope MK Dons keep the faith with Karl Robinson next season. He deserves it. It's so hard to move forward when you've sold your best players. The way they defend continues to worry me though. Ipswich should have enough to nick this one.
I think Ipswich will do well to hold onto Mick McCarthy this summer. Someone with his credibility and know-how will be hot property.
OLLIE PREDICTED: 2-0
Rotherham v Blackburn, Saturday
I just want to wish Neil Warnock and his wife Sharon all the best. I read that she's been suffering with breast cancer over the last six months. It just proves what a man Neil is and what a strong relationship he has with Sharon. He would have had to ask permission off her to take the Rotherham job, so she deserves huge credit for giving him the green light. She's obviously the boss!
Everybody is different, but having a strong woman behind you has been vital in my career. There is so much insecurity with football management and you don't need that at home. Rotherham can win this one as Blackburn have gone off the boil.
OLLIE PREDICTS: 1-0
Blackpool v Wigan, League One
This would be the perfect time for the Blackpool players to give the home fans a performance they can be proud of. It's time they stepped up. I don't believe they're going to go down, so this will be a home win. I hope people can forgive me for not using logic for this one - this is my heart speaking.        
OLLIE PREDICTED: 1-0
Birmingham v Middlesbrough, Friday
It was a bit of a slip-up for Middlesbrough against Ipswich, but they are a tough nut to crack. Having watched Birmingham a lot this season and the way they're set up to hit on the break, this could be another banana skin for Aitor Karanka's men. He'll be treating this as just another game, but it isn't - it's a massive fixture, and emotions will be running high in that dressing room.
Will they get the job done here? I think so, but only just. They've got such a strong bench - he's got a plethora of riches - and that might just be the difference in this game. A win would set us up for a blockbuster day on Monday, where Brighton and Burnley are both in action.
OLLIE PREDICTED: 1-2