Chelsea boss Guus Hiddink says nerves could affect Tottenham
By Lyall Thomas
Last Updated: 02/05/16 7:11pm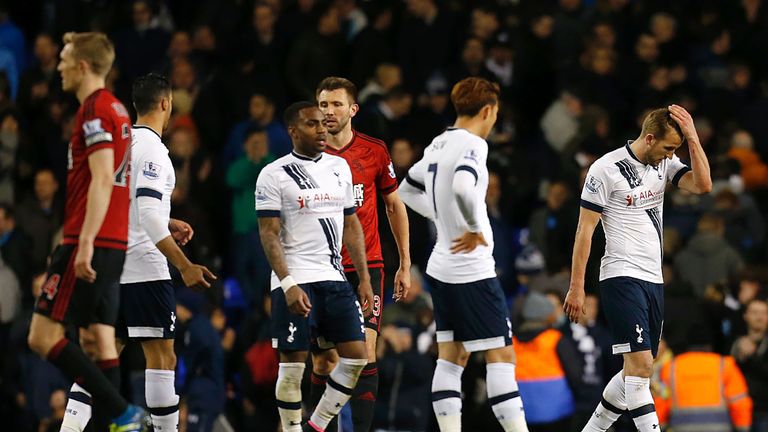 Chelsea manager Guus Hiddink has suggested the nerves of the Premier League title race might be getting to Tottenham.
Spurs head to Stamford Bridge on Monday Night Football with their championship hopes hanging by a thread, following last week's disappointing draw at home to West Brom.
League leaders Leicester, ahead by eight points with three Tottenham games to go, dropped two points in a draw with Manchester United on Super Sunday but Hiddink believes Spurs might not have the bottle to make up the ground.
He said: "They are now experiencing being at the top. I'm not much into statistics, but it's the first time in their history they're now in the end competing for the Premier League title.
"In some players it might cause nerves. They might under-perform a bit. Leicester are fearless but some Spurs players might be affected by being on top and think 'what now?'.
"We shouldn't over-evaluate it in the sense it's just Tottenham. We desperately like to win, then the next game."
Chelsea skipper John Terry is set to return to the side for the clash - which is live on Sky Sports 1 - and Hiddink admits they have missed the centre-back.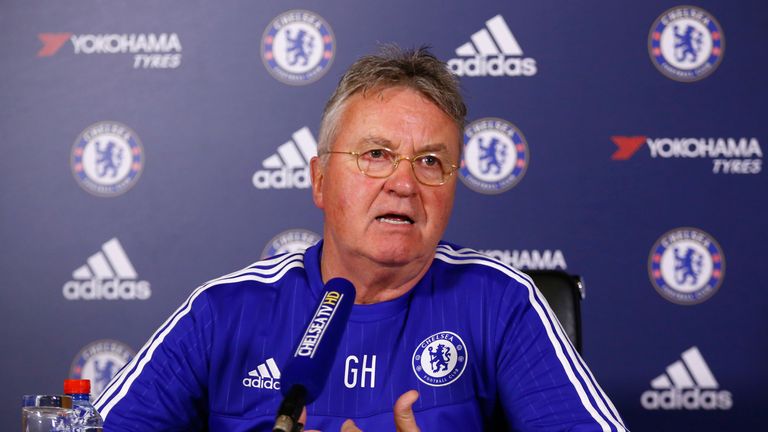 "Of course we have," he said. "What the club likes to have is competition and he will react with competition; 'don't touch my spot'.
"Would we have done better with him in the team? Yes, that is the problem. I don't like to complain but, at the time, we didn't get through the Champions League or the FA Cup."