Ian Holloway
Football Expert
Ollie's predictions: Draw for Middlesbrough and Brighton, Burton to win
Last Updated: 06/05/16 10:21pm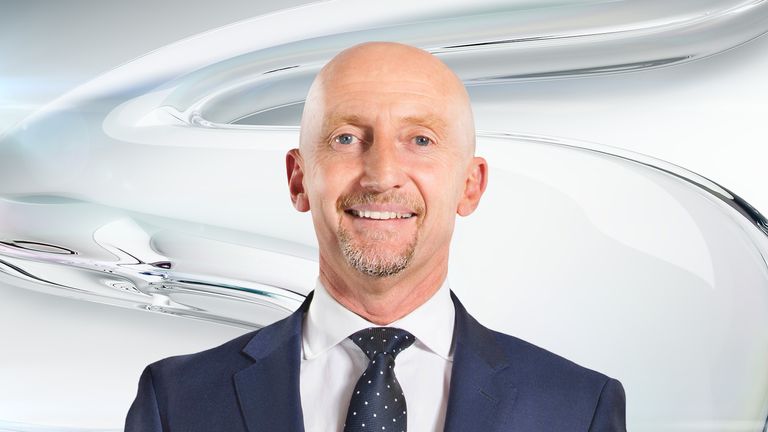 Ian Holloway is back with his predictions for the final weekend of Sky Bet Football League action with plenty still on the line in the Championship, League One and League Two.
An absolute thriller of a season comes to a head on Saturday and Sunday, with three games live on Sky Sports and Ian Holloway has given his thoughts on some of the biggest games of the weekend.
Middlesbrough v Brighton (Saturday, from 12pm on Sky Sports 1 HD)
I can't believe I'm fortunate enough to go. I can honestly tell you I don't know which way it's going to go. I don't know who's going to handle the pressure of it that well. I urge the Middlesbrough supporters to get right behind your team. I know they want it really badly and it's been a long time since they dropped out of the top flight.
Chris Hughton and his Brighton team know they've got to win. Worrying about a draw can stop you going for broke so sometimes it's better to know what you've got to do.
The game will be won or lost in the nerves and who can play the occasion. Who can go through the process rather than be caught up in the emotion of the game. It's like a tug of war and it's a one-off - like a double final for the neutrals this year.
Middlesbrough got the chance to put the play-off final from last season behind them. Will that carry into this year? I hope not, but I can't wait to see and the atmosphere will be something else. I just know someone's going to be disappointed.
If it's Brighton, they will be more than delighted with their season anyway and I think they'll fancy their chances with the way their team is playing. If it's Middlesbrough who miss out, I'm sure that it would be harder for them because of last season. I feel for whoever doesn't do it, but they've all had great seasons and I can't wait to see how it unfolds.
OLLIE PREDICTS: 1-1 (Sky Bet odds 5/1)
Charlton v Burnley (Saturday, 12.30pm, Sky Sports 2)
Burnley have proved that they have a tough chin. If they were a boxer, they get hit and they keep going and I think they will be champions, I really do.
I wish Charlton all the best next year, I hope they sort themselves out because it's a horrible atmosphere to have. Can you ever as a fan talk your owners out of wanting to own you? I don't think so.
It's really difficult, but all I'm saying is I know how you feel because I'm a football supporter myself. Sometimes you go through bad times, but it's only the energy at the moment so be part of the good times if you can. Try and stick with your players and stick with your team.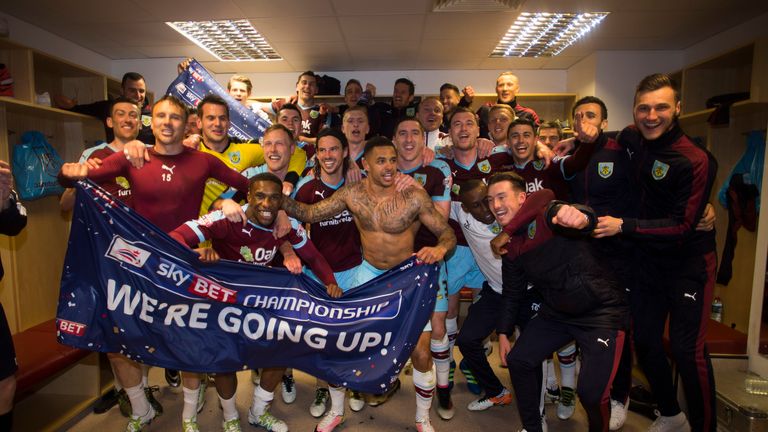 They should probably have a look at the rules these days and say what is a fit owner. Ask what the intentions are and where they are going. It's happening throughout football now. Deep down, remember that the players have got to play for you.
OLLIE PREDICTS: 0-2 (Sky Bet odds 11/2)
Doncaster v Burton (Sunday, 12.30pm, Sky Sports 1)
I can't see Burton tripping up, I really don't. What they've done, and if it wasn't for Leicester's miracle, everybody would be talking about Burton. They've lost another manager in Jimmy Floyd Hasselbaink and got their old manager back in, Cloughie, and they just keep marching on, don't they? Well done to them, I think they'll do it in style.
OLLIE PREDICTS: 0-1 (Sky Bet odds 11/2)
Port Vale v Walsall (Sunday, 12.30pm)
I think Walsall will win, but I think Burton will just take that final automatic promotion place. It will give them good momentum going into the play-offs and they're a very, very good side. I've seen them live a couple of times this year and I really like the look of them.
Port Vale have had a really good season and their manager has done really well, but when it comes these games, that slight bit of quality usually shows and I feel it will for Walsall but Burton will hang on in there.
OLLIE PREDICTS: 0-2 (Sky Bet odds 7/1)
Wigan v Barnsley (Sunday, 12.30pm)
Wigan had to win it last week and they did 4-0 at my old club. My heart told me to say 1-0 to Blackpool but this time, I think they will be celebrating in style.
OLLIE PREDICTS: 3-1 (Sky Bet odds 16/1)
Sheffield United v Scunthorpe (Sunday, 12.30pm)
Scunthorpe are still in with a shout of the play-off places, level on points with Barnsley in sixth, but they could slip up here. I can only see a Sheffield United win and the Iron could just miss out.
OLLIE PREDICTS: 1-0 (Sky Bet odds 10/1)
Gillingham v Millwall (Sunday, 12.30pm)
I think my old club will win. They're on a great roll at the moment. They've consolidated their play-off place and have lost just one of their last seven games so I can see them coming out on top again this weekend.
OLLIE PREDICTS: 1-2 (Sky Bet odds 11/1)
Peterborough v Blackpool (Sunday, 12.30pm)
I can't give up on Blackpool. It's just amazing how things work out. Fleetwood were rising and rising and now they're the ones that could put Blackpool down. It's funny how things work out and I found that at the clubs I was at. I had a run-in with Bristol City all the time because I'm a Bristol boy and a Rovers fan. It was always them and with QPR we managed to just fend them off by one point to go up automatically once, so it follows you.
OLLIE PREDICTS: 0-1 (Sky Bet odds 10/1)
Fleetwood v Crewe (Sunday, 12.30pm)
I'm going for a Crewe away win because Blackpool will stay up then!
OLLIE PREDICTS: 0-1 (Sky Bet odds 20/1)
Accrington v Stevenage (Saturday, 3pm)
What another fantastic story at Accrington. Where they are is brilliant, and I read their manager John Coleman's comments the other day and it's honestly fantastic. I know him well and it's amazing what they are doing. Obviously my other old club Bristol Rovers are in the mix but good luck to you, Accrington!
OLLIE PREDICTS: 1-0 (Sky Bet odds 6/1)
Oxford v Wycombe (Saturday, 3pm)
Oxford, with the way they are playing, and Gareth at Wycombe has done a great job as well, but I think Oxford will just have too much for them.
OLLIE PREDICTS: 1-0 (Sky Bet odds 11/2)
Bristol Rovers v Dagenham and Redbridge (Saturday, 3pm)
I think Rovers won't falter, they will keep going. Everything should be buzzing for the play-offs and the town is at the minute. They've got new owners and Darrell Clarke has been superb. He's given me my team back and my pride in the club, and for that I thank him. I watched them win promotion last year and maybe I can watch them do it again if they don't do it automatically. They'll be my favourites for the play-offs.
OLLIE PREDICTS: 3-1 (Sky Bet odds 9/1)