Jerzy Dudek picks his #One2Eleven on the Fantasy Football Club
By Alice Piper
Last Updated: 06/05/16 10:01pm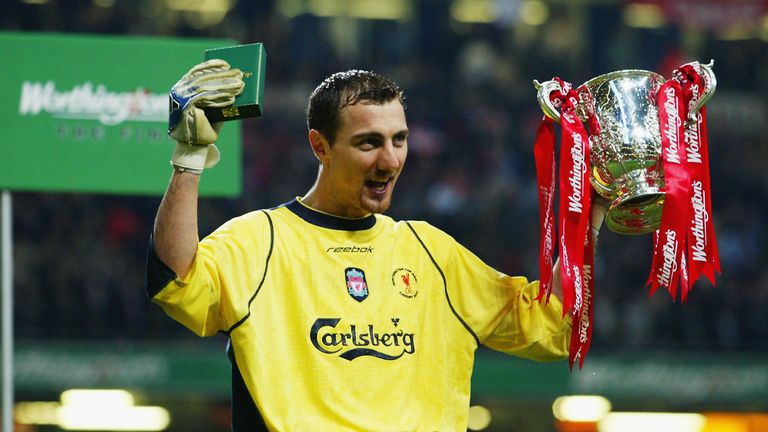 Former Liverpool goalkeeper Jerzy Dudek has given us his #One2Eleven of stars he has played with.
Dudek was capped 60 times for Poland between 1998 and 2013, enjoying a 22-year career playing for the likes of Liverpool and Real Madrid.
The shot-stopper, who has opted for a 4-3-3 formation, tells Paul Merson and Max Rushden who makes his #One2Eleven...
Goalkeeper: Iker Casillas
Simple, because he was the best in my time. He was the best goalkeeper. He won the European Cup, the World Cup and he was very strong in the dressing room. He is a nice guy.
Right-back: Sergio Ramos
He was so offensive and good. I love to watch him on the right-back.
Left-back: John Arne Riise
He never stopped running. A great left foot and fantastic goals. He's also a good person. Before the Champions League final he scored hundreds of penalties. 
Centre-back: Sami Hyypia
Sami is simple - he is very cool and a very nice guy off and on the pitch.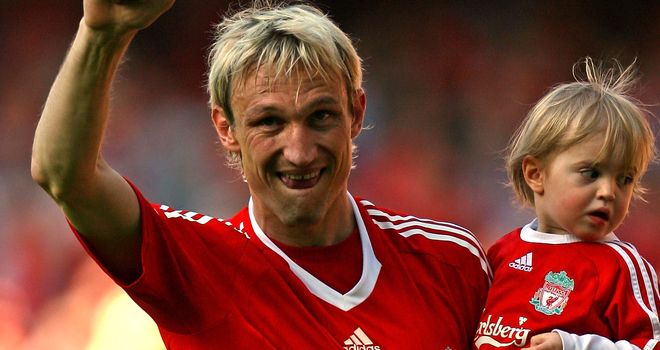 Centre-back: Jamie Carragher
His commitment to the team. He was always a great character. You love to have someone in the dressing room like him. He was always waking up people when we needed it.
Midfield: Steven Gerrard
This is the captain, of course, for the team. He's a great inspiration in hard times. He was the man who could change the game. He was motivating. He was also motivating for the people in the stands.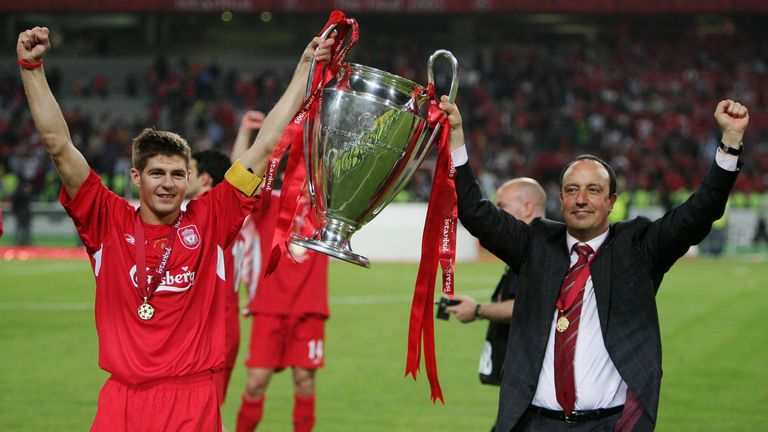 Midfield: Xabi Alonso
He is the mind of the team, with his great passes and the number of goals he scored. When he came to Real Madrid we had a good relationship and I cannot see this team without him.
Midfield: Cristiano Ronaldo 
I think he is a great example of how to be a good professional. He was first in the dressing room and he left the dressing room last. He was always preparing himself very well into the game. In the dressing room before the big games like Barcelona he was motivating people. Of course sometimes he's too ambitious. He is a team player but sometimes he's losing this.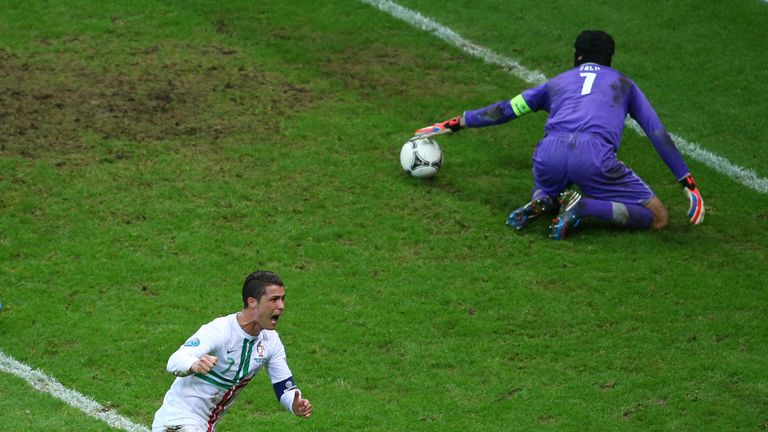 Striker: Michael Owen
He's very good in the penalty box and very quick. He could score so many goals from different positions.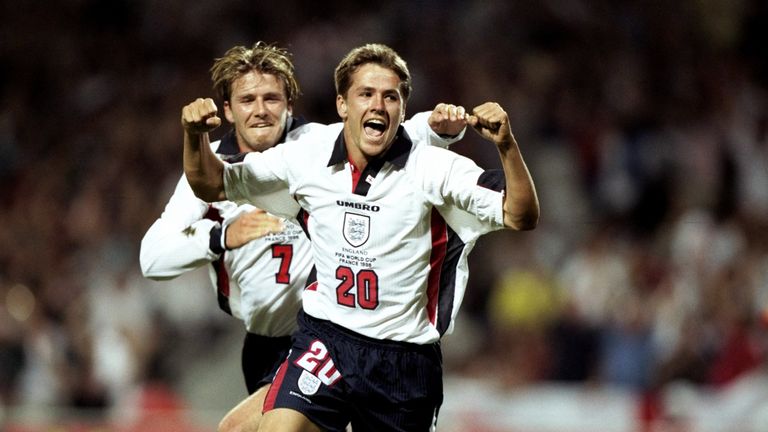 Striker: Ruud van Nistelrooy
Our friendship starts in Holland. When he went to Manchester United he scored something like his record of nine games in a row. When I came to Madrid he was kicking me even in training sessions and trying to take the ball off me. He was a very good finisher.
Striker: Raul
He was a great captain. He always had something positive to say in the dressing room and he was always telling people very smart things.