Jurgen Klopp sure Liverpool's Jordan Henderson will be fit for Euro 2016
By Andy Charles
Last Updated: 06/05/16 4:36pm
Jurgen Klopp says there is "no doubt" Liverpool midfielder Jordan Henderson will be fit to play for England at Euro 2016.
Henderson suffered knee ligament damage in the Europa League quarter-final clash with Borussia Dortmund on April 7 and was quickly ruled out for two months.
Klopp is unsure Henderson will be available for their Europa League final against Sevilla in Basel on May 18 but is certain the 25-year-old will dispel any doubts about him being able to represent England in France.
Asked about the potential for Henderson to face the Spaniards, Klopp said: "I don't know exactly but he was really celebrating yesterday after the game.
"I saw in his eyes he thinks he has a chance, so that's the first and most important step in the right direction.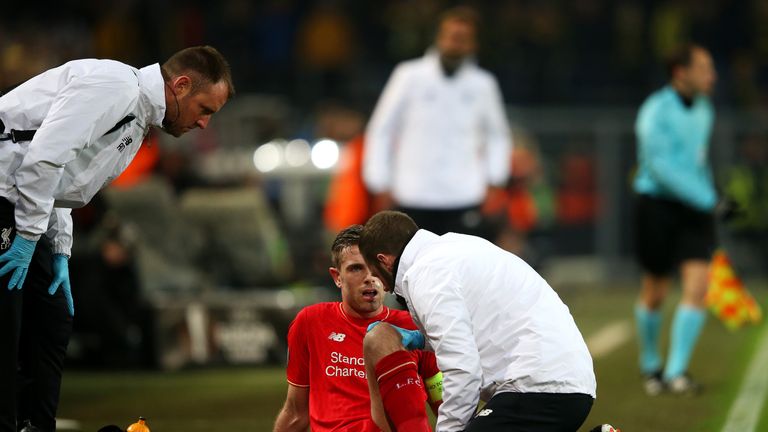 "To play in the final on the Wednesday after the season, I think the latest moment - after a long break - when you should be available is the Sunday before.
"But Hendo is in a really good way so it's good for England. There's no doubt about being fit for the European Championship."
England coach Roy Hodgson should also be able to call on Reds striker Daniel Sturridge in France, giving him a rich pool of striking talent that includes Harry Kane, Jamie Vardy and Wayne Rooney among others.
Klopp feels Sturridge's return to form can only benefit England, and he will continue to manage his forward's playing time accordingly over the rest of the season.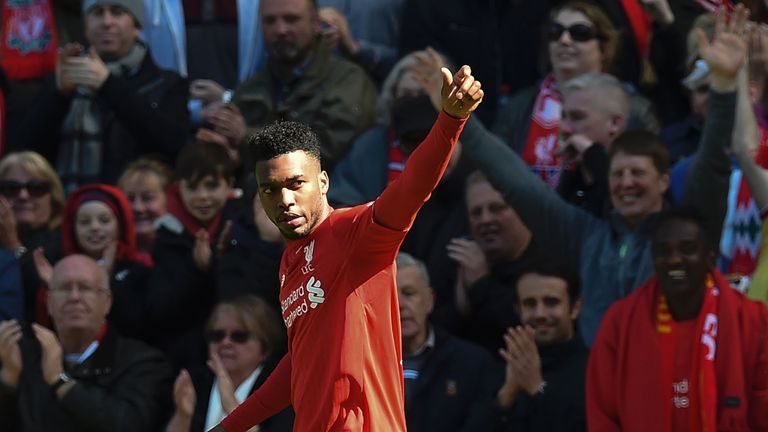 "It's not about being careful," added Klopp, who is likely to rest Sturridge for the home clash with Watford on Sunday.
"Together, with Daniel involved, we have done everything we could to make him as fit as possible and now he is at the highest level.
"That's really perfect news I think for England and the European Championship. We have tried to do our best with and around him. He does the same in the sessions and on the pitch so there is nothing negative with resting."