Crystal Palace trail German giants Bayern Munich in the tally of players remaining in the last four of Euro 2016.
It's been a busy summer already for Alan Pardew's side, ​signing Andros Townsend and Steve Mandanda, as well as putting in a bid for Christian Benteke and closing in on James Tomkins.
And their fans have plenty to look out for over in France, with five of their current players in action in the semi-finals of the European Championship.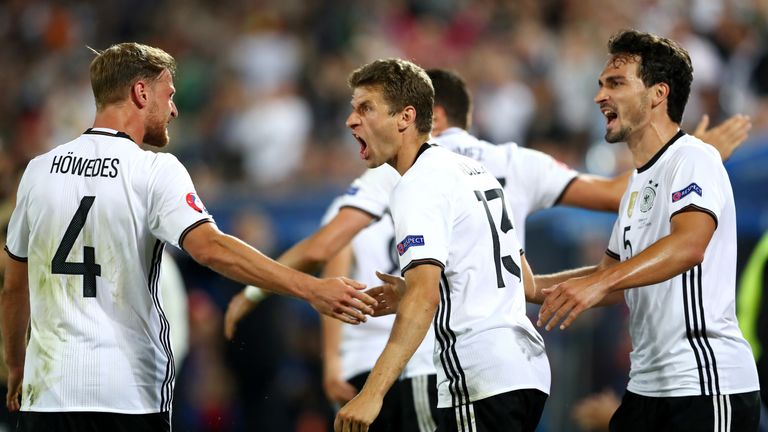 Mandanda, Yohan Cabaye (both France), Wayne Hennessey, Joe Ledley and Jonathan Williams (all Wales) find themselves still in the tournament at this late stage, with Wales facing Portugal on Wednesday and hosts France up against Germany on Thursday.
Crystal Palace are second only to Bayern Munich, who have eight players still in the competition; Kingsley Coman (France), Manuel Neuer, Jerome Boateng, Mats Hummels, Joshua Kimmich, Thomas Muller, Mario Gotze (all Germany) and Renato Sanches (Portugal). 
Teams with most players left at Euro 2016
8 - Bayern Munich
5 - Crystal Palace
4 - Real Madrid, Arsenal, Sporting Lisbon
3 - Juventus, Wolfsburg, Liverpool, Lyon, Manchester United
2 - Tottenham, PSG, Manchester City, Leicester, West Ham, Bayer Leverkusen, Schalke, Besiktas, Fulham, Fenerbahce, Southampton, Valencia, Swansea
1 - Barcelona, Rennes, Sevilla, Newcastle, Tigres, Atletico Madrid, Koln, Borussia Dortmund, Galatasaray, Inverness, West Brom, Benfica, Reading, Wolves, Nottingham Forest, MK Dons, Birmingham City, Burnley, Dinamo Zagreb, Porto, Monaco, Braga, Lille, Lorient
Bundesliga champions Bayern have a history of successful representation at major tournaments with Germany, having seen seven of their stars in the side that lifted the World Cup in Brazil in 2014.
There are three teams with four players still present - Real Madrid, Arsenal and Sporting Lisbon - while Juventus, Wolfsburg, Lyon, Manchester United and Liverpool have three each.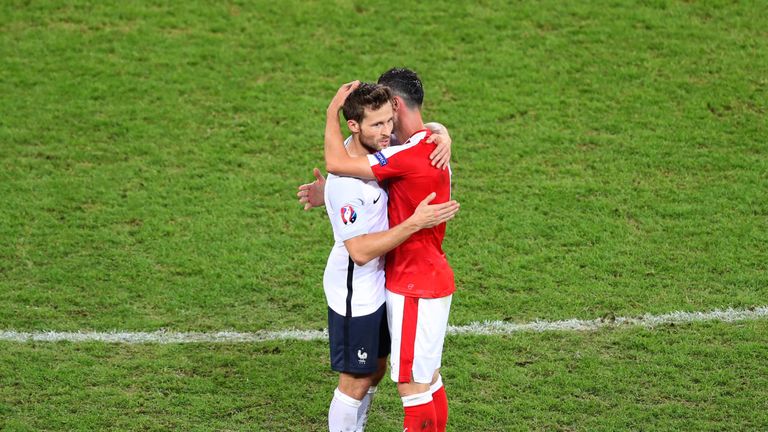 Tottenham, Manchester City, Leicester, West Ham, Fulham, Swansea and Valencia are among 13 sides who have two players at the Euros, and Barcelona, Newcastle, West Brom, Reading, Wolves, Nottingham Forest, MK Dons, Inverness, Birmingham City and Burnley all have one each. 
Of the players left in the tournament, 29 play in the Premier League out of a total of 37 in England (eight in Championship and one in League 1), more than any other league represented.
Before the tournament, Liverpool had the joint-most players heading to France, more than Manchester United, Real Madrid and Barcelona.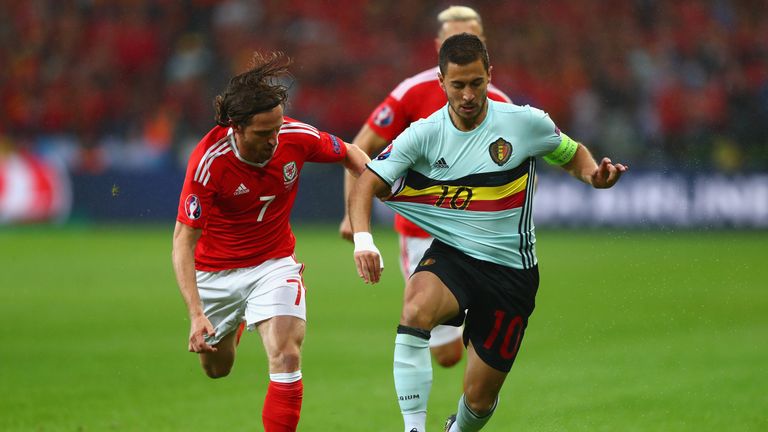 Jurgen Klopp's side had 12 players at the tournament, the same amount as Serie A champions Juventus.
Tottenham (11), Manchester United (10) and Arsenal (nine) were also heavily represented, but only three of Bayern Munich's 11 players who travelled to France have been eliminated - Robert Lewandowski (Poland), David Alaba (Austria) and Thiago Alcantara (Spain).
The Premier League and English Football League were well represented in France, with 139 of the 552 players (25 per cent) involved in the competition playing their club football in England. 
The Premier League boasted the most with 103 players, but the Sky Bet Championship had 31 participants, more than France's Ligue 1 (22).