Sami Khedira to miss Germany's Euro 2016 semi-final against France
By Mike Patterson
Last Updated: 04/07/16 12:25pm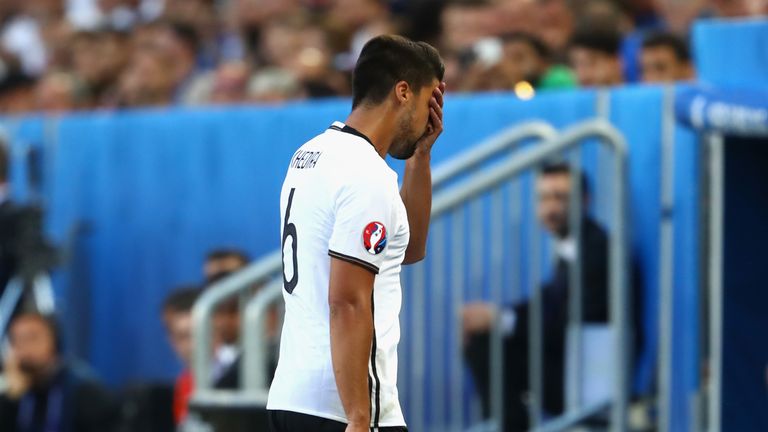 Germany coach Joachim Low has confirmed Sami Khedira will miss Thursday's Euro 2016 semi-final against France.
The Juventus midfielder sustained a thigh injury after over-stretching during a challenge for the ball in the early stages of Saturday's quarter-final victory over Italy and will miss the showdown with the hosts in Marseille as a result.
Khedira, 29, who has started all five of Germany's matches at the tournament, faces a race against time to be fit for Sunday's final if Germany can overcome France.
"Sami Khedira won't play for us on Thursday. We will do everything for him to be available for a potential final," Low said.
"I will have to bring in new names. There will be personnel changes in the line-up."
Manchester United midfielder Bastian Schweinsteiger replaced Khedira in the 16th minute against Italy but he is also a doubt for the trip to the Stade Velodrome due to a knee ligament injury.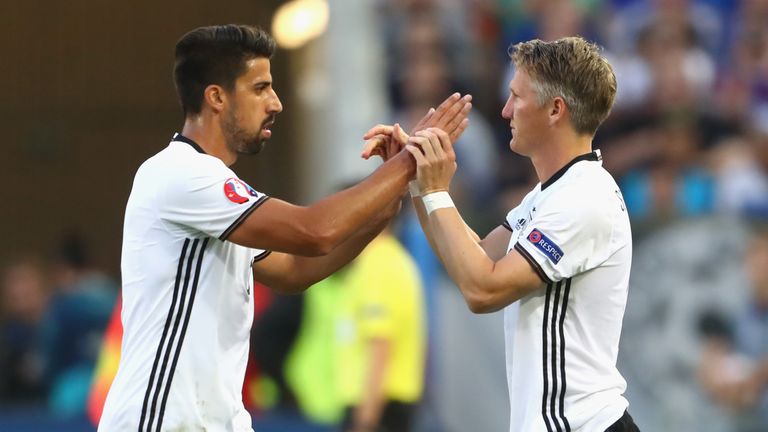 "We will not put our head in the sand. We will try everything with the players that are doubtful," Low added.
"One thing is clear: I will definitely not let play anyone who is not 100 per cent fit. I hope and wish that Bastian can make it.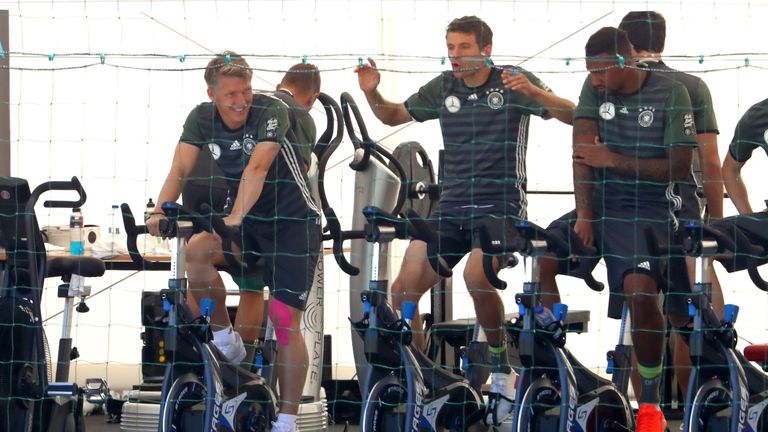 "I made the mistake many years ago [of fielding a player who was unfit] and I won't make it again.
"The thoughts we have should not go back to the past but go forward. I fully trust all my players. They are training at a high level, they are physically in very good shape."
Low said he had enough options in midfield, naming Liverpool's Emre Can as one of Khedira's possible replacements due to his versatility.
"He is a player who can be used in a lot of different positions. In training, he has been very convincing. Physically, he is very strong and skilled. I think that a player like Can would do our game a lot of good," said Low.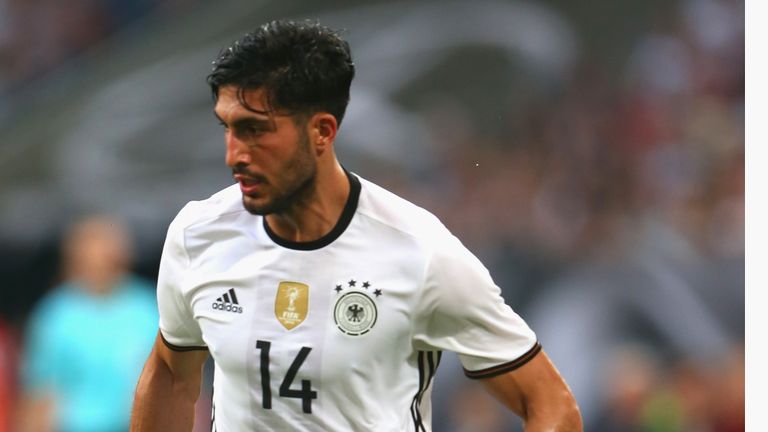 Germany are already without suspended central defender Mats Hummels and injured striker Mario Gomez, who will miss the rest of the tournament after also picking up an injury in the shootout victory over Italy.
Gomez, who will remain with the team, is the only specialist striker in the German squad.
Despite his mounting injury list, Low is looking forward to taking on France for a place in the final.
"It's great that there's a game like this. I love playing knockout games against teams of this calibre," he said.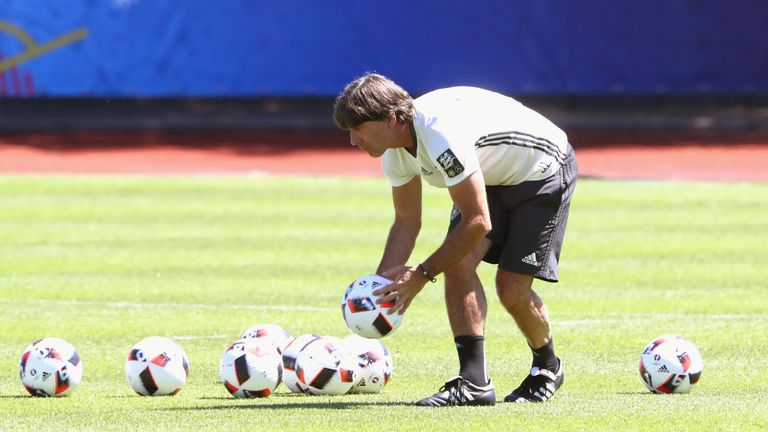 "I'm not worried about who the favourite is. It would be easy to say that we have a few injuries and France are favourites as they played really well.
"But that does not matter at all over 90 or 120 minutes. It is like it was against Italy: a game of two teams with outstanding individuals.
"Both have a clear direction, even if France naturally plays offensively. I love games like this."