Manchester United chief executive Ed Woodward has begun negotiations in the last 48 hours that could see Paul Pogba return to Old Trafford in a world record deal worth £100m, Sky Sports News HQ understands.
Juventus want to keep hold of the 23-year-old, but would find it hard to resist such a deal, which would see Pogba earning up to £300,000 a week at the club he left in 2012.
The player is also being courted by Real Madrid, with Sky Sports' Spanish football expert Guillem Balague saying head coach Zinedine Zidane and president Florentino Perez both believe the player wants to move to the Bernabeu.    
Pogba and his representatives are keen that any significant progress should happen only once the French Euro 2016 campaign is concluded. 
France take on Germany in the semi-finals in Marseille on Thursday night, with the final in Paris on Sunday.
Woodward will be familiar with negotiations with Pogba's agent, Mino Raiola, having recently concluded the transfers of both Zlatan Ibrahimovic and Henrik Mkhitaryan, both of whom are represented by the Dutch-based, Italian-born lawyer.
Raiola also represents the likes of Mario Balotelli and Romelu Lukaku.
United manager Jose Mourinho now has just one of his four summer targets left to pursue.
Were he to fail to land Pogba, United are rumoured to be keen to turn their attentions to Pogba's French team-mate, Blaise Matuidi - who is also represented by Raiola.
Last month Raiola said he was in contact with three clubs interested in signing the midfielder - and confirmed European champions Real are one of them.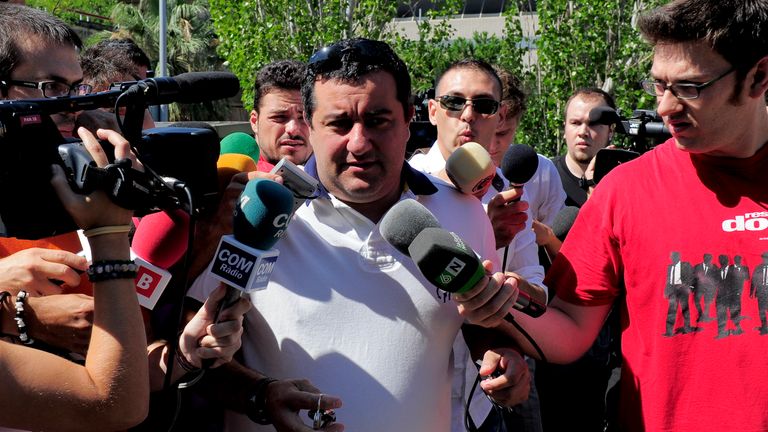 Raiola told Spanish paper Marca: "We are talking but nothing is decided. [Real coach] Zinedine Zidane's wish is important. The club's wish is important.
"We are in the initial phase. It's not a negotiation. Both sides know what it wants and we shall see if we complete a deal or it ends in divorce.
"Paul dreams of winning the Ballon d'Or... Real Madrid is a fantastic club to achieve that."
The France midfielder, who scored in the 5-2 victory over Iceland in the quarter-finals of Euro 2016, left United in 2012 for nothing.