Watch the widest range of entertainment in Ultra HD with Sky Q. Get closer to the action than ever before with up to four times the detail of HD.
Offering an unrivalled line up of sports, blockbuster movies, natural history documentaries and gripping dramas, viewers will be able to get closer to the action, with up to four times the detail and clarity of HD.
Sports customers will be able to immerse themselves in more Premier League with 124 games in Ultra HD next season. Plus watch every practice, qualifying and race of the Formula 1 2017 season, and catch the first ever test match in Ultra HD when England take on South Africa this summer.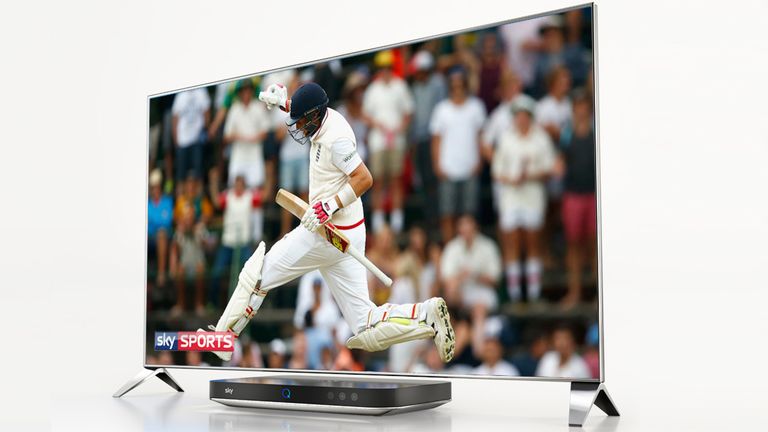 For more information on Ultra HD please visit http://www.sky.com/ultrahd
Join us and watch the Premier League live on Sky Sports in Ultra HD with Sky Q 2TB - click here.
Watch live, On Demand and through Sky Store, Ultra HD is available to customers with a Sky Q 2TB box, multiscreen subscription and compatible UHD TV.
Customers can now watch the most comprehensive range of sports, movies, documentaries and dramas in the enhanced detail and clarity of Ultra HD, with highlights including:
124 live Premier League games
Every practice, qualifying and race from Formula 1® 2017
England v South Africa Test series
Over 70 movies with premieres including X-Men Apocalypse, Deadpool and Jason Bourne
Over 30 Sky Store rental movies including Inferno, Shutter Island and Men in Black box sets
The biggest ever library of movies from Rocky, Forrest Gump, Robocop, The Godfather, The Da Vinci Code, Everest, Star Trek Beyond
30 hours of natural history and documentaries, from Sky's David Attenborough catalogue to Sky 1's Monkeys: An Amazing Animal Family, as well as documentaries from National Geographic and Discovery
Sky Original Drama, including Guerrilla featuring Freida Pinto and Idris Elba, Julia Stiles in Riviera, and coming soon Tin Star. Plus all four series of The Blacklist, Jude Law in the Young Pope, and many more.
Plus other entertainment, including comedy series The Trip To Spain starring Steve Coogan and Rob Brydon, Sky Arts' Highlights of the Isle of Wight and Blur in concert