Manchester United have completed a world record deal for Juventus midfielder Paul Pogba, but what kind of impact will he have at Old Trafford? And how will he fit into Jose Mourinho's side?
The start of the Premier League season is now just a week away and United have already signed the likes of Eric Bailly, Zlatan Ibrahimovic and Henrikh Mkhitaryan, with Pogba the latest addition to that list.
United completed a world record transfer for the Juventus midfielder on Monday night, shelling out £89m for his services.
Pogba, of course, has unfinished business in the Premier League. The Frenchman left Old Trafford under a cloud in 2012 having grown frustrated at a lack of playing opportunities under Sir Alex Ferguson, and United watched ruefully as he blossomed from rough diamond to global superstar at Juventus.
A player they lost on a free transfer has returned at a staggering cost, but United have good reason to believe the expenditure will be worth it. Pogba has improved from season to season at Juventus, winning four consecutive Serie A titles and amassing over 200 appearances for a club and country who have afforded him chances he couldn't have imagined as a disillusioned teenager at Carrington.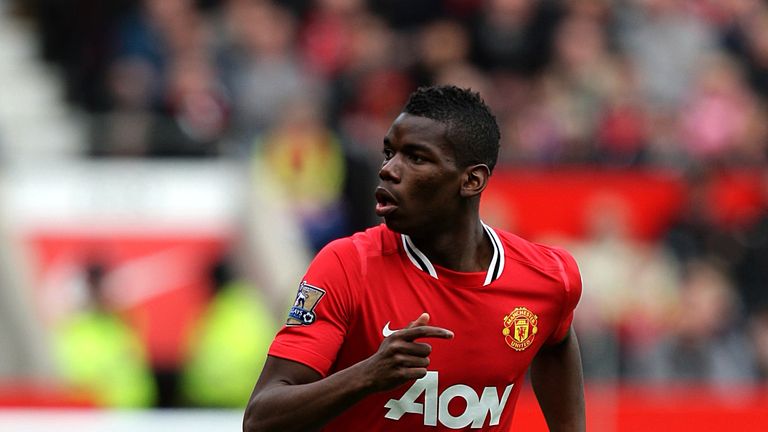 And while Pogba's most recent campaign ended with a muted display in the Euro 2016 final, it was certainly his best yet. A career high of eight league goals and 12 assists helped Juventus clinch the Scudetto by a nine-point margin, and there was a Coppa Italia triumph to atone for the disappointment of an early Champions League elimination by Bayern Munich.
Pogba's rare combination of superlative physical and technical qualities is what sets him apart. His power and stamina are perfectly suited to a box-to-box midfield role, and his passing and dribbling ability is matched by composed finishing and devastating long-range shooting. Pogba is a ball-winner, too, having developed defensive awareness to complement his offensive strengths.
He is, in short, about as complete as modern midfielders come. Pogba is the kind of influence Manchester United's midfield has sorely lacked in recent seasons. From Daley Blind to Bastian Schweinsteiger, the Red Devils have invested in five central midfielders since Ferguson's departure in 2013, but none have risen to the task.
Pogba would fill a long-standing problem position for United, and the statistics suggest the upgrade would be considerable. Not since Paul Scholes in 2004/05 has a central midfielder scored as many as eight goals in a single league season for Manchester United, and Pogba produced more assists (12) than all of United's midfielders combined in 2015/16.
Pogba v Man Utd midfielders - 2015/16 league comparison
| | | | | | | | |
| --- | --- | --- | --- | --- | --- | --- | --- |
| Player | Apps | Goals | Assists | Shots per game | Dribbles per game | Chances created per game | Tackles per game |
| Paul Pogba | 33(2) | 8 | 12 | 3.5 | 2.9 | 1.5 | 2.3 |
| Morgan Schneiderlin | 25(4) | 1 | 0 | 0.4 | 0.3 | 0.3 | 2.4 |
| Michael Carrick | 22(6) | 0 | 0 | 0.3 | 0.3 | 0.4 | 1.5 |
| Ander Herrera | 17(10) | 3 | 2 | 0.9 | 0.7 | 0.8 | 2.1 |
| Bastian Schweinsteiger | 13(5) | 1 | 0 | 0.7 | 0.7 | 0.4 | 2.0 |
| Marouane Fellaini | 12(6) | 1 | 0 | 1.3 | 0.9 | 0.6 | 1.4 |
Pogba also came out on top for dribbles, shots and chances created per game, and it is similarly impressive that his attacking output was supported by an average of 2.3 successful tackles per game. It puts him only narrowly behind the more defensively-minded Schneiderlin, and way ahead of Michael Carrick - two players who might find themselves competing to partner Pogba next season.
Indeed, that seems most likely to be Pogba's place in Mourinho's starting line-up. The former Real Madrid and Chelsea manager typically uses a 4-2-3-1 formation, which would allow Pogba to start as the more attacking member of the midfield two, behind either Wayne Rooney or new signing Mkhitaryan at No 10.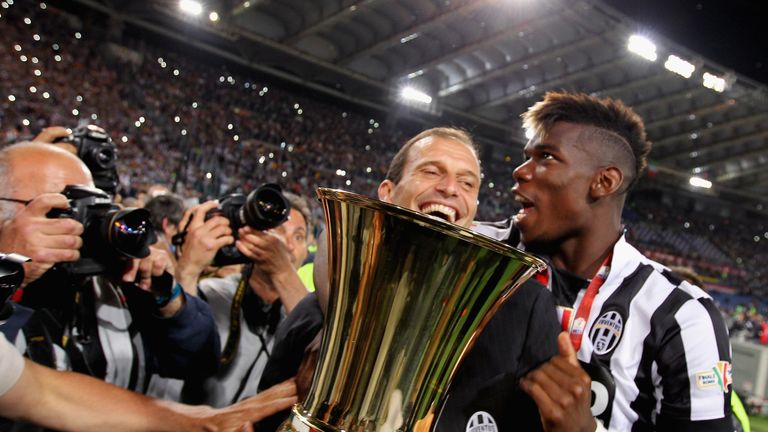 It was in a similar system that Pogba produced his best performances for Didier Deschamps during France's Euro 2016 campaign, but Mourinho will also have noted his ability to play in various midfield positions. The 23-year-old has frequently operated in a left-sided role for Juventus, and his attacking threat also raises the possibility of playing further up the pitch behind a striker.
It is easy to see why he was United's priority. Mourinho has significantly bolstered the spine of his side with the additions of Bailly, Mkhitaryan and Ibrahimovic and the retention of David de Gea in goal, but Pogba is the missing piece of the puzzle. He comes at an unprecedented cost, but he could be the most important piece too.