Zlatan Ibrahimovic believes Wayne Rooney can be his "perfect partner" in attack for Manchester United this season.
The Swedish forward is expected to make his first appearance at Old Trafford as a United player on Wednesday evening in Rooney's testimonial match against Everton.
Ibrahimovic envisages nothing but good things from them as a pairing and told MUTV: "I think every big player can work with other big players. That's not a problem.
"We are 11 players, not two players on the pitch. It's up to the coach what he wants but, with him, I see no problems. Only success.
"I said many years ago the perfect partner for a striker is Wayne Rooney. He works not only for himself but for the striker and the whole team.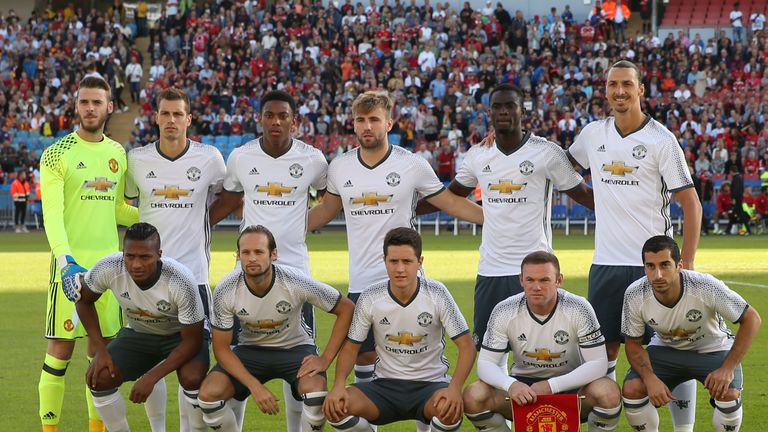 "I'm absolutely happy to be one of the guys beside him."
Rooney has been at United since his move from Everton in 2004 and although he has receded into a deeper role more recently, Jose Mourinho is set to move him further forward again this season.
One of only four men to score more than 200 goals for Manchester United - he currently sits on 245 from 520 appearances - Ibrahimovic has great admiration for his new colleague.
He added: "I think he's had a fantastic career. He's been here a long time. I think he came when he was 18 and it's 12 years.
"It's not easy to be in top clubs for so many years. Players come and go. Top players are coming and going but he is still staying. 
"He has performed at the top every year. I think he is a perfect example for young players to look at and take after. He's been playing such a long time for a top club and giving results year after year. 
"Not everybody can succeed with that but he is one of them. I'm very happy I'm in his team and will do my best to help him win."