Wayne Rooney has defended his new role in the England team and insists there are too many headlines about where he should play.
The England captain won his 116th international cap - a record for an outfield player - in Sunday's 1-0 win over Slovakia and started alongside Jordan Henderson and Eric Dier in a midfield three, despite new manager Sam Allardyce insisting before the match he wanted to use him as a forward.
Rooney played even deeper when Dele Alli was introduced as a second-half substitute, but insisted the victory, which was earned through an Adam Lallana goal in injury time, justified the decision.
"Too much is getting made about it," he told Sky Sports.
"Listen, I'm playing on the pitch for England. I'm captain of the team and I feel I can do a very good job in the role I played tonight.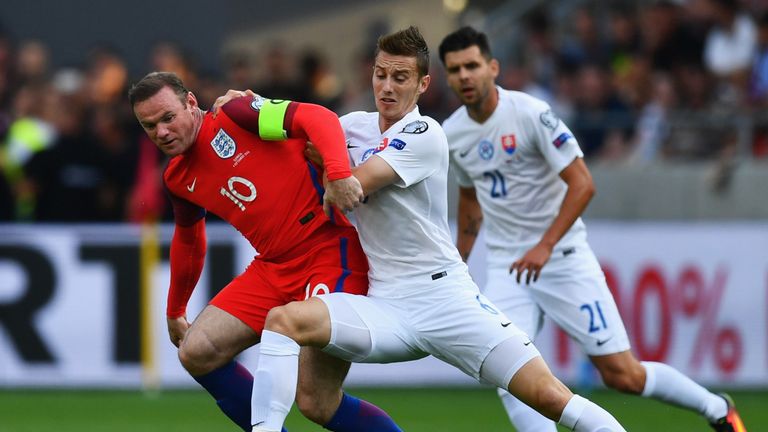 "I feel too much is getting made. It's headlines for a lot of people, but of course it's about the team and about us winning. I played in that role and helped us win the game.
"I've done it my whole career and suddenly it's big news. It's not a big thing and I think there's a big over-reaction to it.
"I am happy where I'm playing and I think I'm doing a good job."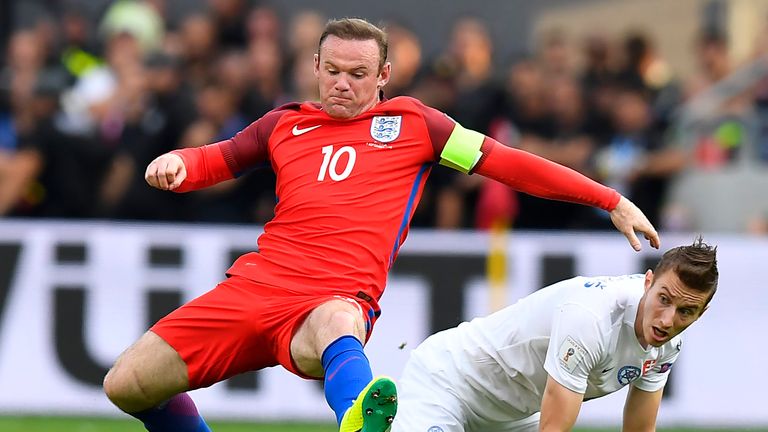 Allardyce said before the Slovakia clash that he didn't see Rooney as a midfielder and said again after the match that he would like to see him play further forward.
However, the new England boss said he was happy to take advice from his captain on his best role.
He told Sky Sports: "He played a little deeper when we brought Dele Alli on and played not quite as deep when we had Jordan Henderson on as they were supposed to take it in turns to break forward but Wayne finds the space.
"I can't tell him where to run because he's been one of the best his whole career at finding good space and promoting good passing forward and creating chances.
"Yes, we want to get him in goalscoring positions a bit more but today it doesn't matter because we've won 1-0."