Ian Holloway
Football Expert
Ian Holloway's predictions: More Leeds woe, goals galore at Aston Villa
Last Updated: 10/09/16 9:41am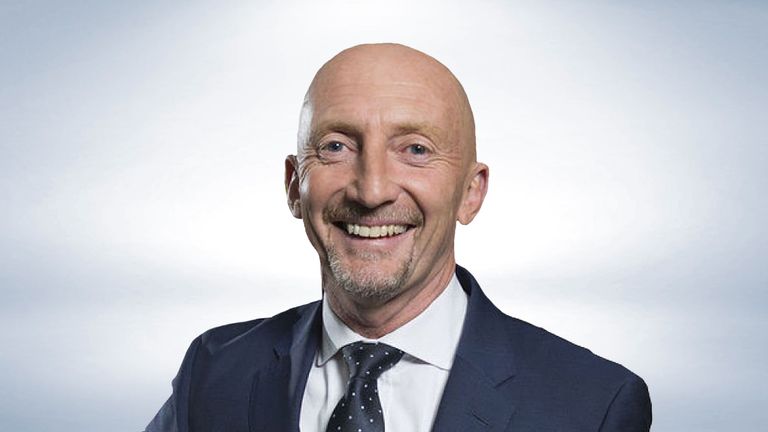 The Sky Bet Championship returns and Ian Holloway is back with his predictions for the weekend's action.
Derby v Newcastle, Saturday, live on Sky Sports 1 HD from 5.15pm
There are players at Derby that need to move on. Sometimes as a manager you can do more good by getting rid of players than bringing some in. They still need to learn how to win as a group - it's not how good you are as individuals. It looks as though there's a problem with that group of players.
I can't imagine Nigel Pearson putting up with that type of attitude for one minute. Good players get managers the sack if they don't galvanise and work together.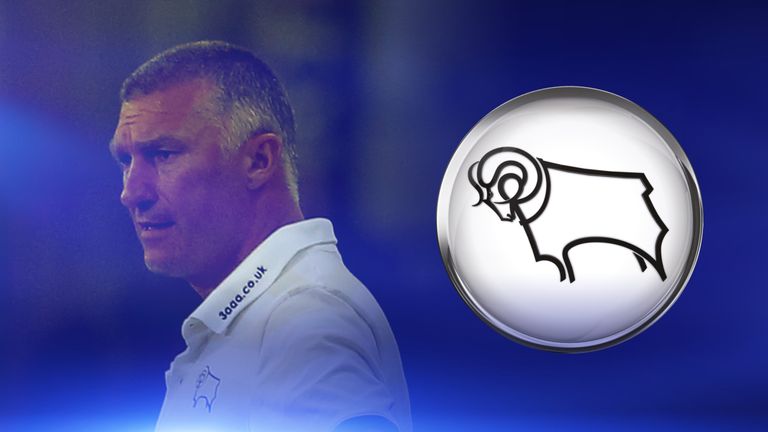 Pearson is the right man to turn that around though. He took over when I failed at Leicester with a really poor group of people and got them pulling in the right direction.
This is obviously a tough fixture for Derby but they do have the ability to turn it on at any point. This is a game that might suit them. If Derby turn up with the right mentality, then they could get something. I think they will.     
OLLIE PREDICTS: 2-2 (Sky Bet odds 22/1)
Aston Villa v Nottingham Forest, Sunday, live on Sky Sports 1 HD from 1pm
The mouth waters at the prospect of these two great clubs meeting. This is the first ever meeting of former European Cup/Champions League winners in the second tier of any league. It's amazing.
Fair play to Aston Villa, they've spent big money to bring in some real quality. Albert Adomah is a really smart signing. I think they'll finish a lot higher than where I predicted at the start of the season.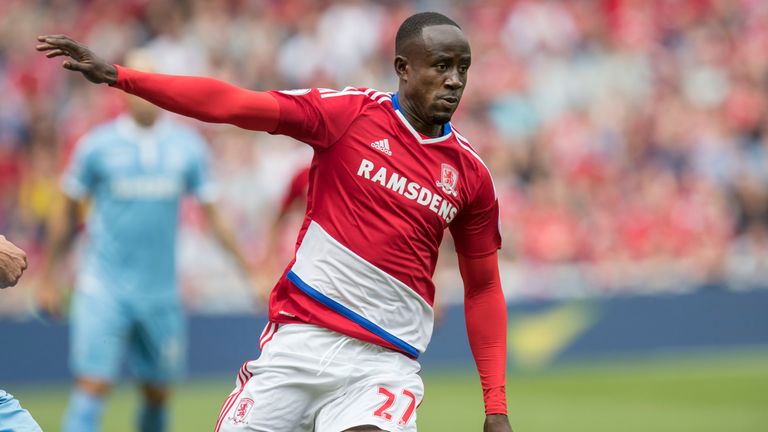 There's been 22 goals in Forest's five Championship games this season and with Villa not being watertight at the back, I can see a crackerjack of a game. 
Nicklas Bendtner is a really intriguing signing for Nottingham Forest as we don't know where he is physically or mentally - plus he'd have earned a lot of money in the last few years. The question is: what does he want out of his life? Surely he's going to want to attain some professional pride about what he does on the football pitch. 
OLLIE PREDICTS: 4-3 (Sky Bet odds 150/1)
Leeds v Huddersfield, Saturday, 3pm
I would pay to watch Huddersfield play. Everything they do is forward thinking. I hope their fans enjoy the ride this season. It looks set to be an exciting one judging by their first few games. I think they'll get another win in this Yorkshire derby.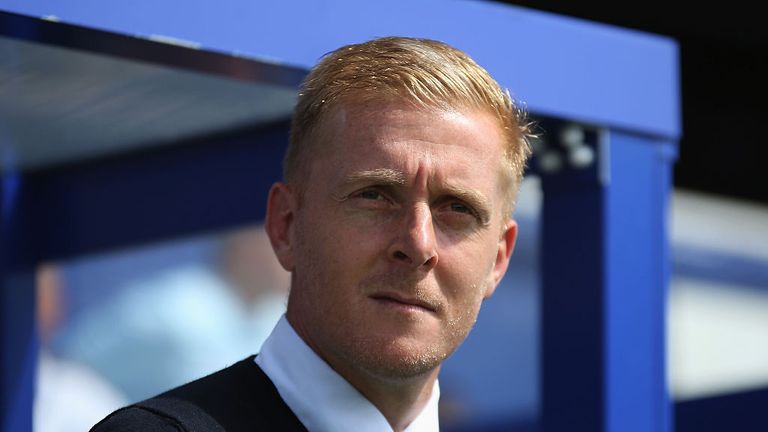 No matter what Garry Monk says, it's very difficult to manage and concentrate on the processes in a situation where the sack could be looming over you.
You end up staring at an outcome before it's an outcome - it's hard not to think like that when you're thinking short-term.
Yes, you need to win games. Yes, you need to entertain the crowd. But if your players aren't of the right quality, the manager's job becomes very tough. It takes time.
Leeds United would've never let young lads like Lewis Cook and Sam Byram go years ago - it's a very tough job for Garry. It's been their worst start to a season in 49 years - I just hope Mr Cellino doesn't read stats like that.
OLLIE PREDICTS: 1-2 (Sky Bet odds 15/2)
Brighton v Brentford, Saturday, 3pm
I've always said you can't win without the right vibe and Brentford are missing theirs through Alan Judge and the man himself. Brighton have only lost two of their last 25 games - they are a force to be reckoned with and they're only getting stronger with Glenn Murray in the team, who scored 30 league goals for me when we got promoted at Crystal Palace.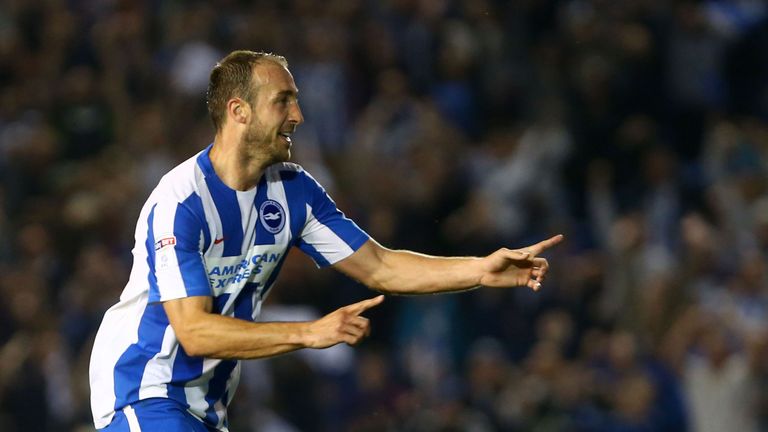 I've never seen a centre-forward dominate two centre-halves in the way that Murray did for me at Palace. He's a fantastic player. He wants to play. He wants to win. What more can you ask for. He'll get the winner here. 
OLLIE PREDICTS: 1-0 (Sky Bet odds 15/2)
Norwich v Cardiff, Saturday, 3pm
Norwich suffered a surprise defeat to Birmingham last time out but I'm expecting them to put that right this weekend. They have so much attacking firepower. In fact, the last time Norwich failed to score in two consecutive league games away from the top-flight was back in 2008, which shows how used they are to winning games at this level. That counts for plenty.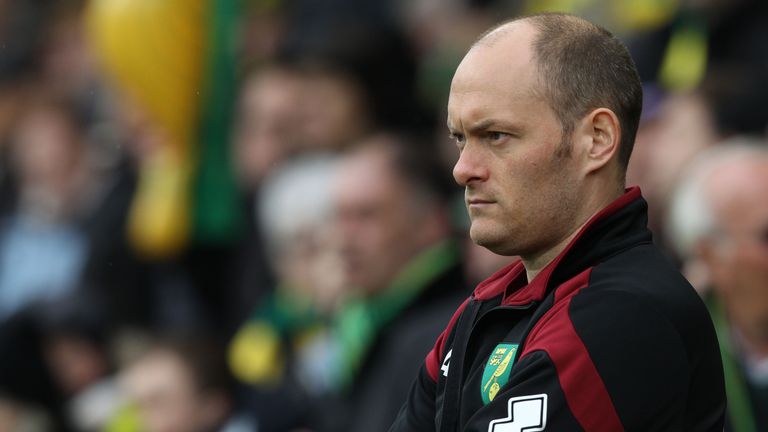 Cardiff have won just two of their last 12 matches. They struggle to finish their chances and Norwich should be able to take advantage. 
OLLIE PREDICTS: 2-0 (Sky Bet odds 17/2)
Fulham v Birmingham, Saturday, 3pm
Slaviša Jokanović deserves so much credit for the way Fulham have started the season. He's got the team very organised while carrying a threat up the other end. His teams aren't afraid to get the ball in the box from all sorts of angles. That's one of the reasons Matt Smith has started the season so well. He's got competition now for his place in Chris Martin but that should only spur him on further. He's good for the first goal in a home win.
OLLIE PREDICTS: 2-1 (Sky Bet odds 12/1)
QPR v Blackburn, Saturday, 3pm
QPR are getting better week by week. You can see the methodical way Jimmy Floyd Hasselbaink goes about his business is rubbing off on his players. They look a solid outfit, especially with Steven Caulker at the heart of the defence.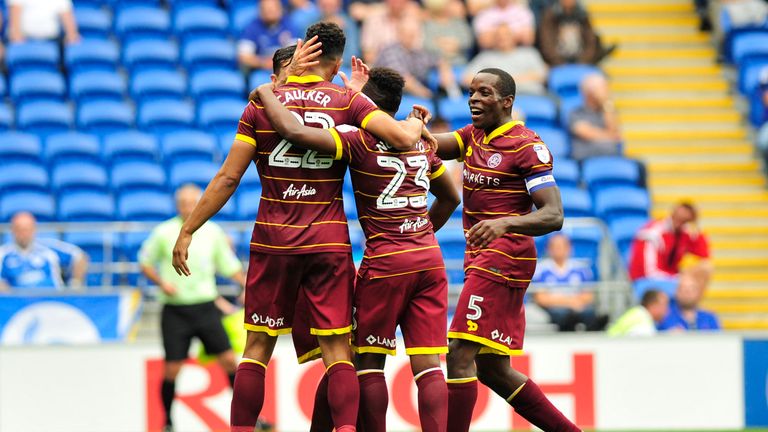 He's a player that was promised too much too soon. He got moved all over the place without ever really settling and finding his best form. Hasselbaink will make him a better player. I'm expecting him to have a brilliant season. If QPR can keep their back four fit, then they could achieve great things. Blackburn will find it tough to break them down. Home win.
OLLIE PREDICTS: 2-0 (Sky Bet odds 15/2)
Gillingham v Bradford, Sky Bet League One, Saturday, 3pm
Bradley Dack is one of my favourite players. He's got it all. His goal last weekend at Sheffield United was a peach. I think he'll make a big difference in this game too. Gillingham looked a good side to me. They may just burst Bradford's bubble. 
OLLIE PREDICTS: 2-1 (Sky Bet odds 10/1)
Bolton v MK Dons, Sky Bet League One, Saturday, 3pm
Phil Parkinson deserves his chance at a big club like Bolton and I'm not surprised about their fantastic start to the season. MK Dons have a difficult job of building spirits up after relegation. They looked like a boxer without a knock-out punch against Northampton last weekend.  
OLLIE PREDICTS: 2-1 (Sky Bet odds 8/1)
Previous predictions: 
Reading v Ipswich, Friday, live on Sky Sports 1 HD and Sky Sports Mix from 7.30pm
Meeting Reading manager Jaap Stam earlier this week was a real pleasure. He's a formidable and impressive man with a sharp brain.
I had a think about who would win a fight between Mick McCarthy and Jaap Stam. If Mick lost his head, he'd be formidable but I think Jaap would just edge it.
Who'll come out on top on Friday night? It's a tough game to call. Jaap likes to play 4-3-3 while Mick will have his team set up in a traditional 4-4-2. I can see both teams cancelling each other out. 
OLLIE PREDICTS: 1-1 (5/1 Sky Bet odds)
Watch Sky Sports' derby day extravaganza on Sep 10 - Man Utd v Man City and Celtic v Rangers - as part of our three months half price offer.