In the summer of 2016, 844 professional footballers in England found themselves out of contract.
Just 154 signed new deals, but for the majority of the 690 who were released, it was the start of a long and stressful summer. There are exceptions, like Hal Robson-Kanu, who took a gamble when deciding to sit out his contract at Reading.
After a season which saw Robson-Kanu start fewer than half of his side's games in an underwhelming Championship campaign, he held his nerve to focus on representing Wales at Euro 2016. A starring role, including a stunning goal against Belgium in the last eight, led to offers from far and wide before he eventually agreed a move to West Brom on Deadline Day.
But that is a rarity. Whatever level of football you're playing at, the reality for an out-of-contract player is far removed from the glitz and glamour that most would associate with life as a professional footballer.
In the lower divisions, players are lucky to negotiate any more than a two-year deal. A high turnover of managers means an inevitably high turnover of players too. Laying down roots is nigh on impossible for most players and it's often even tougher for their partners, constantly taken away from their family and friends with their own careers to consider too.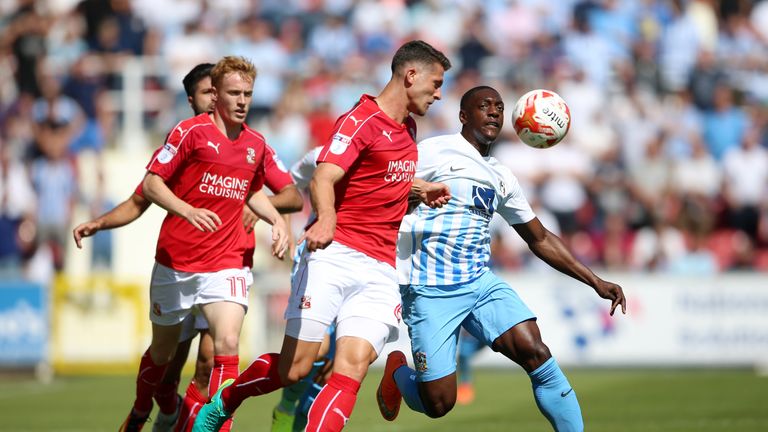 Former Watford striker Marvin Sordell spent three years living away from his girlfriend after joining Bolton, then of the Premier League, in 2012. She finally moved to Manchester from London last year as Sordell began the season with Championship side Burnley. Within weeks of the season kicking off, the 25-year-old was released, resulting in a move to Colchester leaving his partner in the north having started a new job while he headed south.
Having been let go by Colchester at the end of last season, Sordell admits his next move will be the most crucial of his career having gone from playing in the Premier League and representing Team GB at the 2012 Olympics to suffering relegation from League One in just four years.
Speaking to us in June, Sordell said: "There are times when you wake up and you're just not enjoying it as much. You can go from very very low to very very high, back to very very low in such a short space of time. I've moved so many times it's hard to settle into somewhere and get to know your team mates and the way you're playing. It'd be nice to find a home and settle into football really."


A move to Coventry City materialised later in the summer and although his team have made a bad start to the Sky Bet League One season, recent form suggests Sordell is already benefiting from being reunited with his now fiancee, who has transferred jobs yet again from Manchester to Birmingham to join him. In that respect, Sordell is one of the more fortunate out-of-contract players. More than 200 still found themselves without a club when the transfer window closed at the end of August.
One of those players, former Huddersfield Town and Scunthorpe midfielder Michael Collins, can relate to Sordell's comments on highs and lows. He began last season at Oxford United, out of the first team picture he joined their League Two rivals York City on loan only for his manager to leave just a few weeks later.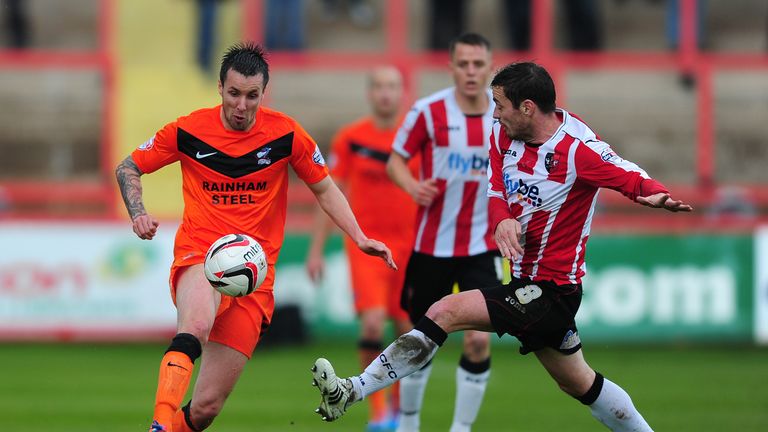 Oxford allowed him to terminate his contract in January to join League One side Oldham - just 25 miles from his Halifax home. But on the morning the deal was due to be done, he returned from the gym to discover their manager David Dunn had been sacked and the move was off. Having left Oxford to move back closer to his family, an exciting opportunity arose. The only snag - it was more than 5,000 miles away from home in India.
"It was back to the drawing board, then I took a phone call from Ashley Westwood [manager of Bengaluru FC] and decided it was a bit of fate. Having spoken to my girlfriend she understood it would be very difficult but said 'You may never get this opportunity to do something like this again in your career' and I jumped at it."
The 30-year-old would spend the next five months with the Bangalore-based side, a long time to part from your fiancee and 18-month-old daughter. We began our documentary filming with Michael in April and witnessed the team win the I-League title in front of a huge partisan crowd.
The benefits of such a move were clear and his manager Westwood, who played for 13 English clubs in a nomadic career, could see a unique selling point: "It's a saturated market in England, you're never stable. Unfortunately that's the way football is in England these days. There's always somebody younger and cheaper. You can earn more here [in India] than in League Two, you can earn more than most League One clubs, the cost of living is very small. The club takes care of everything from accommodation to travel to meals, so all of a sudden they can go home with some money in the bank."
Out-of-contract players after 2015/16 season - were they retained?
| | | | |
| --- | --- | --- | --- |
| Premier League | 128 | 0 | 0 |
| Championship | 225 | 5 | 9 |
| League One | 184 | 5 | 44 |
| League Two | 153 | 15 | 76 |
| Totals | 690 | 25 | 129 |
Collins says the move to India is up there with his best achievements as a footballer, but he was back to square one when returning to his family this summer and his luck was out once again: "At the worst possible time I've had the worst bit of luck with my career. I came back from India and trained with Blackpool. After I was there for a couple of days I started noticing a pain in my foot. I put it down to the hard grounds in pre-season and you're hoping it's nothing major. It got worse and worse and at the end of the week I literally couldn't run."
At that stage in July, Collins was facing up to the possibility that his life as a professional footballer could be over: "It's been the hardest part of my career without doubt. Because I wasn't associated to a club I didn't have a physio and when you're at a club you'd be sent for a scan or somebody would be there to give an assessment on what you're dealing with. Because I had nobody like that I spoke to the PFA (Professional Footballers' Association), they've helped me through my treatment, sent me for a scan and got to the bottom of the issue."
Thankfully the injury wasn't as bad as first feared and with the help of his cousin - Huddersfield Giants rugby league player Scott Grix, he's been using his family's gym facilities to recover. Now fully fit, Collins is hoping to find a club soon but despite his success abroad, where he played virtually every minute of every league game, it's not necessarily had a positive impact back home.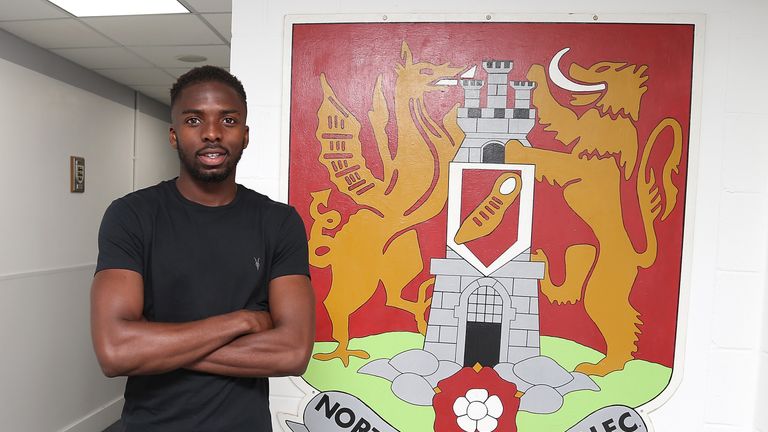 "I thoroughly enjoyed going out to India but the reality is, I did take myself off the radar in England. So when I did come back in the summer there were a lot of questions of 'Where's he been? What's he been doing?'. I want to play football and play as long as I can, I'll assess all options but the main thing is I want to get back playing football as soon as I can."
After 12 years as a professional, Collins' career has already lasted longer than many. The PFA estimates the average footballer's career will last for just eight years, which leaves a long time to pursue other avenues. Younger players are particularly vulnerable; 75 per cent of players entering the industry at the age of 16 will have exited by the time they reach 21, according to the PFA.
Emmanuel Sonupe, 20, joined Tottenham at the age of nine and spent much of last season training with the first team squad, but was released without making a senior appearance in May.
The England youth international admitted it was a scary prospect: "I've got friends that fell out of football and can't get another club. You do have these doubts in your mind that this might happen to me. It's hard because when you've been there for so long you don't think it'll happen."
When we started following Sonupe, he was on trial at Millwall having already spent time training with QPR and Leicester. Despite his impressive footballing education, clubs were reluctant to offer him a contract given his lack of first team experience, just a four-game spell on loan at St Mirren in 2015. Further trials at Charlton and Birmingham followed, before finally being offered a one-year contract by League One newcomers Northampton Town, his sixth trial of the summer.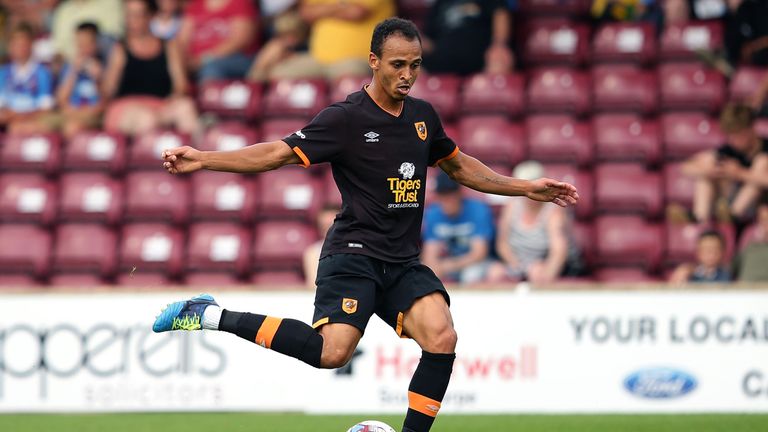 To Sonupe's credit, he was conscious of moving to a club where first team football would be most likely. "When I was at Birmingham I got a call from Northampton and I thought this would be more realistic for me to play in the first team. Sometimes it's better to drop down to play first-team football rather than play Under-21's."
The chance to work with Rob Page seems to be paying off. He's already made the bench on several occasions this season, including the EFL Cup tie against Manchester United.
Fifteen years the senior of Sonupe, Peter Odemwingie needs little introduction. Earlier this year the Nigeria international was playing Premier League football with Stoke, ending the campaign on loan at Bristol City. Although he may not face the same financial fears as those playing in the Football League, at the age of 35, having recently welcomed his third child, he still has dilemmas.
Odemwingie says: "I'm a free agent for the first time in my career. It's been a quiet summer. I'm waiting for offers to come in, the priority is to stay in the country but realising my age and I'm not a future prospect for any team that will take me on. But I'm definitely a good addition to a squad."
Peter's dream is to play at a high enough level to be able to represent Nigeria at the 2018 World Cup in Russia, the country where he grew up, when his eldest son will be old enough to remember him in action. It was another family member who almost helped to engineer what would have been a perfect move to meet those ambitions. 
Odemwingie reveals: "I have a father-in-law that's very helpful. He's a big football fan. He keeps saying you need to be proactive and most of the tips he gives me about clubs, Hull was one of them, he sent me an article through Whatsapp and said 'Tell your agent to ring them up!'"
Odemwingie's agent obliged and he featured for Hull on trial in pre-season. But manager Steve Bruce's departure meant the deal was off and for now the striker with 36 goals in more than 100 Premier League appearances is still without a club.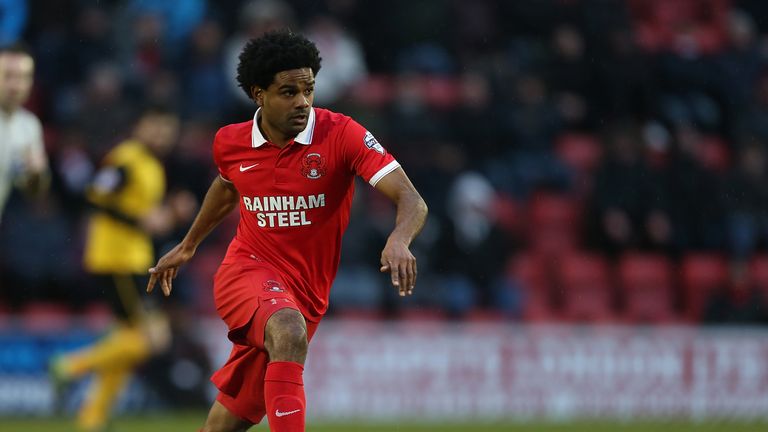 The biggest dilemma met by the players we've been following for the last six months was faced by Bradley Pritchard, the midfielder who was among eight players to be released by Leyton Orient. He'd spent the last two years studying law at the prestigious BPP Law School, attending classes after training and through the summer. A latecomer to the professional game at 25, he was playing non-league football for Hayes and Yeading while working as a performance analyst at Charlton, who subsequently offered him a playing deal.
He had no desires to leave full-time football, although admitted: "I pretty much fell into football and I know I can fall out of it just as quickly". Speaking in a video diary in July, Bradley told us: "Pre-season is in full flow. I still haven't found a club, but after talking to my agent a couple of weeks ago I did get the feeling that maybe pro-football wasn't going to be something that I could carry on next year.
"I made a few alternative arrangements. Luckily enough one of them has come about, I was offered a job at a law firm which allows me to carry on studying and gives me a bit more experience in that industry. It's weird because I didn't think I'd be in this situation, I planned for a couple of years down the road."
Ironically, Bradley's trainee contract comes to an end in January in time for the transfer window. He'll reassess his options and chances of returning to full-time football then. In the meantime he's keeping himself match fit playing part-time for his local side Greenwich Borough.
"I don't want to say 'retirement' because it makes it very final and that's very scary," he said. "Deep down I want to carry on playing."
Watch Sky Sports Originals documentary 'Out of Contract' as we follow five footballers in their search for a club (Sky Sports 1 - 6.30pm Sunday, October 16 and available On Demand)