Roberto Firmino embodies Liverpool's high-pressing game under Jurgen Klopp and Theo Walcott is leading the charge at Arsenal, but Jose Mourinho's Manchester United have struggled to make the system work. We examine the high-intensity tactics powering the Premier League's elite…
The origins of pressing in football are disputed, but Victor Maslov certainly played his part. The Russian coach is credited with introducing the revolutionary system during his time in charge of Dynamo Kyiv in the 1960s, with the aim of restricting the opposition's time and space on the ball and winning back possession in dangerous areas high up the pitch.
Austrian manager Ernst Happell used a similar approach as he guided Feyenoord to European Cup glory in 1970, and pressing hit the international stage when Rinus Michels' Netherlands made Total Football famous at the 1974 World Cup. The Oranje hunted the ball in packs, shutting down passing channels and snuffing out attacks before they had started.
Pressing worked and, as fitness and conditioning improved in the decades that followed, it became increasingly prominent. The tactic can be implemented in different ways and with varying degrees of intensity, but the high-octane style developed by Maslov, Happell and Michels is now the favoured method for the Premier League's elite.
Live Monday Night Football


This season it has been easy to see why. Manchester City won 10 consecutive games after Pep Guardiola completely changed their approach without the ball, and the Premier League leaders are closely followed in the table by Mauricio Pochettino's Tottenham, who showcased their aggressive high-pressing at its most effective in last Sunday's 2-0 win over City at White Hart Lane.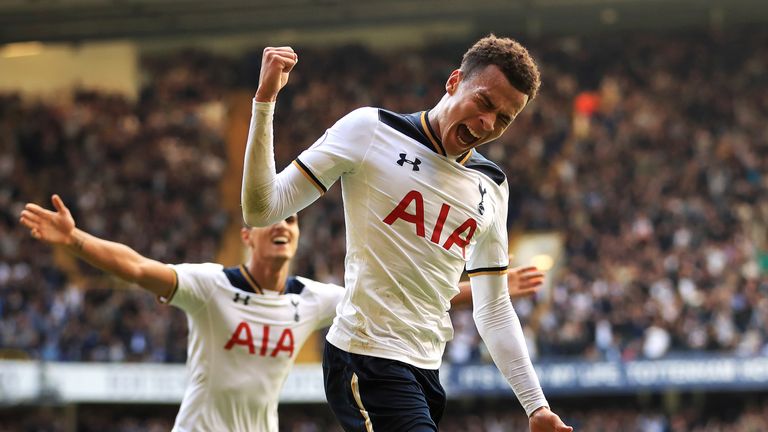 Elsewhere, the gegenpressing tactics Klopp employed at Borussia Dortmund have taken hold at Liverpool, while Arsene Wenger has notably increased the off-the-ball intensity at Arsenal. Those two sides make up the rest of the top four and sit just two points off the top. They too have enjoyed resounding victories over their rivals in recent weeks.
High-intensity pressing looks increasingly like a recipe for success in the Premier League, and it's an area in which sixth-placed Manchester United have been found wanting this season. While City, Spurs, Arsenal and Liverpool all rank highly for distance covered and sprints, United lag behind in more ways than one.
Most sprints - Premier League 2016/17
| | | |
| --- | --- | --- |
| 1st | Liverpool | 4165 |
| 2nd | Man City | 4014 |
| 3rd | Tottenham | 3755 |
| 4th | Arsenal | 3725 |
| - | - | - |
| 8th | Man Utd | 3524 |
Mourinho's men have covered the least ground of any Premier League side this season, and while their rivals are working harder than ever without the ball, United have been outrun by their opposition in six of their first seven Premier League games. The exception, by no coincidence, was their 4-1 thrashing of Leicester.
Most distance covered - Premier League 2016/17
| | | |
| --- | --- | --- |
| 1st | Liverpool | 814.8 |
| 2nd | Man City | 803.9 |
| 3rd | Tottenham | 803.4 |
| - | - | - |
| 7th | Arsenal | 780.9 |
| - | - | - |
| 20th | Man Utd | 735.6 |
Mourinho is aware of the need for intensity and he described that performance as a template for how he wants United to play. "Today we had intensity, we had good movement, we were dynamic," he said. "We were much more aggressive and pressed higher. The team was quicker to react when the ball was lost and we had lots of fast football. We played the way we wanted to play."
As well as good organisation and a strong team ethic, an effective pressing system demands hard work and sacrifice from forward players. United's attackers could do a lot worse than look at Firmino for inspiration.
The Brazilian joined Liverpool after thriving in the furious tempo of the Bundesliga with Hoffenheim, and his industry is perfect for the roving role of Klopp's false nine, something he describes as "the most intense job" on the pitch.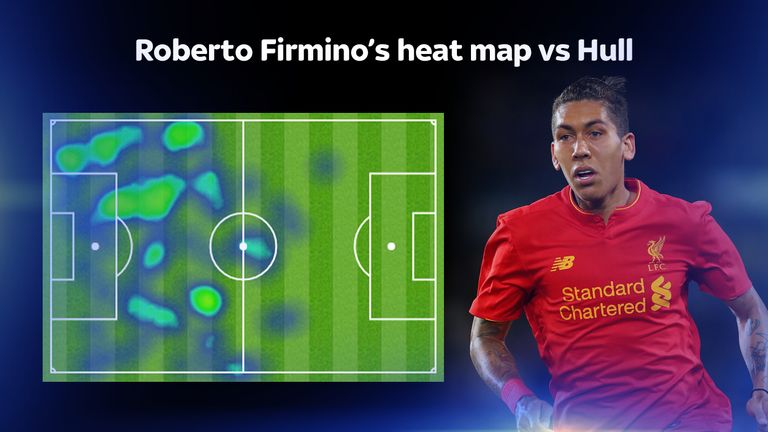 Firmino is tasked with hounding defenders as soon as Liverpool lose possession in the opposition half. It requires extraordinary stamina, and it is no coincidence that he has sprinted more times than any of his team-mates in three out of the five games in which he has completed 90 minutes this season. It is a continuation of last year, when he made more tackles (67) than any other forward in the division.
Klopp believes a well-executed counter-pressing system can be more effective than any playmaker when it comes to creating chances, so he treasures Firmino's contribution. As well as being a devoted worker, Firmino has the technical quality to capitalise on turnovers and finish off scoring opportunities.
"Roberto is a player who is always involved, in all offensive actions and all defensive actions," Klopp said on Monday Night Football last month. "He really likes doing things like this, because it's a natural skill that he knows.  It's a nice opportunity to win the ball and be close to the goal, that's why he's doing it.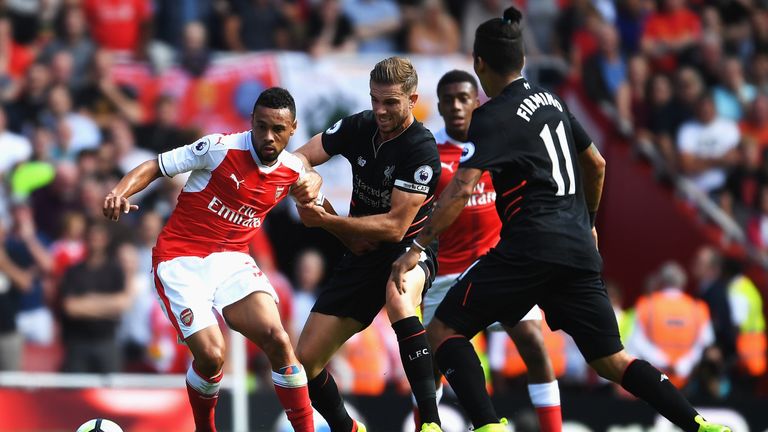 "He doesn't think too much, he's an instinctive player that's really, really strong in these situations. Roberto is in the centre because he has the physical ability to do it, but he can play nearly all offensive positions, that's how it is."
While pressing is instinctive for Firmino, United's attacking players are not the only ones having to work on it. Walcott's career was threatening to pass him by after he was overlooked for England's Euro 2016 squad following an indifferent season with Arsenal last year, but the 27-year-old has made a flying start to the new campaign.
"I spoke to many people and it maybe woke up something in my system," he said last month. "I am completely different. I just want to be better and better. People have had so much faith in me and I tend to think I need to repay people. It maybe should have hit me a few years ago, but there has now been a slight change in my attitude ahead of the games."
Top tackler
No forward has made more tackles than Theo Walcott (14) in the Premier League this season.
Five goals and two assists from eight games is a handsome return, but it's his off-the-ball work which has caught the eye. Walcott's work-rate has increased dramatically. He has made more tackles (14) in seven games than he managed in the whole of last season, and he now looks at home alongside the industrious Alexis Sanchez, who is fulfilling a similar role to Firmino at Liverpool.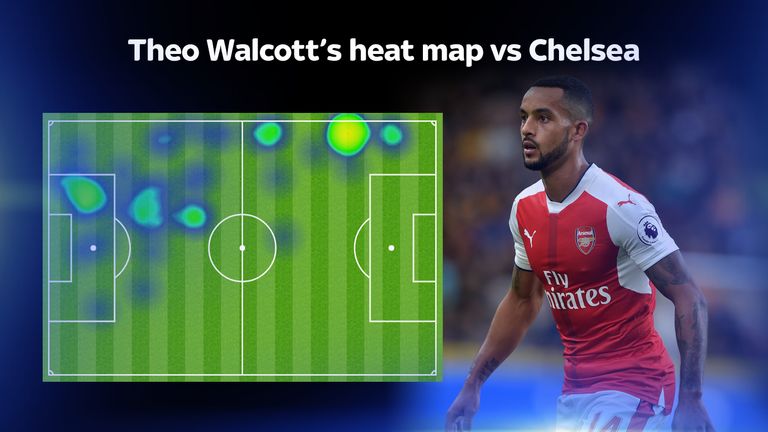 For Arsenal, the benefits of Walcott's improvement have been obvious. As well producing regular goals and assists, a player who once drifted in and out of games is now harrying opponents high up the pitch and diligently dropping back to provide cover for full-back Hector Bellerin. As a result, Arsenal haven't conceded a single goal from their right flank in the last six Premier League games.
"I think he used to be 90 per cent forward and 10 per cent defending," said Wenger after Arsenal's 3-0 win over Chelsea. "Today he is 50-50. He does the job both ways and he does it both ways with commitment."
Walcott realised he needed defensive dedication as well as attacking quality to fit into a modern, pressing system, and he is not the only attacker from the Premier League's top four who ranks highly for tackles.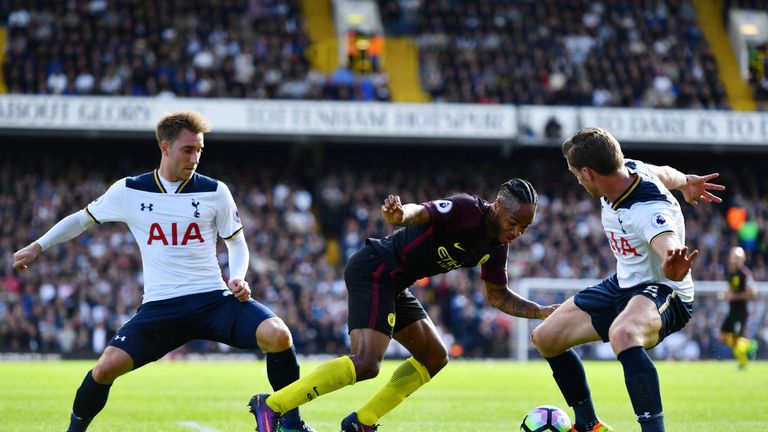 Erik Lamela (13) and Christian Eriksen (nine) have been prolific at Spurs, Raheem Sterling and Nolito (both eight) lead the way at City, while Mane (12), Coutinho (nine), Lallana (nine) and Firmino (seven) have clocked impressive numbers at Liverpool.
These are ultra-mobile modern forwards with the energy to fulfil varying responsibilities, and it's fitting that each of them has started the season strongly. Stamina, work-rate and defensive dedication haven't always been fashionable attributes for attacking players, but they are more important than ever now. Those failing to embrace the pressing game are in danger of being left behind.
You can watch England's tour of Bangladesh, plus Premier League football and the British Masters on Sky Sports. Upgrade now and enjoy three months at half price!