Probe into abuse claims widens as more footballers reveal experiences with coach Barry Bennell
By Mark Ashenden
Last Updated: 29/11/16 10:58am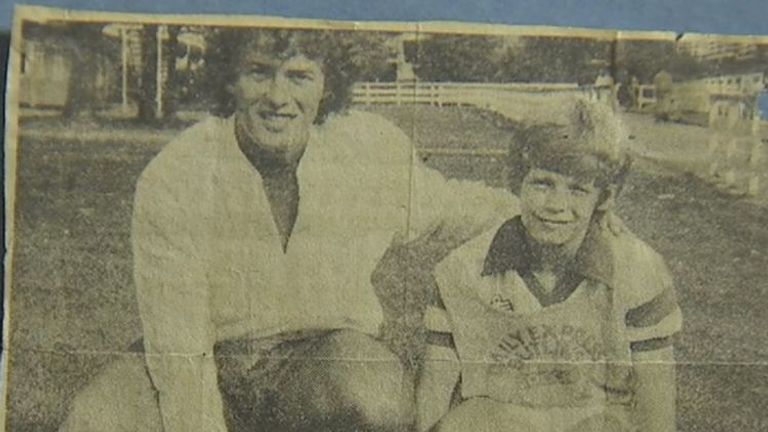 Greater Manchester Police has become the latest force to investigate allegations of historical child sex abuse as more footballers come forward to reveal their experiences.
Britain's third largest police force (GMP) joined other forces and the Football Association in investigating the scandal that has developed since ex-footballer Andy Woodward spoke of the abuse he suffered from convicted paedophile Barry Bennell.
Their involvement comes after it emerged that Bennell, once a coach at Crewe Alexandra, was treated by paramedics and taken to hospital on Friday night after being found unconscious in what police called a "fear for welfare" incident.
GMP Assistant Chief Constable Debbie Ford revealed their force had received "a number of calls from people reporting historic sexual abuse whilst they were in the youth football system".
Ford added: "We have now launched an investigation and our specially trained officers are supporting those who have come forward so far.
"I would encourage anyone who was a victim of sexual or physical abuse to come forward. I completely understand that for many people, making disclosures about such traumatic events can be difficult, but we will offer advice and support throughout."
The Metropolitan Police, Northumbria Police, Hampshire Police and Cheshire Police have already said they are investigating allegations of abuse in the football community.
More than 20 former players have come forward with allegations of child abuse, prompting the FA to intensify its review.
Among the latest is David Lean, a former Preston North End reserve team player, and Matthew Monaghan, formerly of Manchester United.
Lean was abused by Bennell in 1980, but after 30 years of silence came forward in 2013 with evidence that led to him being sentenced to two years' imprisonment in 2015.
Speaking to Sky News, Lean said: "I told [the authorities] there could be hundreds more, at this stage now I know there are hundreds more.
"He was running junior football teams and working in a children's home. There was always going to be more. Many, many, many, many more and I told them. I had already told the police that there were hundreds, and no-one wanted to listen."
Bennell, a youth coach who worked for Crewe, Manchester City, Stoke and several junior teams in north-west England and the midlands, was given a four-year sentence for raping a boy on a football tour of Florida in 1994 and then a nine-year sentence in 1998 for 23 offences against six boys in England.
Monaghan, who joined United from Crewe aged 14, said he suffered from anxiety and regularly turned to drink as a result of his experiences, which hindered his chances of progressing at Old Trafford.
The former Wales youth international, who got support from Sir Alex Ferguson without being able to tell the manager what the real problem was, told the Daily Mail: "They wanted to run a camera into my stomach to see what was going on but I knew there was nothing physically wrong.
"I was crying because of the anxiety attacks. Sometimes I didn't even realise I was doing it. I concealed it by saying my stomach was hurting. I got hammered for that because apparently it cost them three grand."
*A hotline for footballers who have been the victims of sexual abuse has been launched by the NSPCC. It is available 24 hours a day: 0800 023 2642