Gianluigi Donnarumma: AC Milan's 18-year-old boy wonder attracting interest in Europe
By Gerard Brand and Augusto De Bartolo
Last Updated: 15/06/17 5:57pm
Gianluigi Donnarumma has more in common with Italy's most-capped player than sharing a first name.
AC Milan's boy wonder, their hottest property, is seemingly following in Gianluigi Buffon's footsteps, but over two decades on and in a completely different footballing climate.
Now, the young goalkeeper has confirmed that he will not be extending his stay at the San Siro beyond the end of his contract on 30 June 2018, which will be music to the ears of a number of European clubs.
Donnarumma turned 18 in February, but has already made over 60 appearances for Milan. Not cameo cup appearances or stepping in for injury: he has started every Serie A game since making his debut in October 2015.
He earned his first Italy cap at 17 years and six months, the youngest Azzurri player since 1911, two years and three months younger than Buffon, coming on for the legendary goalkeeper in a friendly against France. He was just 16 years and 242 days old when he made his Serie A debut, the second-youngest in the league's history.
With all of this at the age of an A Level student, besides the fact his agent is none other than Mino Raiola, it's no wonder Donnarumma's name is being mentioned around the transfer market.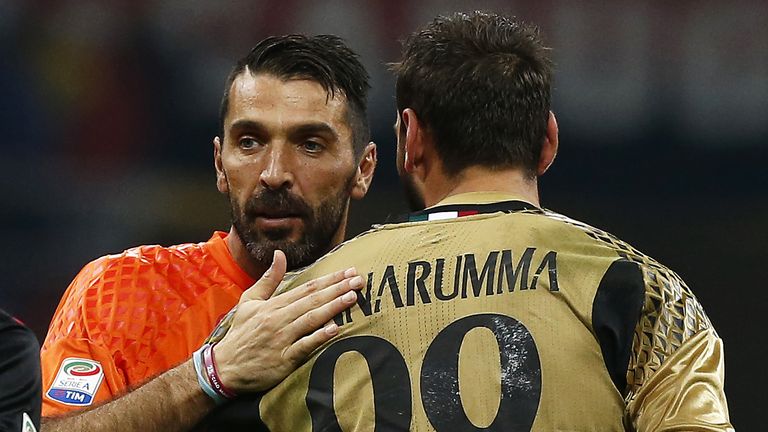 But what makes him so special? Sky in Italy's Augusto De Bartolo has been watching Donnarumma for some time, and insists his quality goes beyond shot-stopping ability.
De Bartolo says: "The feature that impresses you the most is his serenity, his calm, as if he always knew his career would develop this way and that he would be playing for one of the biggest teams in the world at 18. He is considered in that sense in Italy. His technical growth is also impressive. He is a complete keeper; efficient on the goal, accurate in coming out and skillful on the ball from the back, a trait well-trained at the Milan academy.
"The achievements and success Donnarumma has experienced was all planned by Milan. When the club decided to give an opportunity to the keeper in its own youth team, the youth manager, Filippo Galli, was sure that Donnarumma would become a professional player.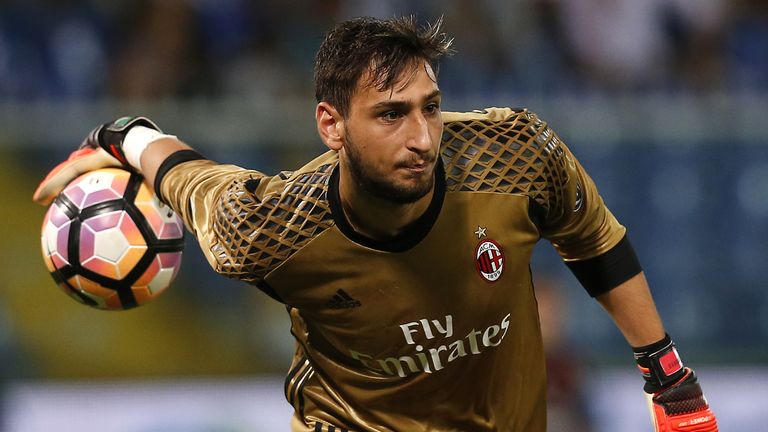 "All of coaches in the academy knew that there was a plan around the growth of Donnarumma, but in truth, his first Serie A cap came even sooner than the club thought. He is a boy with his feet on the ground, focused on his career. He is impressive because he acts like a seasoned player."
That view is echoed by others outside of Milan. Joe Hart, on loan at Torino from Manchester City, was full of praise earlier this month, again noting that Donnarumma's unflappable persona is more synonymous with goalkeepers decades older.
Gianluigi Donnarumma factfile
Age: 18
Italy caps: 4
AC Milan apps: 72
Clean sheets: 25
Youngest ever Italy goalkeeper
Second-youngest Serie A player
"Donnarumma is incredible, full stop," Hart told Gazzetta dello Sport. "You can tell he's at the top because he trains at the top. Age can only make him better, but he acts as if he's already got a long career behind him."
Hart himself was ousted by Pep Guardiola at City in favour of Claudio Bravo, with the Chilean considered more competent with the ball at his feet. How much does that particular trait matter? A great deal, according to Donnarumma himself.
"I have done better than last year with the ball at my feet, working hard on that in training. When the opponent runs at me, I can sometimes dribble away. Being good with your feet is important in modern football. I try to imitate Manuel Neuer, who practically acts as the fifth defender when starting moves."
Donnarumma started out as a goalkeeper at Club Napoli, and would have taken on different colours at the San Siro with Inter but for Gianluigi's brother Antonio, who was already AC's academy at the time.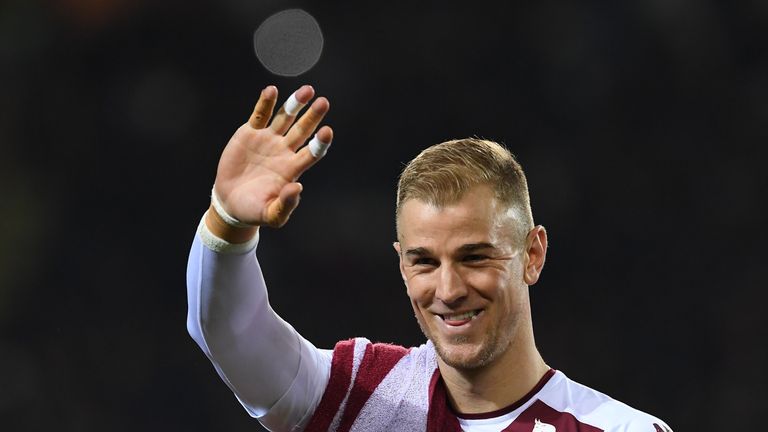 "Donnarumma is incredible, full stop. Age can only make him better, but he acts as if he's already got a long career behind him."
Joe Hart on Donnarumma
At present, he is their golden boy, their own product and their No 1. But, as previously noted, in the current footballing landscape you don't have to play well for long before talk drifts from performances to a potential transfer.
It was confirmed on 15 June that Donnarumma would not be extending his Milan contract, with agent Raiola unable to reach a deal with the club's hierarchy.
In a statement, the club CEO Marco Fassone said: "Raiola informed us that Donnarumma has made a definitive decision not to renew the contract with Milan.
"We had made a strong proposal. The player evaluated it and made some evaluations that were not just economic, but he told us that he does not wish to renew the contract and his time with Milan will therefore conclude by June 30, 2018.
"We were taken by surprise, as we had hoped Donnarumma would be the goalkeeper taking Milan into the future. Naturally, the decision leaves a bitter taste in the mouth, but now we have to go forward."
Milan had been hoping to rebuild their prestige which had been damaged since winning Serie A in 2011. The Rossoneri have slowly stumbled down the division under six different managers, finishing 10th in 2015 and seventh in 2016.
Last season, they finished in sixth under Vincenzo Montella, but are visibly improving. The initial demise accelerated Donnarumma's Milan career, along with several other younger players.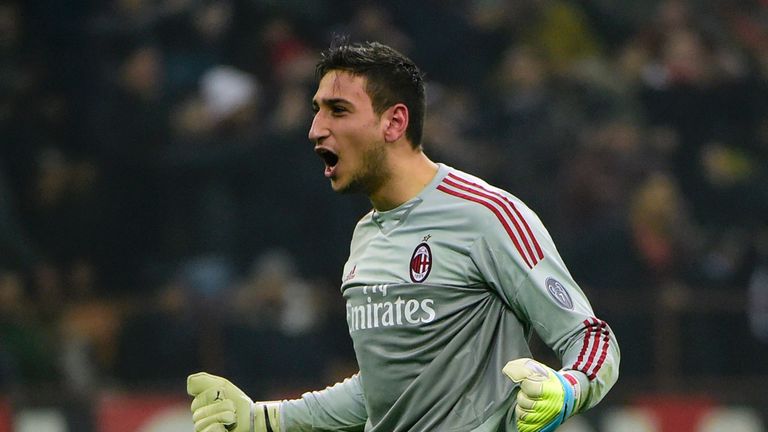 "I was fortunate enough to make my debut in a side where there was space for young players," said Milan legend Paolo Maldini. "I hope Gianluigi Donnarumma can have a career like mine and I think he hopes so too."
Milan, and Italy particular, need a new idol. The weight on Donnarumma's shoulders is already heavy, and will continue to grow parallel with his reputation. But for the 18-year-old, the pressure just does not show.