Former Arsenal player Samir Nasri has come to the defence of under-fire boss Arsene Wenger, saying it is "impossible to criticise him".
The France international is on a season-long loan at Sevilla from Manchester City and played in their 2-1 win over Leicester in the Champions League on Wednesday.
But Nasri spent three years working under Wenger at the Emirates, scoring 27 goals in 125 appearances between 2008 and 2011, and he feels criticism of his former manager is unfair.
"You cannot criticise a guy like that, it is impossible. Arsenal was a big club but he made it even bigger," Nasri told Sky Sports News HQ.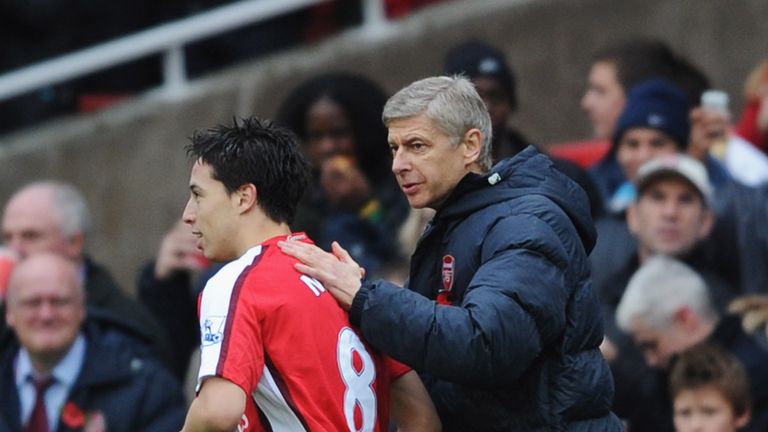 "People need to be fair. It is not because Arsenal don't have success in the league that it's his fault, that is the players who are on the pitch, it's the players who do not get the results.
"It's hard for me to say something about him because I owe him a lot of things. I came to the Premier League because of him and I have had a good career because of him too.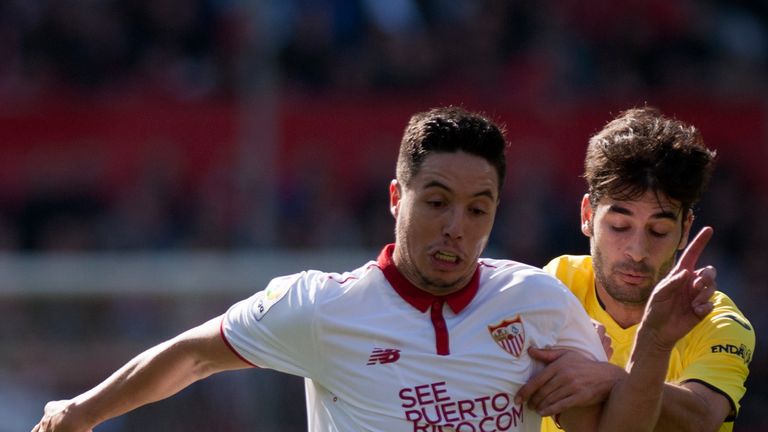 "He gave me confidence and he made me a better player and I just think all the players who played with him, when they left they became better players.
"I don't think it's him, there are a lot of things at Arsenal; the players, the board, that need to be checked out and not just Arsene."
New customers: Grab a NOW TV Sky Sports Month Pass for £20pm for the first 2 months and catch a blockbuster period of live Sky Sports action. No contract.