Real Madrid penalty against Villarreal completely unfair, says Guillem Balague
Last Updated: 27/02/17 2:33pm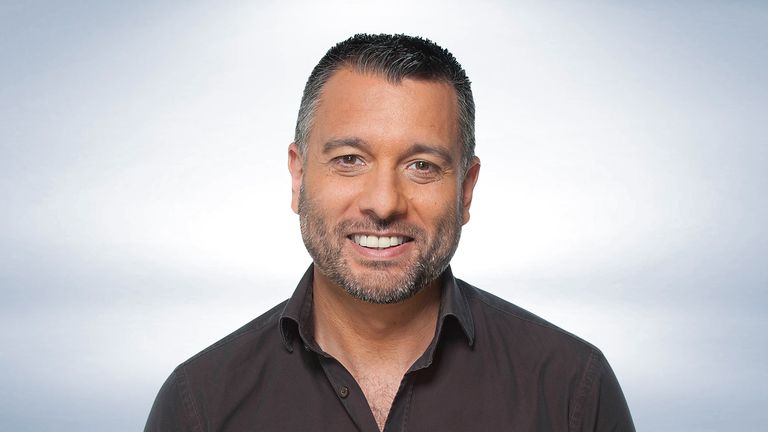 Real Madrid's penalty against Villarreal was completely unfair, says Sky Sports' Spanish football expert Guillem Balague. He also answers your Twitter questions on Barcelona's perfect right-back and Monchi's future at Sevilla...
Villarreal played fantastically well on Sunday. At half-time, they were 0-0 but they had created many chances, they were superior to Real Madrid in midfield - they were always four versus three in such a key part of the pitch - and they dominated, even when they didn't have the ball. Real could not hurt them.
After Gareth Bale's goal, Madrid were 2-1 down and the penalty controversy then took place. It was a completely unfair decision. It was a handball that was not intentional, came after a rebound and it should never have been given. It was only right that everyone protested and it is only right that today it is considered an excessive advantage for Real Madrid, as Gerard Pique has mentioned online.
The penalty was converted and by then, Villarreal had already used a lot of energy and Real, who feel more comfortable with their backs to the wall, kept going until they got the third goal. To be fair, Real Madrid also complained that the Cedric Bakambu goal for 2-0 may have been offside so if that was disallowed, it may have been a different game.
In the end, Real Madrid again trusted in the quality of their players, that's how they create their success. It's not about the team performance in terms of tactics. I wasn't really sure where their defensive line was and sometimes it felt like they wanted to pressure high but the front three didn't do it really which caused the rest of the team to drop back and defend deep. Villarreal took advantage of that confusion, especially with so much space in the midfield. But it was not enough.
It means that Real Madrid have still got the advantage with the game in hand against Celta Vigo and they have Atletico, Barcelona and Sevilla at home to come so those will be the games that decide the title.
Atleti v Barcelona a fair result
Atletico Madrid had a clear idea of how to beat Barcelona and as a team, they put it into practise in a clever way. They went about playing balls in behind the defence, especially in the wide areas, with every set piece thrown in there, every time they had the ball they look for that tactic.
That pushed Barcelona back and forced them to build from the back and when they did so, Atletico Madrid were there as a team, defending high up. Barcelona made mistakes with the build-up and were forced to play it long and that didn't benefit them. They played a 3-4-3 formation with the ball and 4-4-2 without and the idea was to reinforce the midfield and have more control without but that didn't really happen until the second half.
After the break, they had more of the ball and went from 51 per cent possession before half-time to 63 per cent. Little by little, they imposed themselves on the game and Atletico could not maintain that high pressure or intensity and they were not efficient enough in both boxes. They had chances that they didn't convert and they didn't defend well for the two Barcelona goals so it was a fair result.
No Spain interest for Kane
Harry Kane is considered a top striker. He has not been approached by Barcelona or Real Madrid, not yet anyway - it doesn't mean at some point that he won't be - but he has not been approached because with Cristiano Ronaldo, Lionel Messi, Neymar and Luis Suarez, there is no point in bringing in another centre-forward for either of them.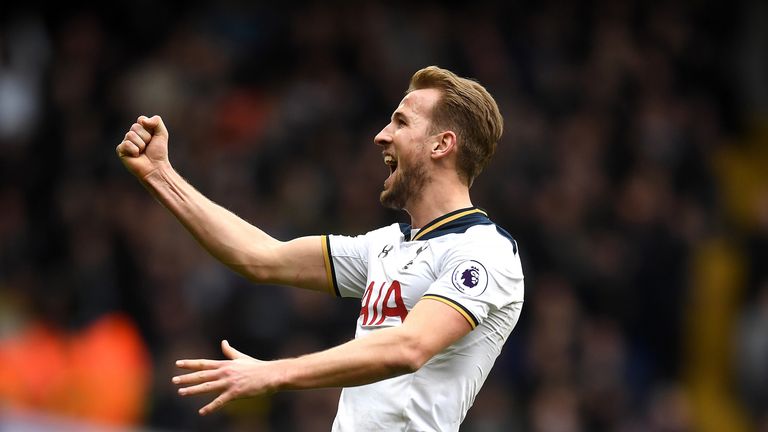 When talking about a player with his behaviour and consistency, I agree with Mauricio Pochettino that he is becoming one of the world's best strikers. For me, Ronaldo, Messi and Suarez are ahead but he has got a fantastic record, there is huge room for improvement and he is in the right hands to get better.
Decisions for Aguero
Sergio Aguero has got a decision to make. His role next season will be similar to the role he has at the moment but Pep Guardiola keeps saying that he wants him. If Man City want to keep going and keep improving, they need Aguero to stay and they will try to convince him to do so but he needs to understand and accept what his role is.
Four times unlucky for Asenjo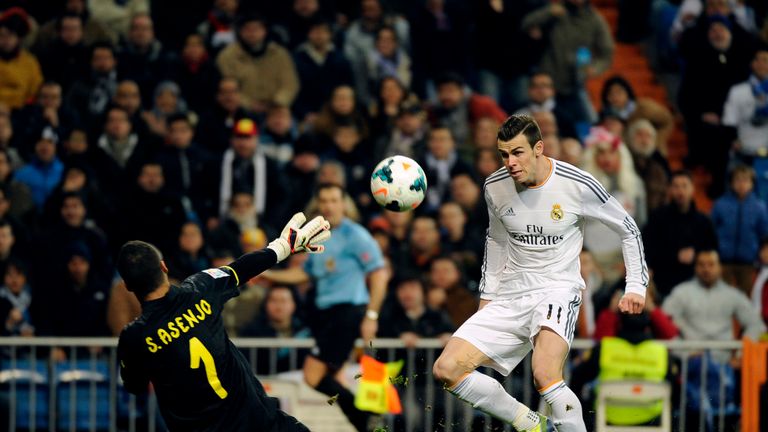 Villarreal goalkeeper Sergio Asenjo has injured his cruciate ligament for fourth time in his career. The previous three times was on his right knee and this one was on the left knee.
A cruciate injury can finish your career, although now there are ways of avoiding that. A second is almost definite that you cannot continue, a third one you can only imagine but after a fourth one the worst thing of course is the mental effect so let's hope for a good recovery more than a speedy one. He needs to come back strong as he stays out of the game for around six months.
He had been called up by the national side and he was about to be called up again so it is bad news because at every occasion, he was doing well at Atletico Madrid, Malaga and Villarreal and then he got these bad injuries.
Deportivo sack Garitano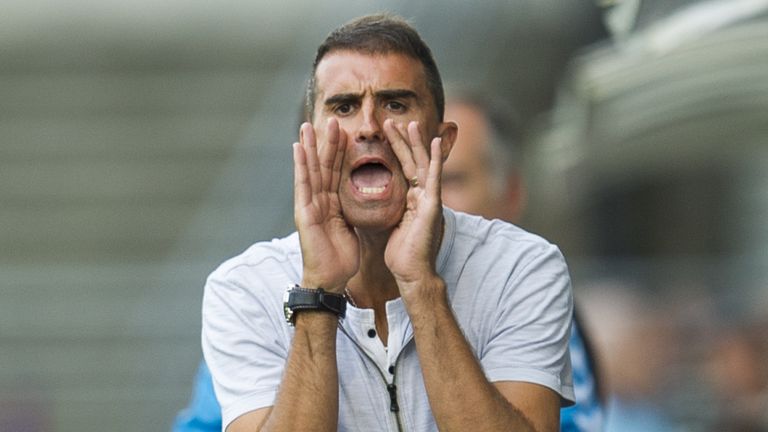 Gaizka Garitano at Deportivo has also been sacked. There are clear reasons for it in that he has only four victories in 23 games, there has been confusion in terms of where he wanted to take the team. For instance, he has used four goalkeepers this season, perhaps a little detail but a sign that he was not happy with the squad.
He hasn't been helped by the fact that no one has really replaced Lucas Perez. Florin Andone scored seven goals between November and December but he hasn't scored in 2017 and Joselu hasn't made any impact. There has been a lack of leadership and disconnect with the fans.
They are negotiating with former West Brom manager Pepe Mel,who is even thinking of coming back to England. He had possibilities to do so, but because they weren't confirmed, he is now negotiating with Deportivo. Not everything is agreed and there are other names in the equation.
Guillem answers your questions...
Well they played with four on Sunday, but I don't think they train as much with those tactical changes but they play with four in a diamond shape. I'm not sure even Luis Enrique knows what the best are and I don't know if it includes Andreas Iniesta in the form that he has now.
I would have Denis Suarez, Sergio Busquets even though he isn't playing his best season and Ivan Rakitic but there must be a reason nobody knows, not even the players themselves, why Rakitic is not playing more often.
Andre Gomes is confused about the style, he is confused about his role and confusion cannot get the best out of players but he is a very good player so he should come good even if it probably won't be this season.
I don't see why he would right now or in the next few years. He has got a new contract with Barcelona and he will be the leader there once Messi leaves so he has got no intention of moving anywhere at the moment.
For me, Hector Bellerin. Not only is he a Barcelona player as we know having come through La Masia, he has gained so much maturity but somebody at Arsenal told me that if Arsene Wenger ends up staying, he could end up being captain in two or three years.
He is that kind of personality and even though he is young, he loves Arsenal and London so let's see if Barcelona can convince Arsenal to sell Bellerin, which will be a hard task as they have no intention of doing so right now.
Actually, Real Sociedad are fighting for the Champions League. They deserve it in terms of the football they produce, they maximise their potential and Atletico Madrid are irregular so Real Sociedad feel they can actually fight for the Champions League.
The problem is that Monchi loves Sevilla, both the city and the club, but we live in cycles and this particular cycle is probably finishing. Sevilla want to renew his contract and want to keep him. The fact that Jorge Sampoli has come in and doing so well may convince him that it may not be the time to go.
I know that Roma have put a big offer on the table, as big as Everton did last season so he has got the possibility of leaving and I think a new challenge is something that he is attracted to.