Ledley King and Thierry Henry both agree there is only one Arsenal player who would DEFINITELY get into the current Tottenham team.
The former north London rivals sat down for a special The Boots Are Off show, hosted by Graeme Souness, to preview Sunday's north London derby, as part of Heavyweight Week on Sky Sports.
Former Spurs hero King and Gunners great Henry discussed the shift in power between the two clubs in recent years and they agreed Alexis Sanchez would be the only current Arsenal player who would walk into Mauricio Pochettino's team.
North London Derby - Boots Are Off


And King argued that even World Cup winner Mesut Ozil would not get into the Tottenham team on current form.
He said: "I was asked recently how many players in the Arsenal team would get in the Tottenham team at the moment.
"It was difficult for me to pick two. There's Sanchez and the other one was Ozil."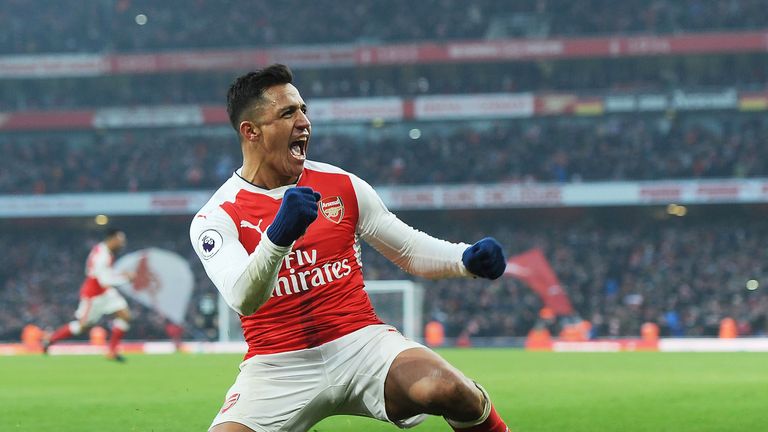 "But I'm going for one now, possibly one at the moment. That's how much things have changed."
Henry felt a case could be made for other players, but agreed that Sanchez was the only indisputable selection.
However, while Arsenal may not be as dominant as they were in the past, they will relish the chance to derail Tottenham's title push on Sunday.
"It's difficult for me as an Arsenal man at the minute," Henry said.
"But you have to be honest. At the minute also, I can only see right now Alexis Sanchez getting into that team without anyone saying 'how come he's in the team?'
"All the others, I think people will argue with that… but that doesn't mean Tottenham are going to win easily.


"We're not here to compare my time and their time, but I can only think as a competitor if I was going to the Lane the way it is at the minute and people were thinking 'we cannot win any big games away from home' and we can stop them winning the title I would wake up that day thinking 'this is my day today'.
"Hopefully they are going to have the same attitude."