England manager Gareth Southgate says big wages affect young footballers
By Mark Ashenden
Last Updated: 05/05/17 10:58am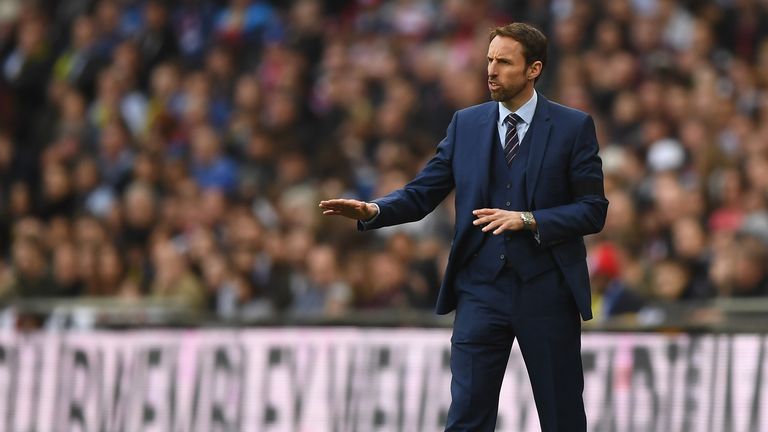 Young footballers lose the motivation to succeed after getting paid too much early in their careers, according to Gareth Southgate.
The England boss has warned young players of their ambitions in the sport and has suggested they should be paid through trust funds until a certain age.
"They are intrinsically unmotivated, they lose a bit of an edge," Southgate said at the Boarding Schools Association conference in York.
"We could pay players into trust funds or we could reduce the level. The biggest problem is that we reward boys without them having had success. We're taking some of that motivation away."
Southgate also had plenty to say regarding mental health issues following the news of Everton's Aaron Lennon being detained under the Mental Health Act and currently receiving treatment for a stress-related illness.
The former Middlesbrough boss acknowledged elite football as a risk area and highlighted the struggles he has noticed encouraging young players to engage with the issue.
"It's a highly pressurised environment, no question, for any performer going on stage there is enormous anxiety whether that person is a sportsman or sportswoman, actor, musician, comedian...there's always an element of 'can I do it today', self-doubt," he added.
"We're in a sport where boys aren't comfortable opening up in front of each other. Our women's senior team are brilliant at sharing reflectively. They share their feelings, they have a different dynamic as a group.
"Our men's team are bloody hard work, that's one of the dynamics I've found as a coach.
"It isn't their natural desire. They don't really want to show weakness in front of each other. I try to give them permission to do that by showing them all the weaknesses I have, but sharing and opening up isn't a natural thing (for them) to do."
While seeing the issue first hand - both among former team-mates and now as a coach - Southgate admits he is also prone to internalising his emotions, a sign of how deep the problem runs.
"I'm not sure I would always go and seek help, I don't let people into all the problems I face," he said.
"If I had a real issue I know I'd be locking myself away to deal with it. That's maybe not great role modelling. But trying to get people to be open and seek help is a challenge."