The experiences of LGBT football fans will be discussed at Pride in Football's #CALLITOUT event in Manchester this weekend.
The National Football Museum will host the symposium on Saturday, June 24, marking the rise of the LGBT fan movement and offering an opportunity to debate issues surrounding homophobia in the sport.
Those interested in attending the free event, organised by alliance group Pride in Football and funded through the Premier League Fans Fund, are invited to register online.
Panel discussions will address the alienation of fans who are lesbian, gay, bisexual and transgender (LGBT) at the forthcoming FIFA World Cup tournaments in Russia and Qatar, and how the police, other authorities and anti-discrimination organisations are tackling incidents of homophobia and hate speech which seek to exclude LGBT people from football.
Former Chelsea and Celtic defender Paul Elliott, the newly-appointed chair of the Football Association's inclusion advisory board, will be among the panel speakers, while delegates from professional football clubs, academics, campaigners, media and the supporters themselves will contribute to a wide-ranging discourse.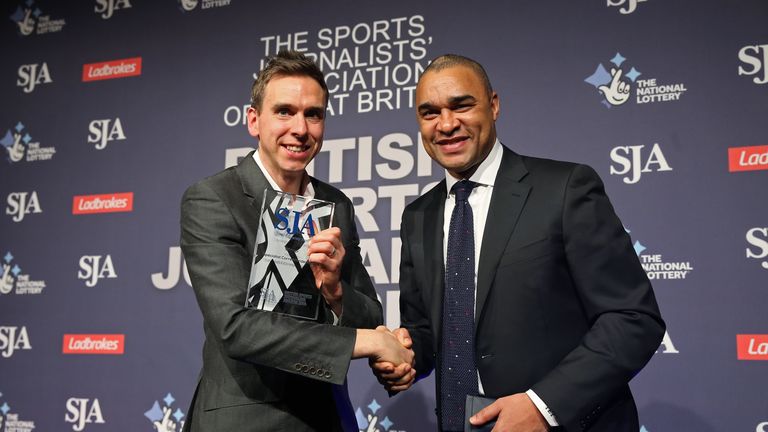 The UK's LGBT fan movement has grown rapidly, with 27 professional clubs in England, Wales and Scotland now officially recognising their own LGBT supporters groups, and more currently in development.
Pride in Football chair Di Cunningham, of the Norwich City fans' group Proud Canaries, says increased visibility in the stands and on social media is having a tangible impact.
"The groups are helping generate a sense of inclusion at their club grounds," said Cunningham. "For example, what a powerful statement it is seeing the Proud Lilywhites banner by the corner flag at Tottenham home games.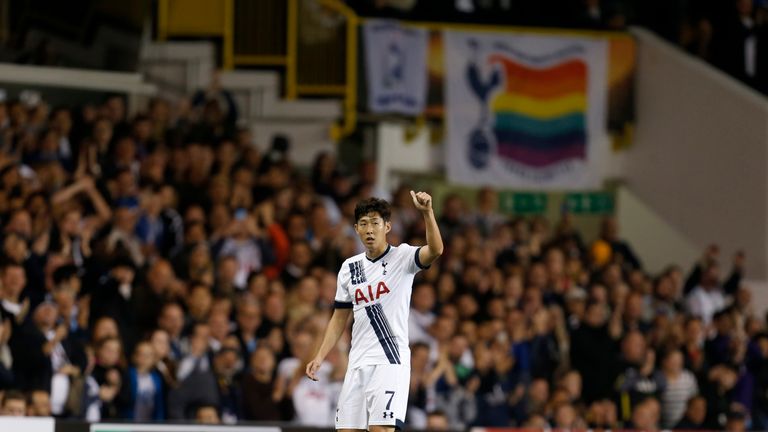 "It means LGBT fans feel more welcome but it also seems to be improving the matchday experience for everyone."
Use of the #CALLITOUT hashtag will open up the symposium to those following the event on social media, with Pride in Football seeking to empower fans to make their own stadium environments more welcoming.
"Individual groups have been working with their clubs to improve signage, stewarding and reporting systems to combat homophobia in the stands," explains Cunningham.
"However, we'd like to know that more fans are challenging discriminatory language themselves when it's safe to do so.
"Sometimes it's simply knowing the right thing to say. We'll be asking participants to script the best responses to homophobia."
Kate Langan of Leicester City's Foxes Pride regularly confronts bigoted language from others: "Last time, I just said 'you can't say that - it's not on' - and I think he made the link that it was hurtful.
"By telling people it's unacceptable, you're offering them the chance to reconsider - and most will."
One of the notable areas for improvement in the experiences of LGBT football fans centres on their support for national teams and attendance at international fixtures and tournaments.
In the last year, Pride in Football has arranged for fans from its member groups to attend England games together, with the assistance of the Football Association.
Campaign lead Joe White of Gay Gooners says that a number now wish to travel to the 2018 World Cup in Russia.
"Pride in Football will be working with the FA, UEFA, FIFA and the Football Supporters Federation," said White. "FIFA has made it clear that homophobic behaviour won't be tolerated at internationals - we want to build on that and ensure that all fans feel safe and welcome."
Also on the event's agenda are 'In Conversation' one-on-one chats with motorsport's Danny Watts and documentary film-maker, presenter and fashion designer Amal Fashanu.
Watts' lifelong passion for Oxford United was represented in the yellow-and-blue colours of his racing helmet. He became the first professional driver in Europe to publicly come out as gay earlier this year.
Fashanu is the niece of former Norwich player Justin Fashanu, who came out in an interview with a tabloid newspaper in 1990 and suffered severe homophobia before tragically committing suicide eight years later.