LA Galaxy plan Ashley Cole stay but remain coy on Zlatan Ibrahimovic
By Sky Sports News
Last Updated: 18/07/17 10:27am
LA Galaxy are hoping to keep hold of Ashley Cole and are monitoring Zlatan Ibrahimovic following his Manchester United release.
Birmingham manager Harry Redknapp has confirmed his interest in signing former Chelsea and Arsenal left-back Cole from Galaxy, and the player would consider a move to the Sky Bet Championship club, according to Sky sources.
Galaxy head coach Curt Onalfo denied any knowledge of any offers for Cole, who earns less than £300,000 a year at the US club, and insisted he wants the 36-year-old to remain stateside.
"He's a really important part of our team," Onalfo told Sky Sports News. "Ashley brings a level of experience, he's our oldest player but he often looks like our youngest.
"He has such a great way about him. He's certainly a player that's in my plans and I want him to stay here obviously."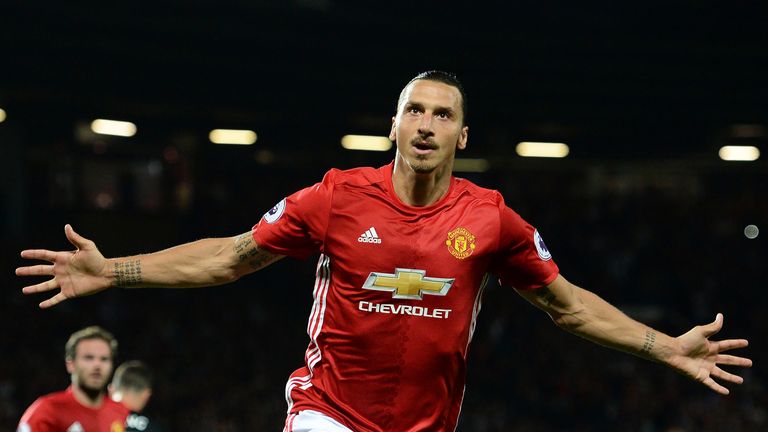 Jose Mourinho has said 'the door is still open' for Ibrahimovic to play again for United this coming season after his one-year deal expired this summer.
The 35-year-old sustained "significant knee ligament damage" during United's 2-1 Europa League win over Anderlecht in April, which is likely to keep him out of action until the new year.
Onalfo hinted the MLS side are closely monitoring Ibrahimovic's next destination, though he would not confirm whether or not the club will attempt to sign the Swede.
"We're the Galaxy and the DNA of our team is to always attract world class players," Onalfo said.
"At the same time we're developing from within but we have to compliment them with world class players so we're always looking to enhance our team.
"What I will say is that we know he [Ibrahimovic] is world class."