Romelu Lukaku says Man Utd worked on his goal move in training but finish was 'instinct'
By Lyall Thomas
Last Updated: 22/07/17 8:56am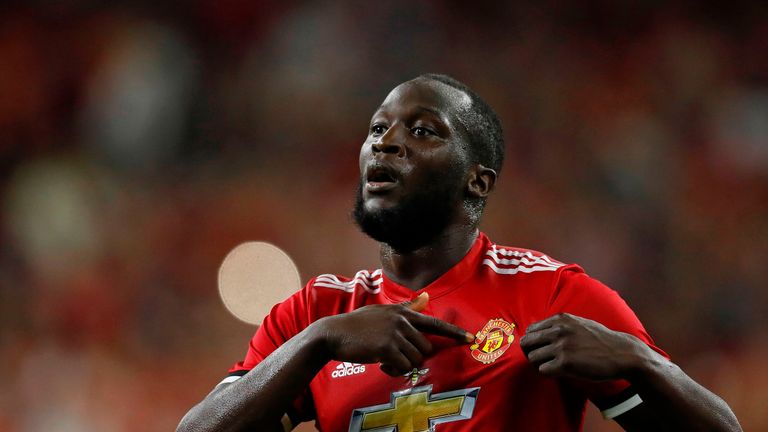 Romelu Lukaku was delighted with his "instinct" goal in the 2-0 win over Manchester City in Houston and says Manchester United have been working on the move in training.
Strike-partner Marcus Rashford scored the second of their first match in the International Champions Cup and Lukaku - United's £75m signing from Everton - believes preparations for the new Premier League season are going well.
United face Real Madrid in Santa Clara next and Lukaku said about his goal: "It was a move that we work on in training on a daily basis. The pass was brilliant, the run was okay and it was just basically instinct.
"It was good to be part of the derby. To get the win as well was important. For us it was a good training session. The guys are fitter now and we have to keep working.
"I am really delighted with the work that we are putting in. We are working very hard. The manager is putting his tactical concepts to us and we are doing very well on the pitch. We want to continue like that.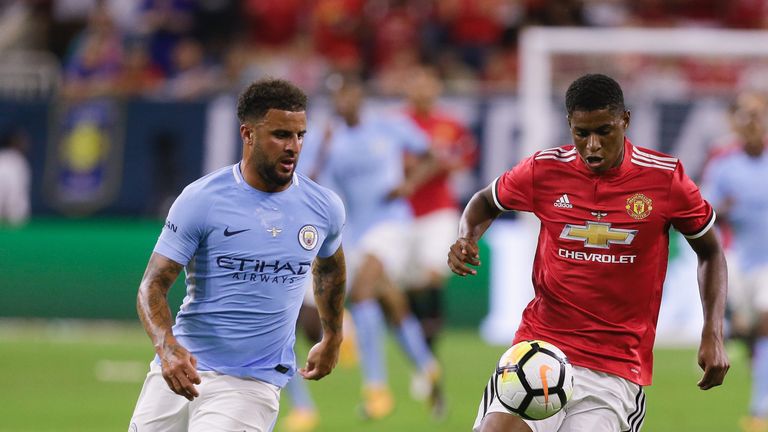 "Like the manager says, for us it is going to be a good training session and a good workout to see how we are improving and getting his concepts.
"We can do it all. The manager is helping us through it as well. We are really hungry and working hard to get even better. We are doing the stuff right, hopefully we are improving and we can take it into the season as well."
"Real Madrid are going to be tough opponents but we are here to work hard, to get fitter and to get better as we get closer to the new season."