PSG will make a £35m offer for Alexis Sanchez next week, according to Sky sources.
The dynamic Chilean forward has just 12 months left on his Arsenal contract and has been linked with several of Europe's top clubs this summer.
However, Arsenal's position is that Sanchez is not for sale and manager Arsene Wenger made a statement to that effect in China earlier this week.
"The decision has been made and we will stick to that," said Wenger. "The decision is not to sell."
Big-spending PSG want to sign both Sanchez and Barcelona's Brazilian forward Neymar this summer - and are reportedly ready to pay the £195m release clause in Neymar's contract.
Sanchez fuelled talk of his departure from Arsenal when he was quoted in Chilean media last weekend, saying he wanted to play Champions League football, which the Gunners will not be able to provide this season.
But Wenger added: "I don't give too much importance to things that are translated, you know. The whole interview that I got didn't really mean that.
"We played 20 years in the Champions League, that's 17 years before Sanchez arrived and three years with him, so he can get us back in there."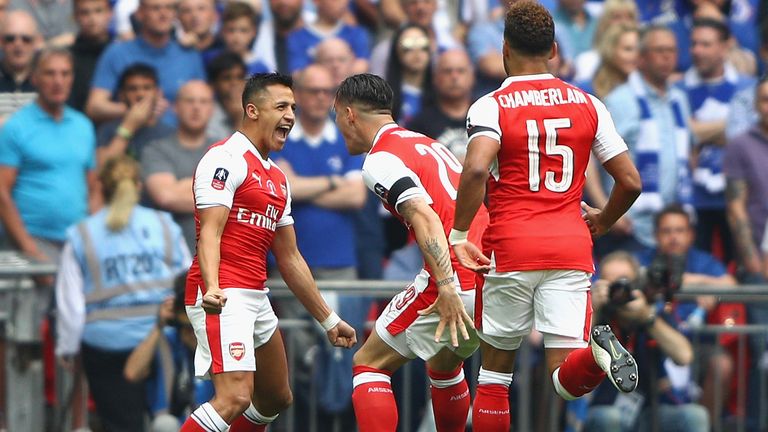 Sanchez signed for Arsenal from Barcelona in the summer of 2014 and has been one of the most outstanding performers in the Premier League since then.
Last season he was on the shortlist for the PFA Player of the Year award, was named the Arsenal player of the season, and was on the scoresheet when the Gunners beat Chelsea in the FA Cup final.