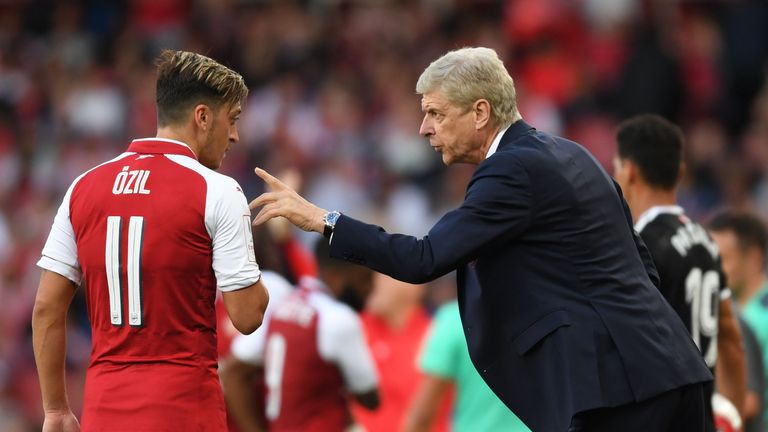 There will be no Champions League football at Arsenal this season but can they mount a genuine Premier League title challenge? Read our 2017/18 preview with expert views from Charlie Nicholas.
Last season's finishing position: Fifth (-3)
Total points: 75 (+4)
Champions League: Round of 16
FA Cup: Winners
EFL Cup: Fifth round
Top league scorer: Alexis Sanchez (24)
Key stat: Arsenal finished outside the top four for the first time under Arsene Wenger. Despite a points improvement of four, better campaigns for other sides saw them drop three places - although they did set a new points record for the team finishing fifth.
Major ins: Alexandre Lacazette (Lyon, £52.7m), Sead Kolasinac (Schalke, free)
Major outs: Wojciech Szczesny (Juventus, £13.5m), Yaya Sanogo (Toulouse, free), Chris Willock (Benfica, free)
CHARLIE NICHOLAS'S VIEW
Can Arsenal finally step up to the plate and challenge for the title?
NICHOLAS: That's the simple question right now. Forget the Europa League, it's all about the Premier League and taking on the big spenders, led by Manchester City. I fear there are some way off because of the confusion at the club. Arsene Wenger used the wrong terminology when suggesting they are in an ideal situation with the contracts.
Wenger is caught in a difficult place because he's such a loyal guy and, while I have no issue with him being prudent, he said he would analyse it all at the end of the campaign but he's still not addressed the defensive issues. I stand by what I said last season, they don't have the best XI, maybe not the best 15, but the squad is among the best around.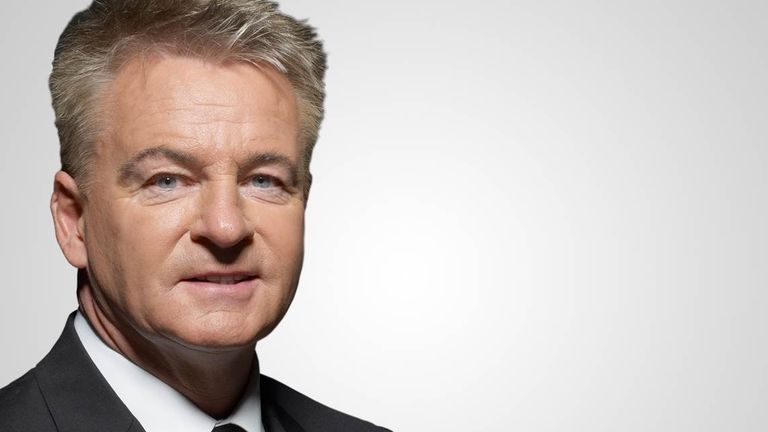 Forget the Europa League, it's all about the Premier League and taking on the big spenders.
Charlie Nicholas
There's so much dead wood to get rid of around the club. That's what Antonio Conte has done at Chelsea, but Arsenal's numbers are terrifying in terms of the players sat around who aren't doing anything.
Which of their players are you most excited about watching?
NICHOLAS: Alexandre Lacazette by a mile. Arsenal will always give goals away because they are an attack-minded team but they were not clinical enough last season. They had Man City by the throat at the Etihad and they lacked the ability to finish them off.
Mesut Ozil and Aaron Ramsey should be identifying the chances to find Lacazette's movement. He reminds me a bit of Nicholas Anelka, with pace and power and he's a deadly finisher.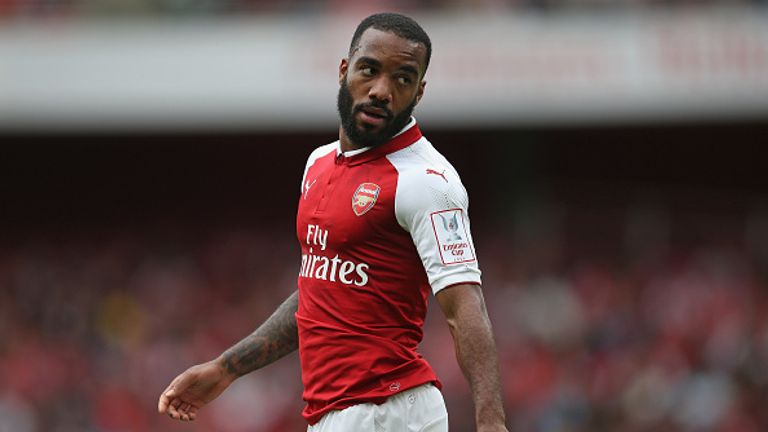 What are the challenges facing the manager this season?
NICHOLAS: I still anticipate Alexis Sanchez leaving this summer. Of course, I'd like to see him stay long-term but I would rather see it sorted. I know it happens all the time but clubs should not be held to ransom by footballers.
The last time this happened Robin van Persie was sold to Manchester United and helped them win the league, but the club are in a better position now. If you can sell your best ever player in Thierry Henry, and your second greatest in Patrick Vieira, then I'd rather you sold a player playing silly games over his future.
Sanchez has asked Arsenal for similar wages to Cristiano Ronaldo but he is not in the same world. It's not about what you lose, it's about how you replace it. They could sell £100m worth of players, sign Thomas Lemar and finally get a top-class centre-back and be in a stronger position.
What are their strengths?
NICHOLAS: On their day, Arsenal can beat any team on the planet. The strength in depth in enormous and when they are fluent and confidence then they are unstoppable.
Another strength is going to be not being in the Champions League. A lot of players will get games they might not have otherwise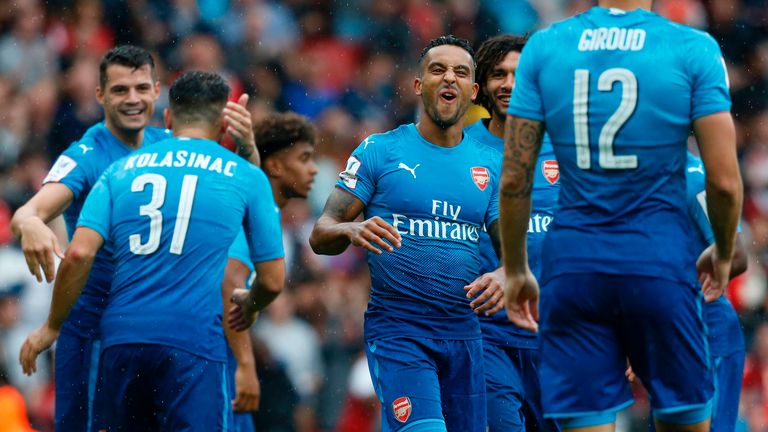 What are their weaknesses?
NICHOLAS: Their strength used to be the unity but that is getting tested with the fans. When they don't start well, the pressure is back on from the start. That fabric needs to be built again.
Where will they finish this season and why?
NICHOLAS: As it stands right now, they will finish fourth at best. There are still too many questions about this side and Wenger needs to answer them before the transfer window shuts.
Back Arsenal at odds of 5/6 with Sky Bet to finish in the top four during the 2017/18 season.
HAVE YOUR SAY