Jonny Evans insists he remains committed to West Brom despite confirmed Leicester City interest
Last Updated: 08/08/17 1:16pm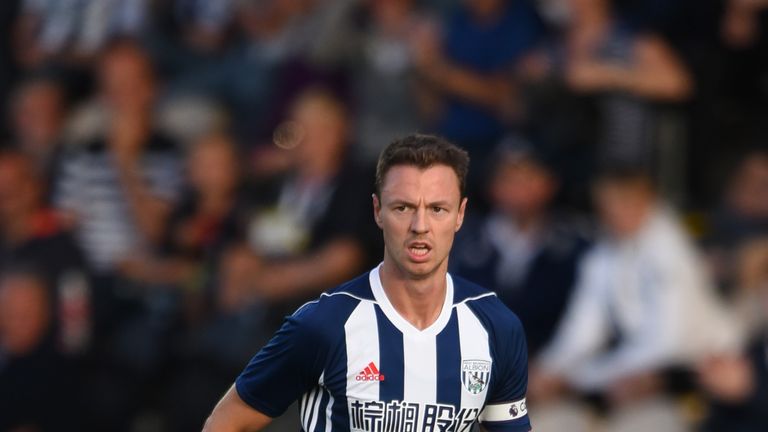 Jonny Evans has insisted that he remains committed to West Brom after the Premier League side rejected two offers from Leicester City.
Sky sources revealed that the West Brom club captain was the subject of two substantial bids from former Premier League champions earlier in the summer.
The Northern Ireland international, who made 31 Premier League appearances and scored twice, joined the club from Manchester United in 2015 and has gone on to be a regular for Tony Pulis, making 64 appearances in all competitions.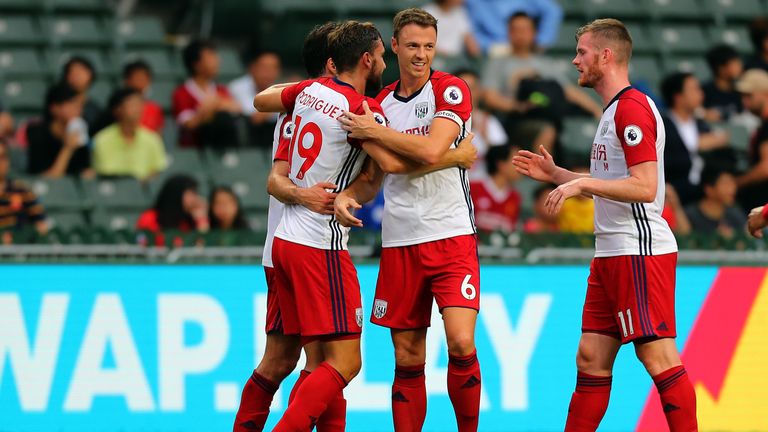 "The club made me aware of it as soon as it happened and they informed me that they weren't going to sell me," Evans told Sky Sports News.
"I have been made club captain this season so unless the club turn around and say they want to sell me nothing has changed from the last two seasons."
Meanwhile, West Brom's new assistant coach Gary Megson confirmed that the Baggies are looking to make five new additions before Saturday's Premier League opener against Bournemouth.
"There is a lot of work going on behind the scenes and we just need to get them over the line," said Megson.
"It could happen because the ground work has been done. I have seen the list of players that [Tony Pulis] wants and I know the people whose job it is to push them over are doing the best that they can.
"Whether wanting five before Saturday is unrealistic it doesn't mean that you don't try."