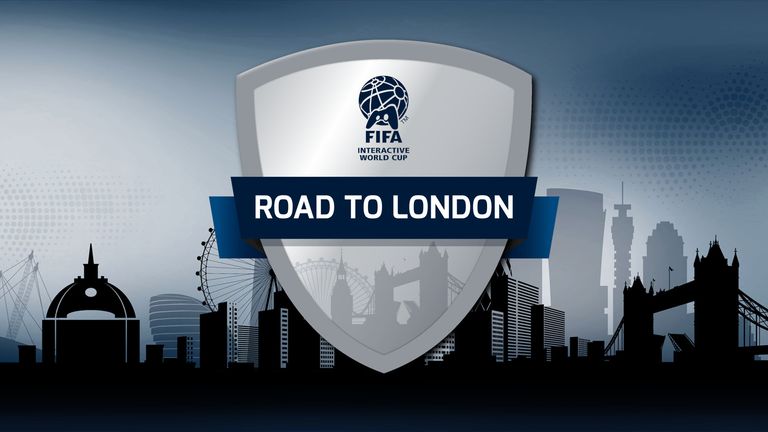 Who is the best FIFA gamer in the world? We are about to find out...
The FIFA Interactive World Cup started in London on Wednesday and has been streamed live on SkySports.com, with the Final Showdown live on Sky Sports Mix from 4.30pm on Friday.
It looks set to be one of the most competitive tournaments yet as 32 of the finest FIFA 17 players go head-to-head on the PlayStation 4 and Xbox One.
FIWC Grand Final
| Date | Round | Live Coverage |
| --- | --- | --- |
| August 16 | Group stage | SkySports.com, Soccer AM's Facebook Page |
| August 17 | Quarter-finals and semi-finals | SkySports.com, Soccer AM's Facebook Page |
| August 18 | Final Showdown | Sky Sports Mix, SkySports.com, Soccer AM's Facebook Page |
We spoke to former FIWC Grand Finalist David Bytheway, who is currently a professional gamer for Bundesliga side Wolfsburg, to get the lowdown…
"It is hard to pick a favourite this year," David told Sky Sports. "Timo 'Timox' Siep, my team-mate at Wolfsburg, has been doing very well.
"When it comes to these events at this level of competition, he just ups his game.
"It is like in F1 when they say Mercedes always hold that extra engine mode for the final qualifying session. Timo reminds me of that.
"He plays at 90 per cent but when he needs to, he kicks it up to 100 per cent. He is probably one of the best in the world.
"Then there's an English guy called Shaun 'Shellzz' Springette. Timo and Shellzz have already played each other in two World Championships this year.
"It's sort of a grudge match now and they are both in the same group for FIWC. I was speaking to Shellzz recently and he really wanted to avoid Timo in the groups. He rates him very highly."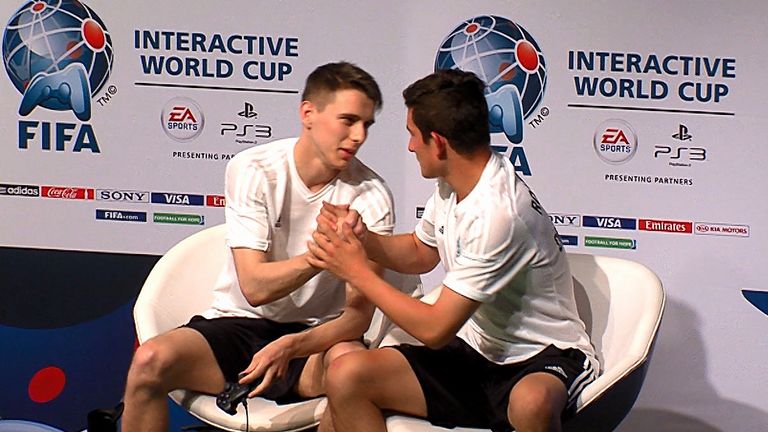 Shellzz is something of a newcomer to the scene, having made a big splash at the recent FIFA Ultimate Team Championship in Berlin.
He stormed the competition to finish second, taking home $80,000 (£61,000). With $200,000 (£154,000) up for grabs in London, Bytheway thinks he could go one better at the FIWC.
"Shellzz was an unknown coming into this year because it is his first competitive year," Bytheway added. "But he's been in the World Championship final already and won a lot of money.
"The thing that separates him from the rest is his unique style. At first nobody had seen that really and it had a surprise factor. Now obviously people know who he is and that surprise factor has gone.
"There's basically two styles of play. A very fast, very direct style and a slow, patient possession style.
"If you play the fast style you really don't want to face the possession but if you play possession you really don't want to face another possession player because that becomes a battle between whoever can hold the ball the best.
"Shellzz was sort of in-between [in Berlin]. He came out playing a 4-4-2, which at competitive events was completely unheard of. Nobody had really seen that before."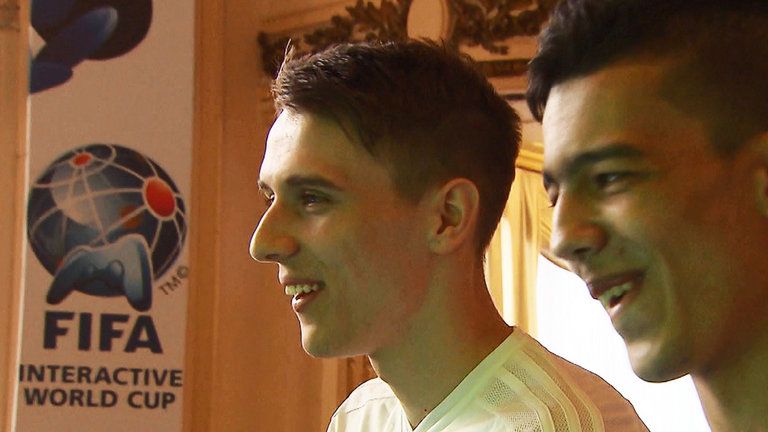 Any other players to watch?
Bytheway added: "Tass, who plays for Spencer's Hashtag United, has had a very strong year. He is a veteran of competitive FIFA and won an event in Paris. He went pretty far in Berlin too.
"He has by far the best defence on FIFA 17. It is just unbreakable at times. What makes him so good is his ability to always play his style.
"At this level it is difficult to do that consistently. You can do it for 20 minutes and then start rushing and react instead to the pace of the game.
"Tass can always implement his style of play for 100 per cent of the game. I don't think there's another player that can do that, it takes such mental strength."
The FIWC Grand Final takes place over three days (August 16-18) at the Central Hall Westminster in London and will be streamed on SkySports.com and Soccer AM's Facebook page. The Final Showdown will be live on Sky Sports Mix on Friday from 4.30pm.