Paris Saint-Germain's world-record signing showed he is still on a high after his £200m transfer from Barcelona.
Neymar took to a 39 ft chair statue to perform a kickabout on a giant chair statue to help support landmine victims, much to the delight of a crowd of fans watching on.
The 25-year-old forward showed off some skills at the United Nations' HQ in Geneva, taking part in the stunt in his role as ambassador for Handicap International.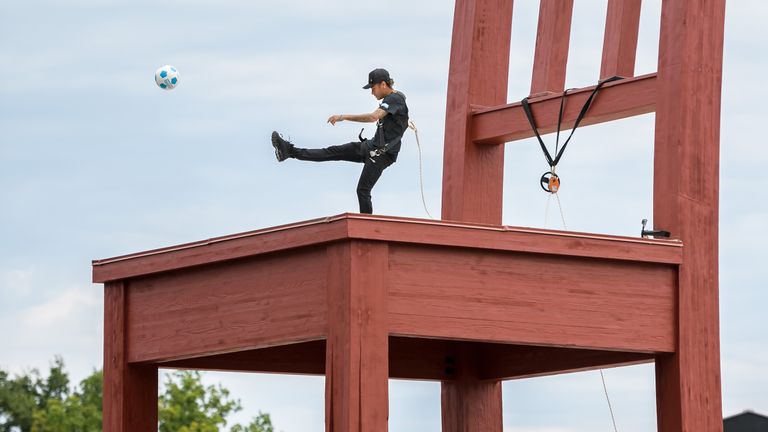 Neymar, who completed his transfer to the French side earlier this month, marked his debut with a goal in their 3-0 win over Guingamp at the weekend.
Watch the video above to see the sky-high star...