Jordan Henderson says England have plenty of potential captains in the ranks
Last Updated: 30/08/17 7:26am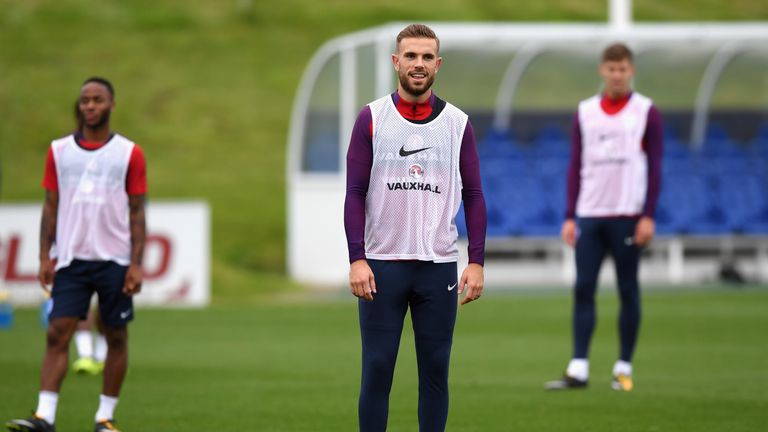 Jordan Henderson says he would love to become England's next permanent captain but is more than happy with the current job-sharing arrangement.
The Liverpool man says the squad have bought into manager Gareth Southgate's dream to develop the best team in the world.
Southgate has been handing the captain's armband around of late as the England team went through something of a transitional period following their Euro 2016 disappointment.
But Henderson has worn the armband in half the matches he has been available for under Southgate and, should a full-time captain be named, he is understandably keen to get the nod.
"Of course," said Henderson. "If you ask a lot of the lads in the dressing room, they'll feel as though they're ready to lead this team. And of course I'm no different but whoever, it's up to the manager at the end of the day.
"Whoever gets it, I'm sure the lads will be right behind them. And it'll not just be one person leading, it'll be more than that off the field, and doing things on the training pitch and in the meeting rooms.
"[Southgate] has spoken and he doesn't really want to give it to anyone at the minute, he wants to sort of mix and match and bring leaders through, whether you're experienced, whether you're a young player.
"I think it's just finding the right captain for him really, and for this team, to lead, and that's totally his decision.
"I feel as though I'm ready, but I'm sure there's other lads that feel that as well. Whoever gets it, we'll be right behind them and, for me, it'll not change the way I am in this team.
"I'll do everything I can to help in my role."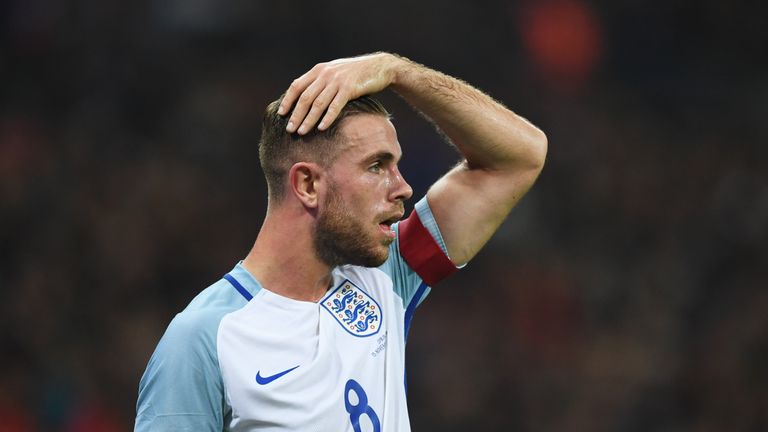 Southgate has laid out his ambition to make England the world's best team and the Three Lions will continue their quest for 2018 World Cup qualification in Malta on Friday.
Henderson said: "We have spoken together as a squad and the target is to be the No 1 team in the world.
"However long it takes, we don't know. It is down to us as a team how far we want to go and how far we want to push ourselves.
"Hopefully we can do that sooner rather than later. I know it is going to take time, but I feel as though we have a great set of lads, a great set of players, a lot of talent.
"At the same time, we have not performed in the last few tournaments I have been to, definitely, and a lot more before that. We need to change something.
"First and foremost we have to get there and make sure we are there. Then the mentality has to change and we need to go and be better than we have been.
"Obviously we know the Euros was not good enough and the World Cup was disappointing. It is a big challenge but one I feel we are ready for."
Watch highlights of England's World Cup Qualifier away to Malta on Sky Sports Football from 10pm on Friday.