Jose Mourinho believes Wayne Rooney is one of the most important players in Manchester United's history and expects the Old Trafford crowd to treat him accordingly on Sunday.
Rooney returns to the ground he called home for 13 seasons for the first time since leaving to re-join Everton this summer, live on Sky Sports Main Event.


The 31-year-old is United's record goal-scorer with 253 goals in 557 appearances and helped the club win five Premier League titles, one Champions League and one FA Cup.
"I think he will get the welcome that he deserves," Mourinho said. "I think sometimes in this country the word 'legend' comes too easy.
"That is not this case. He is a real legend of the club - the number of appearances, the number of goals and the number of trophies.
"I think clearly he is one of the most important players in the history of Manchester United.
"I think the stadium will show him that respect that he deserves, I hope, before the match and after the match but not during the match."
Rooney joined Everton while Manchester United sealed a £90m deal that saw Romelu Lukaku move in the opposite direction.
The Belgian striker has made an outstanding start to his United career with five goals in his first five matches and Mourinho has been pleased with his impact.
"He comes in the right moment, at a good age with a good number of years of experience in different clubs in the Premier League," Mourinho said.
"Clearly, he is a player who has adapted to the Premier League with good friends in this dressing room and he had an easy integration into our group.
"The way the team is trying to play also suits his qualities as a player so I think he came in the right moment of his career."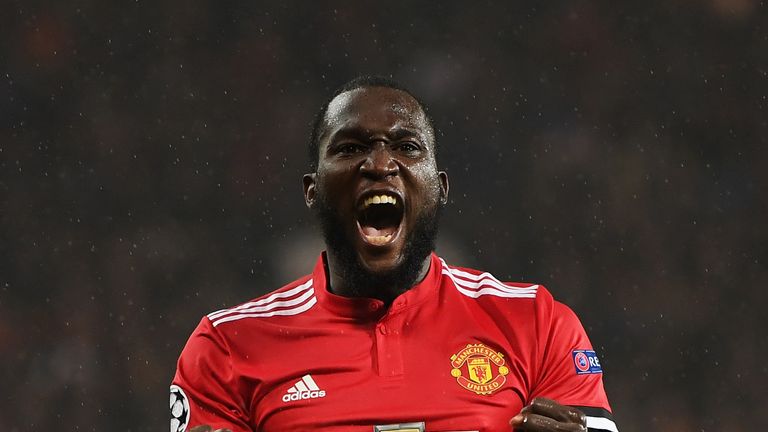 Lukaku is proving himself up to the task of filling the goal-scoring void left by Rooney and Zlatan Ibrahimovic, though the Swede will return later in the season.
Mourinho believes his quick integration into the side shows how United, who managed just 54 Premier League goals last season, have evolved in his second season in charge.
"I think Romelu has a better team than Zlatan had," Mourinho said. "Romelu's team plays a different football and the confidence levels are different.
"This is a team in its second year with an evolution in some aspects.
"But I think he deserves also credit for that because the way he plays and the way he is committed, what he does with and without the ball, not just the last touch into goal but his overall contribution, we couldn't be happier."