Jose Mourinho has not thought of Man City 'for one single second' after latest win
Last Updated: 17/09/17 8:00pm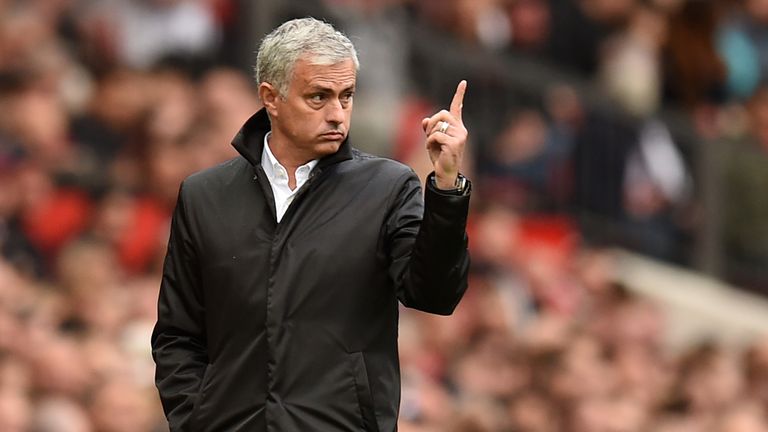 Jose Mourinho says he's not thought about Manchester City "for a single second" this weekend, despite Manchester United moving joint top with their rivals.
Instead, the United boss' thoughts were on all of his other title rivals after they all dropped points this weekend to leave the two Manchester clubs top of the pile.
United made it a frustrating homecoming for Wayne Rooney as they thrashed Everton 4-0 at Old Trafford on Super Sunday to continue their unbeaten start to the campaign.
With just five games gone, there is already a three point gap back to Chelsea in third while Tottenham and Liverpool are four points off the top and Arsenal a further six back after all four teams failed to win this weekend.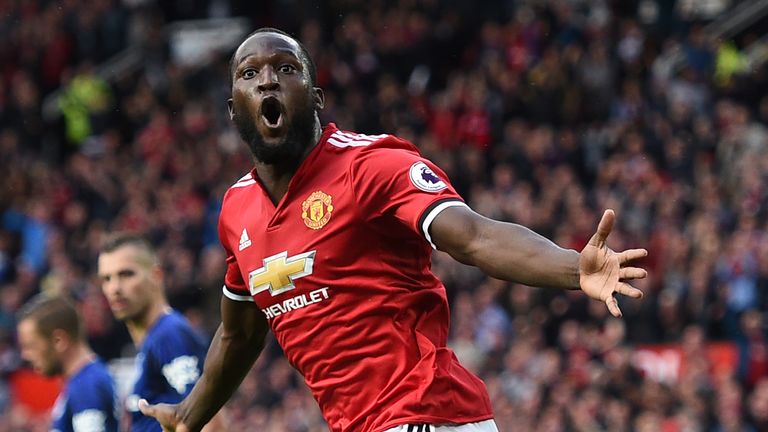 "I didn't think for one single second about Manchester City - I thought about Tottenham, Arsenal, Chelsea and Liverpool, they didn't win their matches," he said.
"It was a chance for us to get two points, like they got last week when we drew against Stoke. I was thinking about them and not City, who won their game and did their job."
United took an early lead thanks to a fantastic strike from Antonio Valencia with just four minutes on the clock before late goals from Henrikh Mkhitaryan, Romelu Lukaku, who was scoring against his former club, and Anthony Martial put further gloss on the victory.
Mourinho said: "I think the performance was very good especially in the first 30-35 minutes - it probably was our best performance because we played with our central defenders inside of their half, we pressed them totally and they had no chance to come out.
"They only had one shot on target. I think the first half an hour, thirty five minutes was really impressive.
"After that Everton, good players, they came into the game. A little bit of pressure because of the bad results but they came with pride and with quality and they started giving us some little difficulties."