Wilfried Zaha set for Crystal Palace return next month, says Roy Hodgson
By Alice Piper
Last Updated: 22/09/17 3:58pm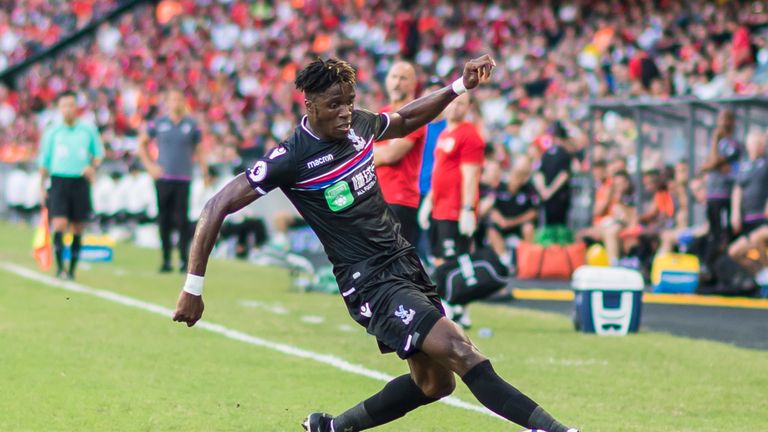 Wilfried Zaha is on course to return for Crystal Palace after the international break, manager Roy Hodgson confirmed on Friday.
The 24-year-old, continuing his road to recovery after sustaining a knee injury during the side's first game of the season, is on target to be available for selection when Palace take on Chelsea on October 14.
Crystal Palace sit bottom of the table and travel to league leaders Manchester City on Saturday, who secured a 6-0 thrashing over Watford in their last league outing, but the newly-appointed Hodgson says his squad is in good shape and revealed Zaha is nearing a return to action.
Asked how Zaha's recovery is progressing, Hodgson said: "Coming on very well, I believe. He does most of his work with the sports science and medical people at the moment.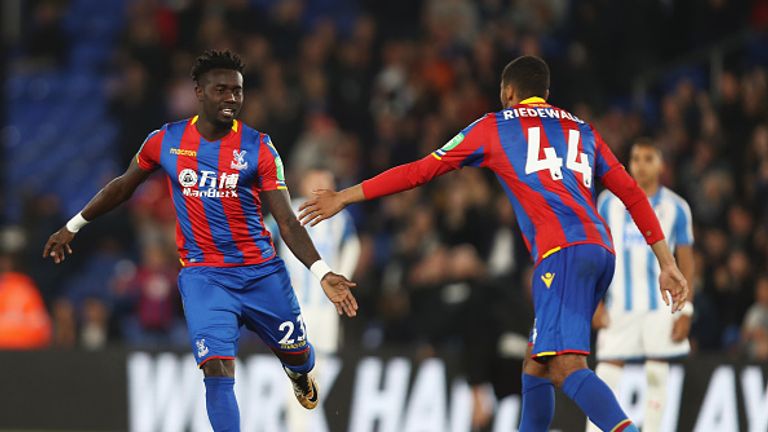 "They haven't pushed him out onto the field with us at this moment in time but all the feedback I am getting is very, very positive.
"The initial thought that by the time the international break comes around he will be ready to join in training with the squad is still on course.
"He has been out a long time and it will be nice if he's back for Chelsea but it will have to be in agreement, if you like, with the doctors, and he will have to feel himself that he is ready.
"We've got a large squad to choose from which is very positive."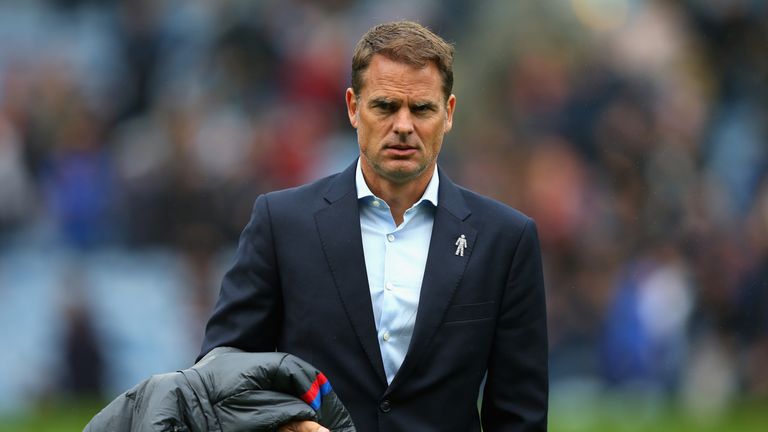 The news comes as relief to Palace, who last week made history when they became the first team in England's top flight not to score a single goal while losing their first five games.
Their first win over Premier League opposition this season and the first of Hodgson's reign saw Palace beat Huddersfield 1-0 in the Carabao Cup on Tuesday - a victory the former England boss says his team will look to build on this weekend.
"I think all wins give you a boost. You can't underestimate the importance of that," Hodgson, who replaced Frank de Boer earlier this month, added.
"But it's only one win and we need a lot more of them between now and then.
"Of course, it means we are in the next round of the Carabao Cup and that's what we set out to do."
The 70-year-old stressed he has no intentions of setting a points target ahead of a difficult run of fixtures for the Eagles, who take on the table's top three sides Manchester City, Manchester United and Chelsea in their next three games.
"I think it would be a foolish thing to do to set ourselves a points target as we are setting ourselves for failure that way," he added.
"We all know how good those top the teams are.
"We know that it is going to be a tough ask for us but we just take each game as it comes... and to try and do out best in that game and cause the opposition as many problems as you can.
"It would be pointless for me to try and give a points target. Our target is to try and play well at the Etihad.
"I'm being bombarded with statistics about how wonderful they [Manchester City] are, but that doesn't phase me at all."
Hodgson is urging his team to embrace the challenge of moving up the table and says they should not feel anxious about testing themselves against the top teams.
"I don't think you can ever say the pressure is off," he said.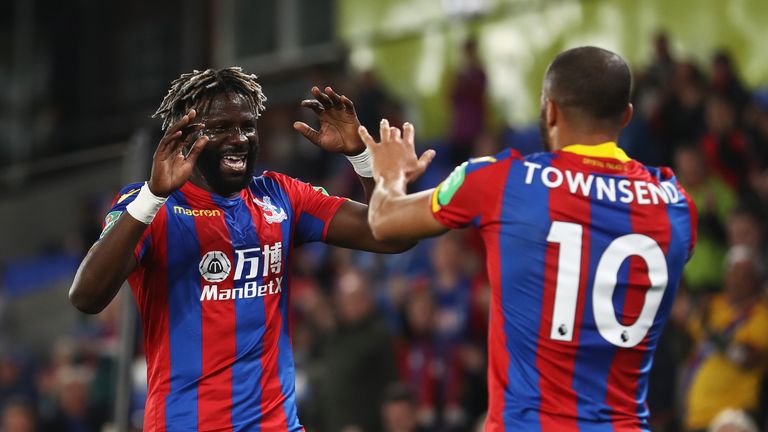 "We need wins, we need performances.
"The pressure will undoubtedly be there, but I think the one thing you need to remember when you are at the wrong end of the table and you're playing teams at the right end... is that this is why we are in the Premier League.
"We are here because we actually want to be playing and testing ourselves out in these arenas against this quality of opposition, so one shouldn't be worried, anxious or scared, about the challenge we've got ahead.
"You should really be embracing that, but realistically we know that on paper they have a better chance perhaps of winning the game than we do.
"But it's on paper and the game isn't played on paper... so let's give it a go."