Hector Bellerin says Arsenal must keep momentum going against West Brom
By Pat Davison & Richard Morgan
Last Updated: 25/09/17 7:52pm
Arsenal must build on their recent momentum with victory against West Bromwich Albion on Monday Night Football, says defender Hector Bellerin.
After back-to-back defeats without scoring in the Premier League at Stoke City and Liverpool in August, Arsene Wenger's side have since won three of their next four games across three different competitions.
That run includes an impressive goalless draw against champions Chelsea at Stamford Bridge last Sunday, although Bellerin thinks the recovery began with their 3-0 home win over Bournemouth at the start of the month.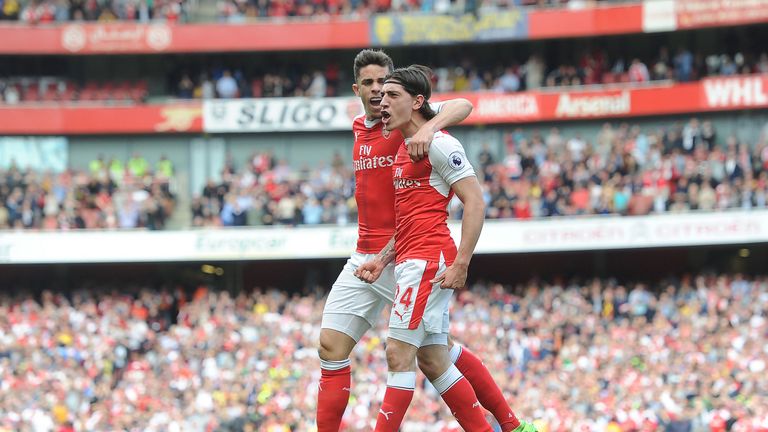 We have to keep building on this momentum right now and make it another win.
Hector Bellerin
"Even before Chelsea, the games against Bournemouth and in the Europa League helped the team build up the momentum," he says in an exclusive interview with Sky Sports.
"And the last few games against Chelsea, we have always come out on top and the team was confident we could do the same again.
"We were a bit disappointed as we had chances to score and when you come out of the game thinking, 'we could have won that', it is a bit disappointing.
"But to perform away from Stamford Bridge, which is always hard, and to come out with a clean sheet and a solid performance was very good for the mood in the team and the club."
The Spain international right-back is not getting carried away though with his team's unbeaten run of late, preferring instead to just take it on a game-by-game basis, starting at The Emirates on Monday evening.
"We have to go game by game and just like at the beginning of the season when things did not work out too well, and now things are getting better," says Bellerin.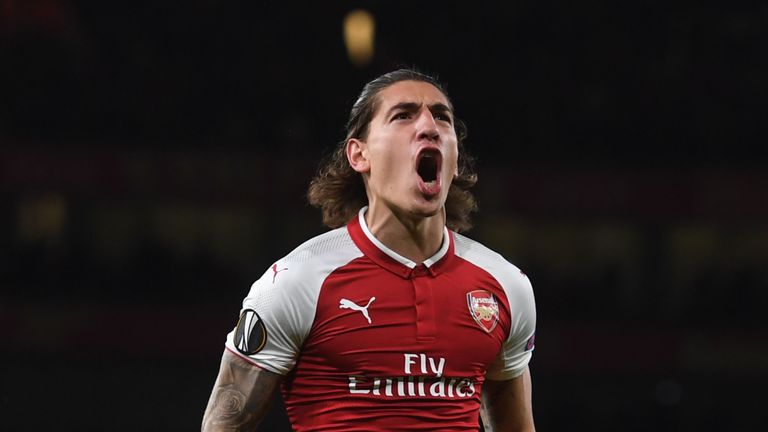 "But we do not have to think that everything is now done, or the other way round. We have to keep working hard and keep getting these results now."
The important thing for Bellerin ahead of Monday night, however, is for Arsenal to maintain their recent good form against a West Brom side who won the corresponding fixture 3-1 in March.
"It is all about keeping the momentum going," he says. "Yesterday [Wednesday] in the League Cup [ a 1-0 win against Doncaster Rovers], even though the team completely changed, I think the mood in the whole squad was the same.
"Everyone came out on the pitch to get the win and we have to keep building on this momentum right now and make it another win for us hopefully."
Watch the full interview with Hector Bellerin before Arsenal v West Brom from 7pm on Monday on Sky Sports Premier League.