Real Madrid boss Zinedine Zidane has hailed Harry Kane as the "complete player" ahead of their Champions League tie against Tottenham on Tuesday.
After the opening two group games, Kane leads the scoring charts in Europe's elite competition with five goals and Zidane has been impressed by the 24-year-old's keen eye for goal.
"He is a fundamental player for Tottenham, he is very good in every aspect, but the best thing about him is that he's always got the goal on his mind," Zidane told a news conference on Monday.
"He's a very complete player even though he does not look it, but he always turns up when he needs to."
Reports in Spain have claimed that Madrid are interested in Kane, but Zidane cooled any talk he is considering signing England International.
"I don't know what's going to happen in the future," he said.
Fernando Llorente, who joined Spurs from Swansea during the summer, is confident of his side's chances against the Spanish champions despite their abundance of attacking options, saying they always "give you a chance".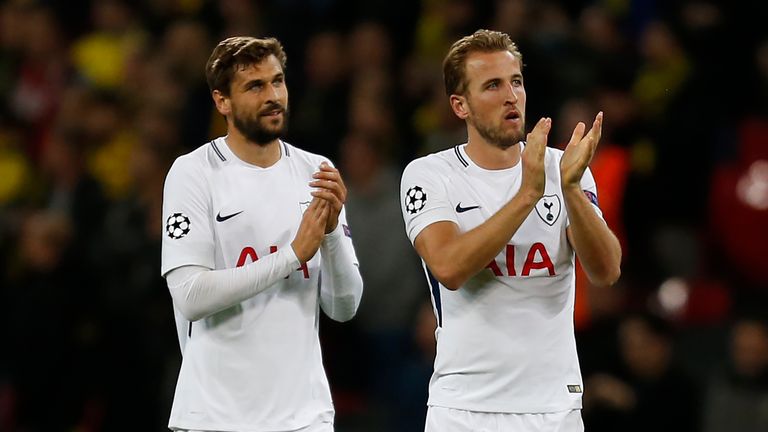 "We have great players who are capable of playing very good football and we have Harry Kane, who at the moment is turning everything he touches into a goal," Llorente said in an interview with Marca.
"There isn't a great deal of difference among the top teams in Europe and I'd count Tottenham among them."


"You have to keep their best players under control, you can't just try and take the ball off them because they are much better in possession now and when they don't have it they are still very dangerous on the counter-attack," added Llorente.
"Madrid can kill you off easily because they have more quality and are more effective than most teams, but they always give you a chance."