Richarlison says Chelsea don't scare him in comparison to being held at gunpoint
By Zinny Boswell
Last Updated: 20/10/17 12:11pm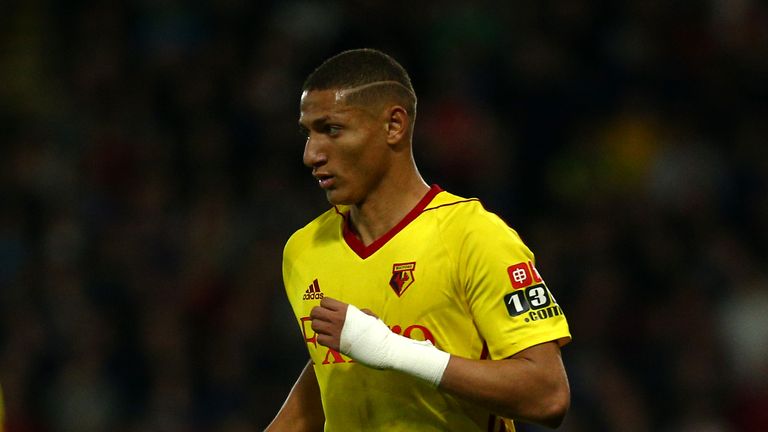 Watford's Richarlison has revealed that after being held at gunpoint in Brazil, the prospect of playing Chelsea "seems much easier".
Under Marco Silva, Watford have made a strong start to the season finding themselves fourth in the Premier League after eight games and new-signing Richarlison has played a key role - scoring three goals since his arrival.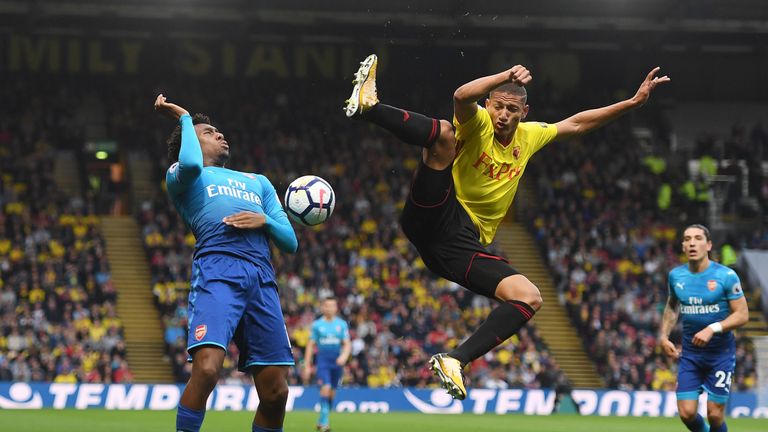 Watford will be hoping their good form continues against Chelsea on Saturday, live on Sky Sports Premier League, and Richarlison has said that after facing gun threats in Brazil, playing against last year's champions does not faze him.
"I remember when I was growing up in Brazil, a guy once pointed a gun at my face because he thought I was a drug dealer trying to steal his distribution point," he told the Telegraph. "That was my life. After that, playing Chelsea seems much easier!"
Richarlison, who moved to Vicarage Road from Fluminense in a deal worth £13m, admits he came close to signing for Ajax during the summer.
But after Marco Silva offered him the chance to make his "dream" move to the Premier League he "did not think twice" before joining Watford.
"Everything was quite quick," he said. "I had told Ajax that I was going there, but Marco called me saying that he knew my potential. On top of that, Premier League football was my dream - I watched it with my uncle on TV and Cristiano Ronaldo was my hero. So I did not think twice when I received the offer."
Since making the move to Europe, Richarlison has been made welcome by the large Brazilian contingent in London and also by the world's most expensive player - Neymar.
"We took a picture and he (Neymar) even asked if he could help me regarding my new life in Europe - it made my day.
"I go quite often to David Luiz's house, and Willian usually joins us, as they are close friends," he says. "We have a barbecue, play video games, and we cannot live without samba. David told me that I can score against everybody but Chelsea."
A pause, and then one more chuckle. "I said that I have to beat all of them."