Italy's Daniele de Rossi protests against manager decision during Sweden defeat
Last Updated: 14/11/17 11:17am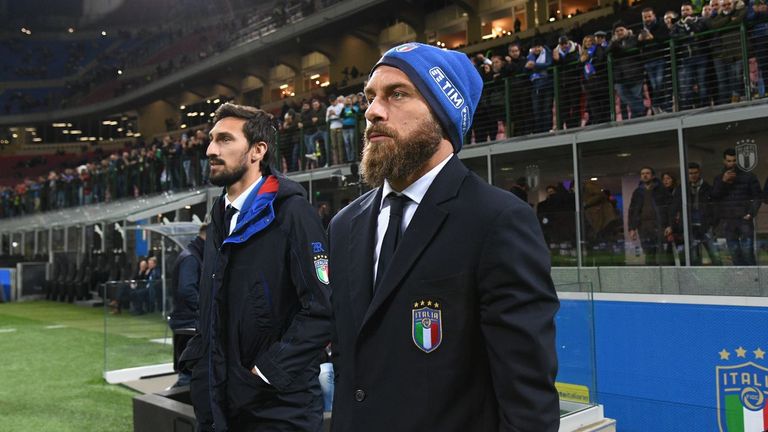 Daniele de Rossi was involved with an angry disagreement on the bench as Italy failed to qualify for the World Cup in their must-win clash with Sweden.
With Italy needing a goal to salvage their campaign, the Roma midfielder was asked to warm up by the coaching staff.
He reacted angrily to the request, insisting that in-form Napoli playmaker Lorenzo Insigne should be considered instead of him as Italy needed a goal.
He reportedly said: "Why the hell should I go on? We don't need to draw, we need to win!"
Eventually, neither De Rossi nor Insigne were substituted on and the Italians were held to a goalless draw at the San Siro, meaning they missed out on the World Cup for the first time since 1958.
De Rossi, speaking to Italian television channel Rai Sport, revealed what happened on the bench.
He said: "We have this tendency to warm up three at a time, then after five minutes we change and another three go.
"I just said we were near the end and had to win, so send the strikers to warm up. I pointed to Insigne too.
"It wasn't up to me whether it was a tactical issue. I'm sorry if I offended anyone.
"At the time I just thought perhaps it was better that Insigne come on instead."