Shakhtar Donetsk boss Paulo Fonseca celebrates by dressing up in the 'Mask of Zorro'
Last Updated: 06/12/17 11:46pm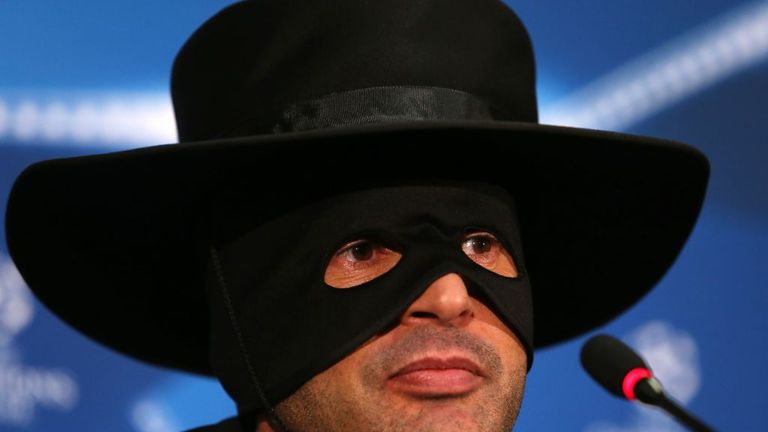 Shakhtar Donetsk boss Paulo Fonseca kept his promise of dressing up in the Mask of Zorro if his side made it through to the last 16 of the Champions League.
Manchester City slumped to their first defeat of the season with a 2-1 loss to Shakhtar in their final Champions League Group F game, which meant the Ukrainian's qualified as group runners-up.
Pep Guardiola's men had not lost in any competition since an extra-time defeat to Arsenal in last season's FA Cup semi-final.
Only Everton and Wolves, who eventually lost on penalties, have stopped City winning inside 90 minutes this season but Shakhtar surged ahead with first-half goals from Bernardo and Ismaily in Ukraine.
Fonseca promised to dress up in the Mask of Zorro if his side made it through and he kept his promise.

"This is the most joyful press conference of my career," he beamed.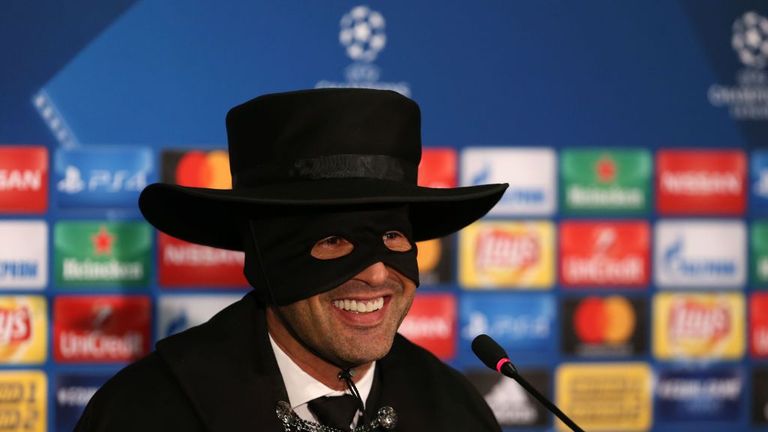 "Tonight we played an almost ideal game. We were very disciplined in defence and broke through to attack very effectively. It was very important to close up some particular zones for Manchester City where they are usually very dangerous. I think we did that well and they did not threaten as they normally would."