Jose Mourinho clashed with reporters at his Manchester United press conference after being questioned about his role in the post-match fracas after the Manchester derby.
Mourinho was irritated by the line of questioning during the press conference, which concentrated on what had happened in the tunnel at Old Trafford on Sunday.
The United boss queried the lack of questions about Bournemouth, Manchester United's next opponents, and berated reporters at the end of the press conference, saying: "You don't like Bournemouth eh? You don't respect them?"
"You don't think they are a team capable to come to Old Trafford and do well? No respect for Eddie Howe? No respect for their players?"
Sky Sports News understands the City squad were celebrating their 2-1 victory with loud music in an open-door dressing room when United staff took offence, and Mourinho is thought to have said something to those inside on the way to his post-match interviews.
Mourinho was clearly unhappy with the manner in which City celebrated their win and pointed out that his team showed more respect following their 3-1 victory over Arsenal at The Emirates.
"For me it was just a question of diversity - diversity in behaviours and diversity in education. Just that and nothing more than that," Mourinho said.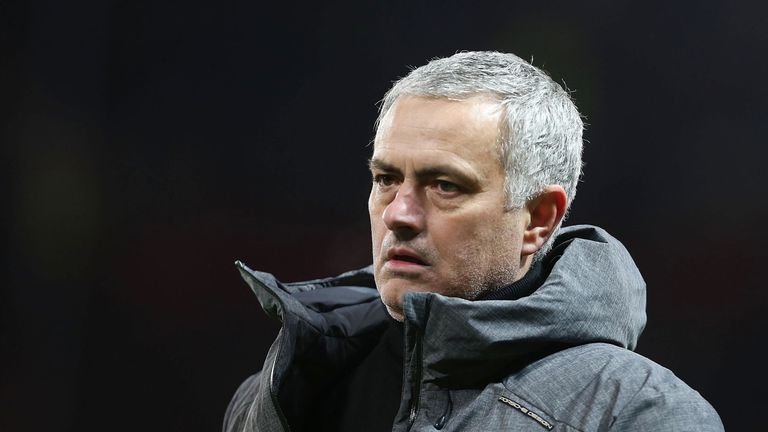 When asked to expand on what he meant, Mourinho continued: "Diversity of behaviour, of opinion, of education you know.
"What we did in the Arsenal stadium was completely diverse, what happened after that, the way we behaved as winners."
Mourinho was reluctant to speak about the fracas and grew more and more irritable as reporters persisted with the topic.
When asked if he expects anyone from United to be punished by the FA, he retorted to the reporter who asked the question: "Why? I think you work for another club and not for the press."
Mourinho was then asked about reports Romelu Lukaku could be punished for throwing a water bottle during the scuffle that erupted between United and City's players and staff in the Old Trafford tunnel.
"You know accuse, prove, show evidence and punish him," Mourinho said.
When pressed further about whether he is confident United players behaved in the right manner, Mourinho replied: "I know. I am not confident. I know."