Dele Alli on current form, ambitions with Tottenham and England, and the upcoming West Ham clash
Last Updated: 04/01/18 7:39am
Tottenham and England midfielder Dele Alli opens up on a number of subjects in an exclusive interview with Sky Sports.
Ahead of Thursday's clash at home to West Ham, which is live on Sky Sports Premier League, Alli discusses his current form, the best goal he's scored, what 2018 holds for club and country, and much more.
Dele Alli on...
The win, and goal, against Swansea...
"It was a very difficult night for us - the conditions didn't help - but it was a really professional performance. We dominated the game and we were happy to win.
"I saw the space and the defenders shift over. I was waiting for Harry Kane to look at me! Technically he's an unbelievable player so I knew when he did see me, the ball was going to come to me. My legs were really tired but it was important I got the shot away."
His current form...
"Every player has ups and downs; it's impossible to stay at one level throughout your career. I think I'm playing well. Of course there have been games where I haven't played as well as I would have liked but overall, I don't think there's too much to worry about. I'll keep working hard. I don't want to be as good as I was last year, I want to be better.
"It's important to stay confident; it's easy for your confidence to drop when you're not scoring goals, especially as an attacking player. People think if you're not scoring or assisting, you're playing badly but that's not always the case.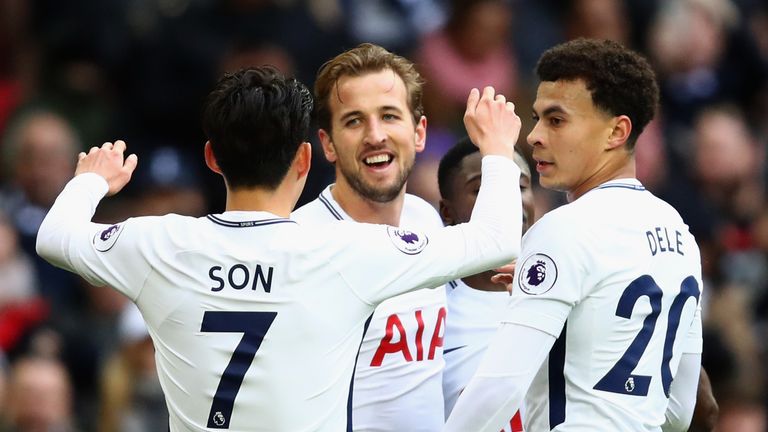 "There've been times when I've scored two goals in a game and probably had one of my worst games! It's frustrating when you're missing but you have to keep working hard and getting in positions. I know the quality I have so it's about showing it.
The best goal he's scored...
"It's got to be the Palace goal. I think it was all instinct. You have a split-second to think about it and plan what you're going to do. After I flipped it over his head it just dropped too nicely not to strike it and thankfully it went in.
The upcoming West Ham clash...
"It's one of those tactically where you don't need to do too much - we know how much the game means to the fans. Andy Carroll is a handful but we know what have to do to win; we're going to try and stick to our game-plan and dominate the game."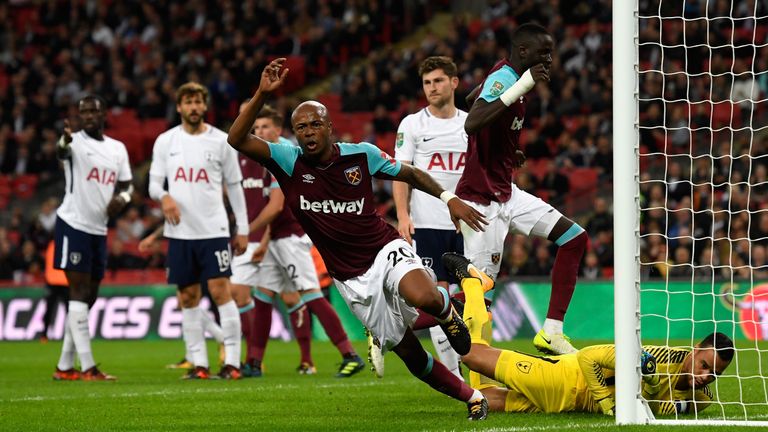 The lack of winter break...
"Mentally you're prepared for it. You obviously don't want to get injured but it's one of those challenges - you have to get on with it and not complain. We always want to play games."
His own expectations...
"I feel there's a pressure I put on myself. There might be times I've played my best game but I'll still be criticising myself, wanting to do better. You can never be satisfied; you always want to achieve more. It's a World Cup year and I'd be honoured to be in the starting XI but you can't look into the future too much otherwise you lose focus on the present."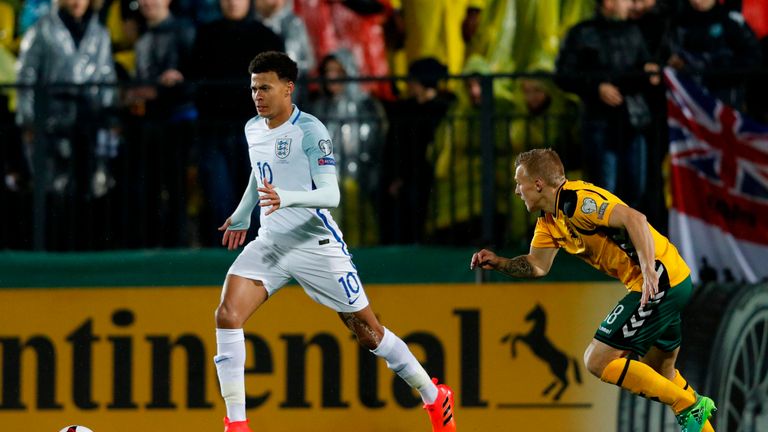 His aims with Spurs...
"At the start of the year we wanted to win the league - it was important to show we were improving. Maybe if you look at the stats it's different but as a team we're still improving, we're still learning about each other. Of course we want to be in the top four but we can't get too drawn into the league and the table and what teams are doing around us, we just have to focus on ourselves and try to win every game.
Ambitions for 2018...
"Score and assist as many as I can! Help England win a trophy, and help Tottenham win a trophy!"