Ray Wilkins
Football Expert
Arsenal one of the worst sides I have seen but Gary Neville was harsh, says Ray Wilkins
Last Updated: 27/02/18 2:11pm
Ray Wilkins has condemned the current Arsenal side as 'one of the worst I have seen' following their 3-0 defeat in the Carabao Cup final to Manchester City.
However, Wilkins did say he felt Gary Neville's criticism of Arsene Wenger's side - in which he called them "spineless" and a "disgrace" - was harsh.
Reflecting on Arsenal's defeat at Wembley on Sunday, Wilkins said: "This isn't the best Arsenal side I've ever seen - in fact it's one of the worst Arsenal sides I've ever seen.
"There's no leaders and you need leaders in dressing rooms. If you don't have them you're going to struggle to win anything.
"They face City again on Thursday and whatever team Guardiola puts out I'm sure they'll beat an Arsenal side that's looking rather fragile."
Wilkins also said he could understand Gary Neville's view on Arsenal's performance, although he felt the co-commentator's assessment was harsh.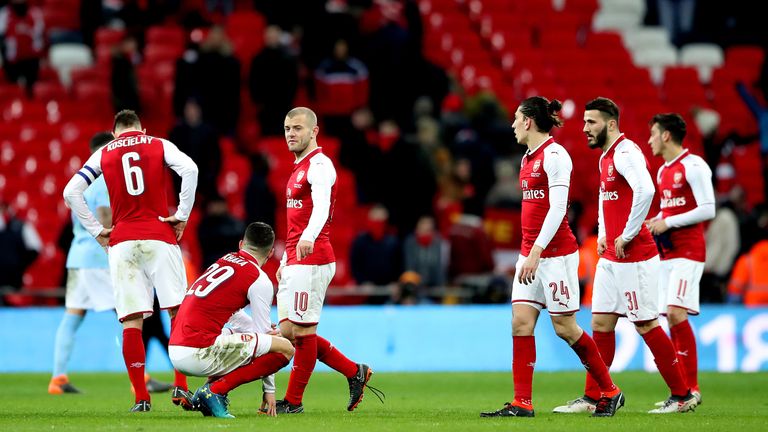 Wilkins said: "They weren't very good but they were playing against a very good side. It's tough because you never play to your maximum in finals. A lot of nerves creep in and a global audience are watching.
"City were very good and were never going to lose the game. Some of the words used against the Arsenal players were, in my opinion, a tad harsh.
"When you've been chasing the ball around for long periods you will have to walk, but I see where Gary was coming from. You should be trying to close the opposition down and win the ball back."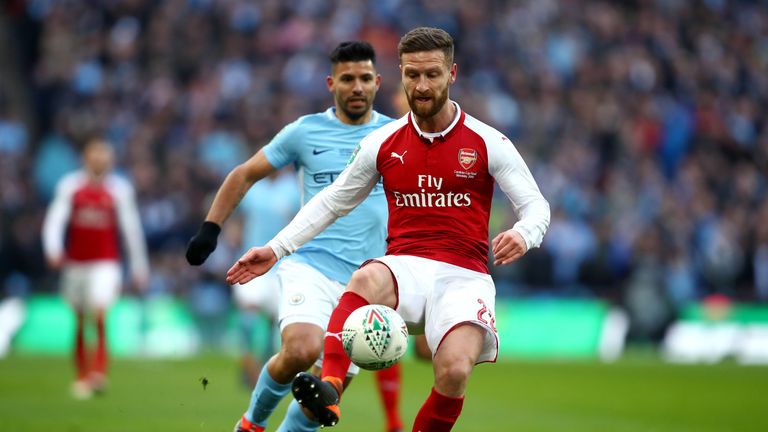 Arsenal's defeat in the Carabao Cup final means their only chance of silverware this season - and their most realistic route back into the Champions League - is through the Europa League.
Asked why Arsenal were in their current situation, Wilkins explained: "I think Arsene does the majority of the coaching. They've had this problem for a long period of time but it still hasn't been sorted out.
"I think it's down to players. I don't think some of the players are to Arsenal's quality. Arsenal need to go out and buy some top quality defenders before they have any chance of picking up trophies in the future.
"I'd buy a whole back four if I could."