Burnley goalkeeper Tom Heaton unlikely to return this weekend, says Sean Dyche
Last Updated: 01/03/18 3:58pm
Burnley manager Sean Dyche says Tom Heaton is closing in on full fitness but suggested the goalkeeper will not be ready to face Everton on Saturday, live on Sky Sports Premier League.
Dyche will therefore be spared making a tricky choice between England international Heaton and Nick Pope, whose impressive deputising performances has also seen him tipped for a call-up to the national side.
Heaton has been out since he injured his shoulder in September but he played in a training ground game against Blackpool last week.
Asked if the time had now come for him to choose between the keepers for the No 1 jersey, Dyche said: "Tom is old enough and wise enough to know what he needs as much as I know what he needs. He will certainly let us know when he is ready.
"He is certainly training very well, he played very well the other day, and he took care of the simple stuff. Keepers who do that are usually good keepers and he does that very well.
"He has trained well over the last period and is certainly coming back towards the thinking, but I still think he will let us know when he is fully ready and he knows the form of Popey as well.
"He knows he has got to deal with that as well but, first things first, he has to make sure he is absolutely 100 per cent fit and he is very, very close."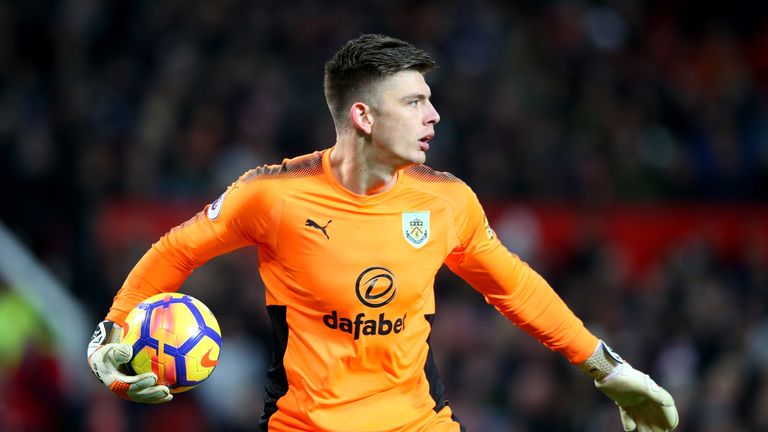 Pope impressed again during last weekend's 1-1 draw with Southampton and Dyche said: "He is maturing well and I think he is at a good stage of his development, especially working at this level of the game.
"All credit to him and the other goalkeepers. I think we have a really good group and, like most good goalkeeping groups, they stimulate each other and the pressure is on in training to stay sharp."