Mauricio Pochettino would prefer to walk away from football if it became a drama
Last Updated: 02/03/18 11:45pm
Tottenham manager Mauricio Pochettino has vowed never to let football become a "drama" and that he will retire from management if it ever stops being a "joy".
The Argentinian, who on Friday turned 46, also revealed he is pondering a lengthy career, having previously expected to be out of the sport by the age of 50.
Pochettino is presently relishing a 16-match unbeaten run and his team's progress to the verge of the Champions League quarter-finals, at a time when many of his closest rivals are working under significant strain.
Pochettino is therefore unusually relaxed and secure, and insists he will walk away the moment that changes.
He said: "When I started as a manager I was 36, I said, 'Okay, I will be a manager and my limit is 50'.
"Now, I don't know if I will be longer like Roy [Hodgson] or [Sir Alex] Ferguson or Wenger or maybe I will stop before.
"What I believed when I started my career as a manager was I'd become without hair or go grey, living in a drama completely.
"When I watch football and the manager always criticises everyone and sees the phantom and tries to defend himself and fight with you and fight with the fans and fight with this. That is no life.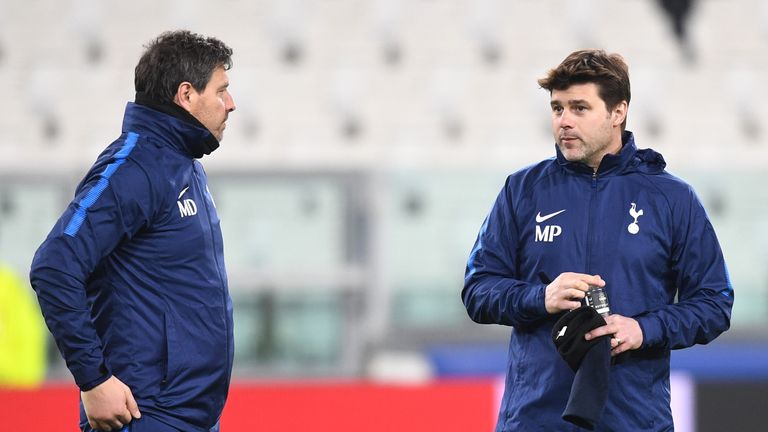 Football is a joy. The most quiet I am is when we are going to compete. It's not a drama.
Mauricio Pochettino
"I want to improve and try to enjoy doing my job but if I am going to suffer or create drama in my life, I would prefer to go away.
"Football is a joy. The most quiet I am is when we are going to compete. It's not a drama. For other people it's different but for me football is not a drama - it is a joy.
"Another thing [can be drama]? Yes. Family, relationship, that situation? Yes. Of course there is a lot of drama out of football. Football cannot be a drama. You win or lose, but no drama."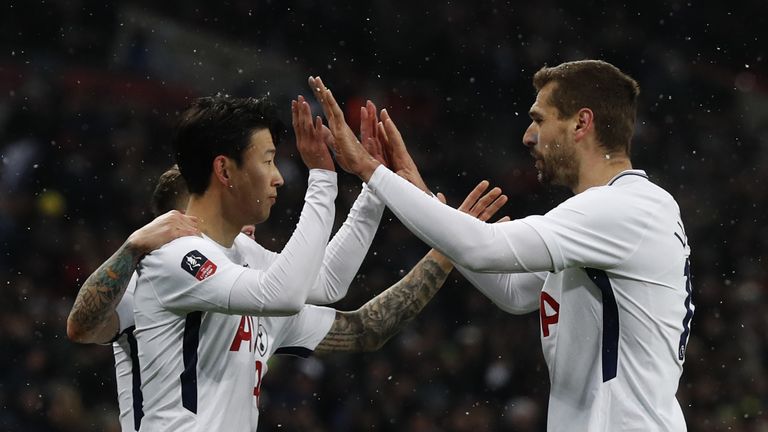 On Saturday, Spurs host the improving Huddersfield and have Jan Vertonghen back in contention, strengthening a defence undermined by Toby Alderweireld's absence with a hamstring injury.
Pochettino was also asked if he would resign if he lost the backing of Spurs' supporters, and he responded: "If your own fans didn't want you, like you, there is no point in carrying on working, because you are going to damage your club.
"Fans are important and, at some point, you need to go away because the club is always more important than any person.
"If I am the point that creates problems between all levels of the club, I prefer to go away."