Macclesfield's miracle season under John Askey despite off-field issues
Last Updated: 06/03/18 6:22am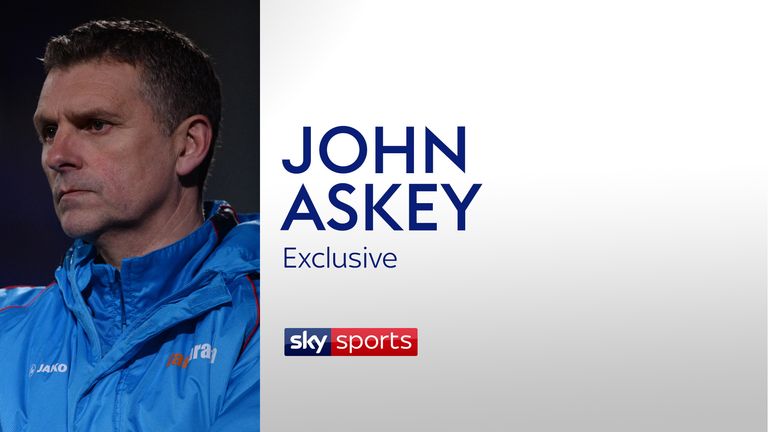 Macclesfield Town's season is a story of unpaid wages and unexpected success. Adam Bate caught up with their manager, club legend John Askey, to find out how he is delivering results on the pitch even while confusion reigns off it.
When the Macclesfield Town players released a statement in early February revealing their wages for the previous month had gone unpaid, the news did not make much of a ripple at first. Given the financial inequalities in the English football pyramid, it is easy to become desensitised to such tales of woe. But this one came with a curious twist.
Macclesfield Town are top of the National League.
Since the crisis meeting about those unpaid wages, they have come from behind to beat Guiseley, won away to title rivals Aldershot and Tranmere, before beating Maidenhead with a last-gasp winner. The money was paid in the end but the juxtaposition between life on and off the field is startling. With 11 games to go, Macclesfield are five points clear at the top.
Theirs is not just another story of excess spending. Nor is it the latest example of a club with a big budget overstretching itself. On the contrary, John Askey's men have one of the smallest wage bills in the fifth tier. "There is just no money there," Askey tells Sky Sports. "Off the pitch, this is probably the worst it has been for a long time.
"It is crazy given the situation that we are in. At any other club, players get bonuses. Our players have not received a bonus all season. It is very frustrating and it has been frustrating for years. But there is nothing else we can do. There is no point downing tools and packing in because the only people we would be harming would be ourselves."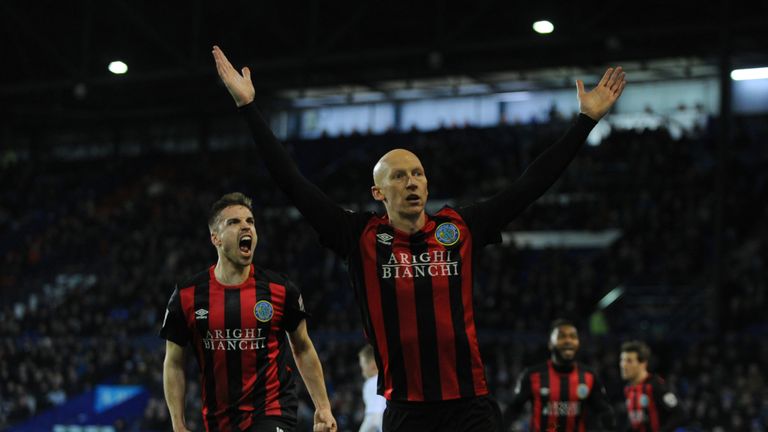 Instead, the players are dreaming of achieving something special. There are the veterans George Pilkington and Danny Whitaker. "They have a great attitude to the game and it rubs off on the rest," says Askey. David Fitzpatrick has emerged as "a really good footballer" and Elliott Durrell has been particularly good of late. "If he's not making a goal he's scoring one."
Then there's Scott Wilson, the top scorer and the man who netted that late goal against Maidenhead. "He and Tyrone Marsh share a house and they also play up front together," adds Askey. "They have hit it off and I think that has helped them to settle. If people are comfortable it helps on the park and we obviously have a good atmosphere going."
The manager is also keen to point out the unsung heroes. Sponsors have stuck by the club. Shay Given helps out for free. Rae Ingram, the ex-Manchester City defender turned fireman, does so too. Goalkeeper coach Bill Gorton lives locally, giving up his time for nothing more than expenses. "The club is unbelievably lucky to have people like this," says Askey.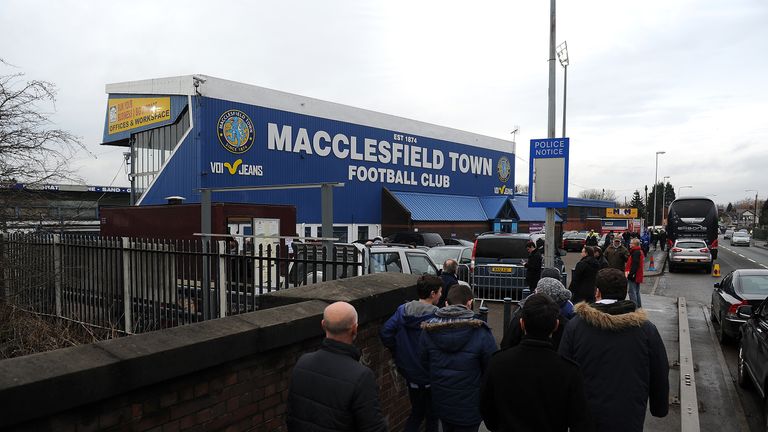 But what becomes obvious as the Macclesfield boss continues to list the people responsible for the club's remarkable season is that it is not luck. One man is at the heart of it all. It is Askey - Sir John Askey to many supporters - a man whose association with the club dates back to 1984, who is the one keeping this show on the road. He has seen it all here.
He was in the side that won promotion to the Conference in 1987 and he was still there when they got to the Football League a decade later before reaching the third tier at the very first attempt. "We were a typical Northern Premier team," he says. "Then we were playing against Manchester City, Fulham, Stoke and Burnley. It was ridiculous really.
"To think that Macclesfield would ever be playing games like that was crazy, but these crazy things just keep happening to this club. There have been so many ups and downs. The best thing is that when you have the good times, it means more to you because you know everyone here and you know exactly what it all means to them."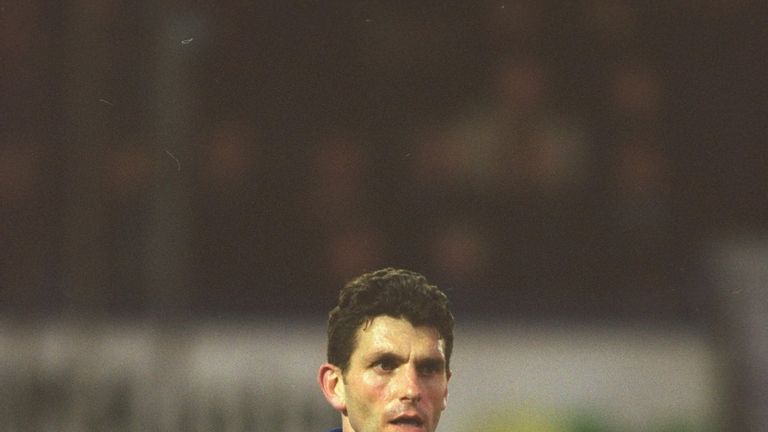 Naturally, it has made the lows tougher too and there have plenty of them in recent years. Askey retired from playing in 2003. He served as reserve-team manager, winning a league with the help of a young Rickie Lambert, before stepping up to take the senior side in 2013 just one year after the club's relegation from the Football League.
"It was sad to see the club drop out of the league again but I am doing my best to rectify that," he says. "Of course, it is not easy. We got to Wembley last year in the FA Trophy so there were a lot of players offered better contracts by other clubs. It left us with just three players in the summer so, given our budget, the first task was to keep us up.
"Unfortunately, in terms of bringing players in, what we have to do every year is wait. We wait until players have not been offered contracts elsewhere because we simply cannot compete financially with other teams. Even as late as July, we only had five players signed. It was just a case of waiting to see what was left.
"Obviously, having been working at this level for a long time, I know the players in our league and the ones in the leagues above and below as well. That helps because there will always be talent out there, it is just a case of getting them in the right environment and feeling comfortable to play. You need to have the confidence to have a bit of faith in them.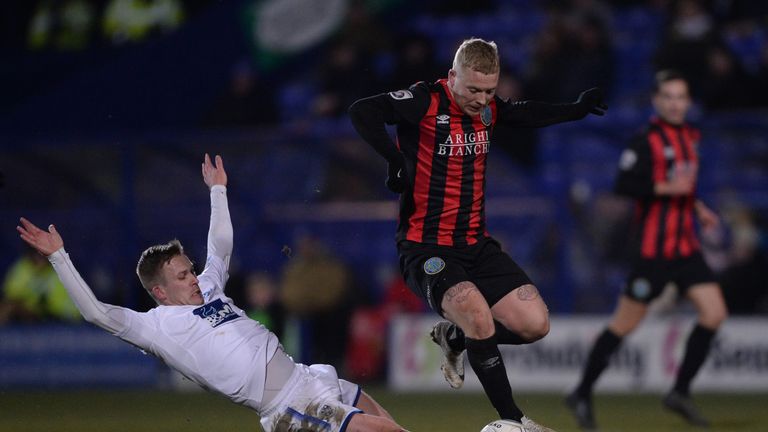 "We got some good lads in and things have gone well from the first game so things have snowballed from there. We have had luck with injuries and we have the best disciplinary record in the league, which is vital with an 18-man squad. It has all come together. Still, if somebody had said we would be in this position I'd have thought they were mad."
The big question now is whether or not they can get over the line. With so many sides just below them, it will be tough. But the next four home games are against teams in the bottom half of the division and no team in the National League has won more matches away from home. Even if they do miss out on top spot there is still the prospect of the play-offs.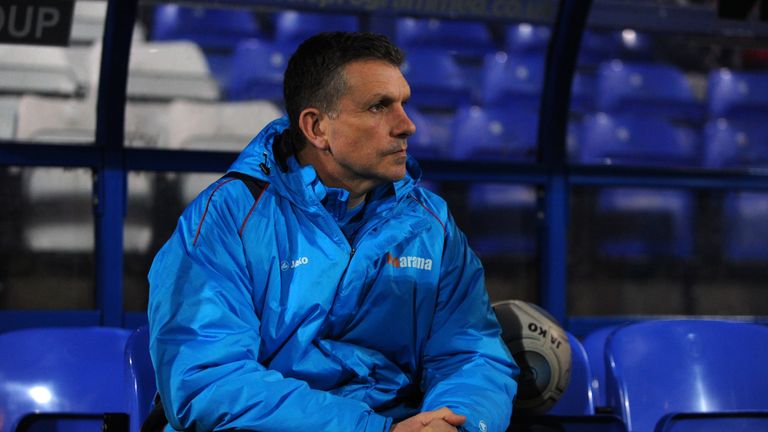 I would love to get the club up this season and then it is job done in that respect. I am not sure I could do much more. I'm ambitious to do well and there is only so far you can go with the resources that I have got.
John Askey
Whatever happens, what Askey and his players are accomplishing is being noticed. Indeed, the manager himself was heavily linked with the vacant role at League Two side Grimsby Town last month. Not that he will be leaving just yet. "To walk away now would be very hard to do," says Askey. "I think we have to see this through.
"If we do that, hopefully the opportunities will come along. If we don't manage to go up and the lads don't get contracts then at least other clubs will be interested in them. I am in the same situation as the players really. I would love to get the club up this season and then it is job done in that respect. I am not sure I could do much more.
"I want to prove myself at a higher level if I can. I am ambitious to do well and there is only so far you can go with the resources that I have got. But first things first, there is a job to do here. If I can get Macclesfield Town back into the league it will be my biggest achievement. That would make it all worthwhile for everybody. There could be nothing better."