Gennaro Gattuso has 'changed the face' of AC Milan in time for Arsenal
Last Updated: 08/03/18 6:34pm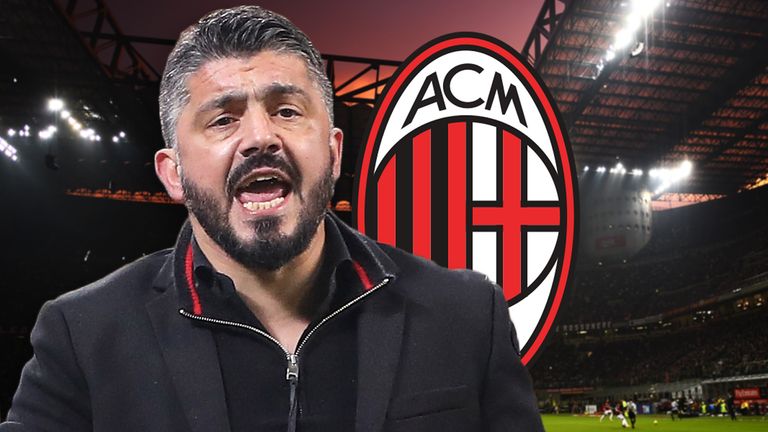 Is Italy's sleeping giant finally waking up? Ahead of AC Milan's Europa League last-16 tie with Arsenal, Nick Wright looks at how Gennaro Gattuso has turned their season around and got them dreaming of a return to the glory days...
Genaro Gattuso produced all the soundbites you might expect when he was unveiled as AC Milan's new head coach in November. "We need a battlefield spirit," he growled. There was talk of "great passion" and a "never-say-die attitude". "I never want to lose," he added, "even playing table football against my son."
The former midfielder was typically bullish, but there was no hiding the size of the task ahead. Milan had spent close to £200m on 11 new signings in the summer, but a stuttering start to the season under Vicenzo Montella had left them 18 points off the top after just 14 Serie A games. For the new owners targeting a quick return to the top, patience had run out.
Gattuso's competitive edge was unchanged from his playing days and there was no disputing his love for Milan, but the scepticism which greeted his appointment was understandable. A distinguished playing career had been followed by largely unconvincing spells in charge of Sion, Palermo, OFI Crete and Pisa. Most recently, he had coached Milan's U19s.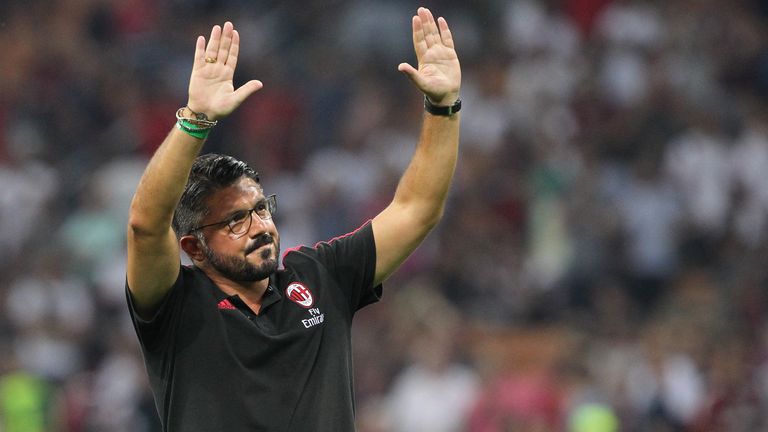 Gattuso had the goodwill of the Rossoneri supporters who cherished his service on the pitch, but was he really the right man for the dugout? Beyond the chest-thumping and the rallying cries, did he have the managerial acumen to turn AC Milan's season around?
The early signs were not encouraging. Gattuso could hardly have asked for a kinder opening fixture than a trip to Benevento, who were yet to pick up a single point in Serie A, but Milan were denied victory by an extraordinary stoppage-time equaliser from goalkeeper Alberto Brignoli. "Maybe it would've been better to get stabbed than concede this goal," said Gattuso afterwards.
That sucker-punch was followed by an embarrassing 2-0 defeat to Croatian side Rijeka in the Europa League, and soon there were domestic defeats to Verona and Atalanta too. A month into the job and the pressure was already mounting on Gattuso. "Disaster," read one headline in La Gazzetta dello Sport. "It will be a low-key Christmas at Milan."
Fast forward to now, however, and they are flying. Gattuso's side are undefeated in 13 games in all competitions since their 1-0 win over rivals Inter on December 27. It is their best run since the 2009/10 season. They are Serie A's form team, they have reached the final of the Coppa Italia, and they approach Thursday's Europa League clash with Arsenal with renewed confidence.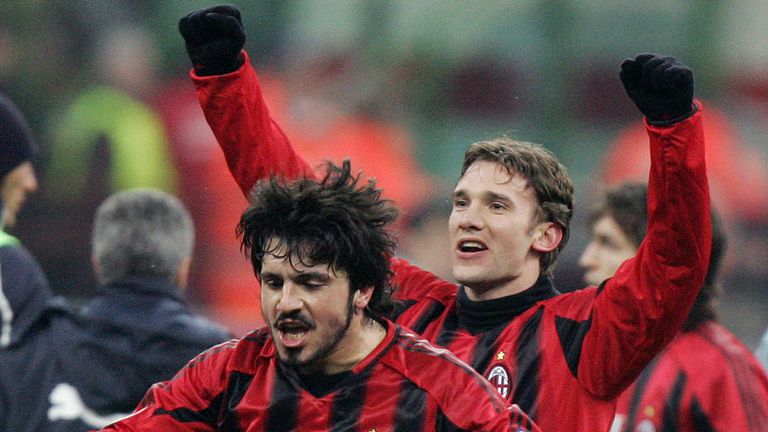 Milan are starting to look like the Milan of the old days. They are compact and aggressive and very angry about the win.
Andriy Shevchenko
It is a remarkable transformation. Gattuso has galvanised the dressing room and brought the best out of summer signings such as Lucas Biglia and Leonardo Bonucci, who has compared his managerial style to that of Antonio Conte. Milan are playing with belief again and they are well organised, too. It is almost 10 hours since they last conceded a goal. Roma and Lazio are among the sides to have been kept at bay.
"Rino Gattuso has really changed the face of Milan," said his former team-mate Andriy Shevchenko at the Laureus Sports Awards in Monaco last week. "It's almost like two different teams. With Montella, Milan signed 11 players and it was a time of transition. It's always difficult when so many players come to find the perfect solution.
"The second stage, when Rino came, it has really changed the mentality of the players. Milan are starting to look like the Milan of the old days. They are compact and aggressive and very angry about the win. They will be confident against Arsenal. At the moment they look very good."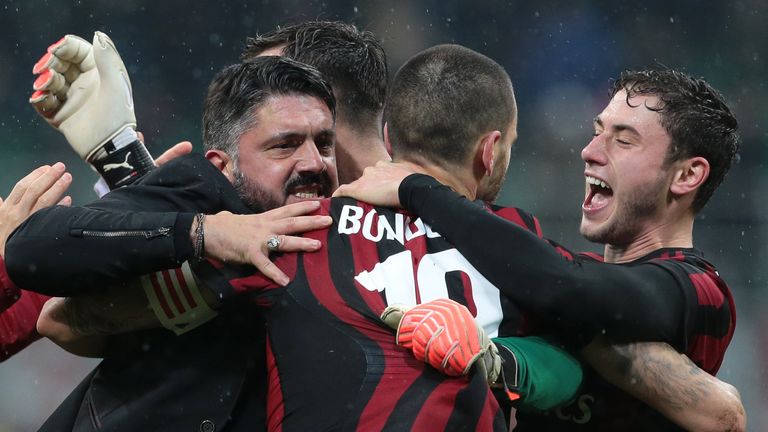 Shevchenko has witnessed Gattuso's work ethic first-hand having spent the best part of a decade with him at Milan, and in recent months he has seen it transmitted to the current team. Gattuso vowed to whip his players into shape and the hard work on the training field has paid off.
Midfielders Franck Kessie and Giacomo Bonaventura have spoken positively about the increase in intensity and so too has Spanish winger Suso. "Gattuso's main quality is passion," he told Sky in Italy recently. "I was struck by his desire to work. He likes what he does and he puts a lot of intensity into training, so in the games it's easier."
There have been tactical improvements too. "I saw them against Roma and they played well," said Ruud Gullit, another former Milan player who spoke at the Laureus Sports Awards. "They played with a different system, one striker up top on his own and one floating. It's not a team of stars, not one you identify with certain people, but they have become stronger as a team."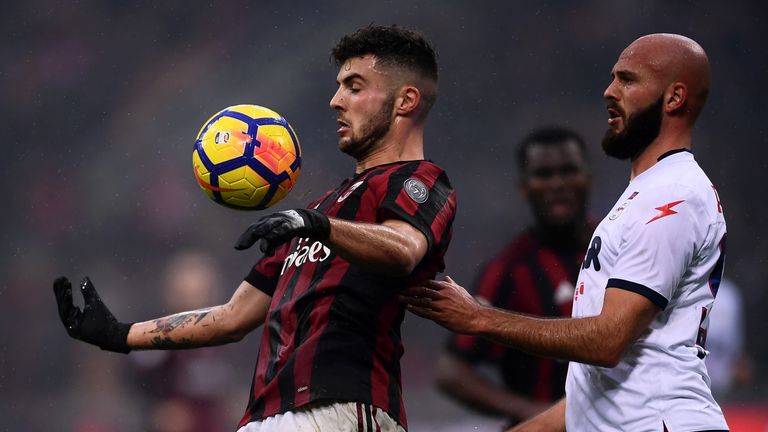 The team comes first for Gattuso and he has gone to great lengths to foster the right spirit. After Milan's 2-1 win over Lazio in January, he even invited his players to slap him around the head. "I just want to make them happy," he explained. "Especially the players who are angry with me because they are on the bench, so now they have chance to slap me."
The slaps were made in jest and the smiles were caught on camera, but there is an edge to Gattuso's man-management that demands respect. "I like his presence, he's always angry," added Gullit. "Sometimes in football you need to be moody. If you love too much then people don't like it."
Milan now hope Gattuso can steer them past Arsenal. Their upturn in form has put them back into contention for a top-four finish in Serie A, but Europa League success remains their best hope of Champions League qualification. So can they do it? "Arsenal are going to face a good team," said Gullit. Recent evidence suggests they are going to face a good manager too.