Lionel Messi will not move from 'home' to England, says Sergio Busquets
Last Updated: 14/03/18 12:23pm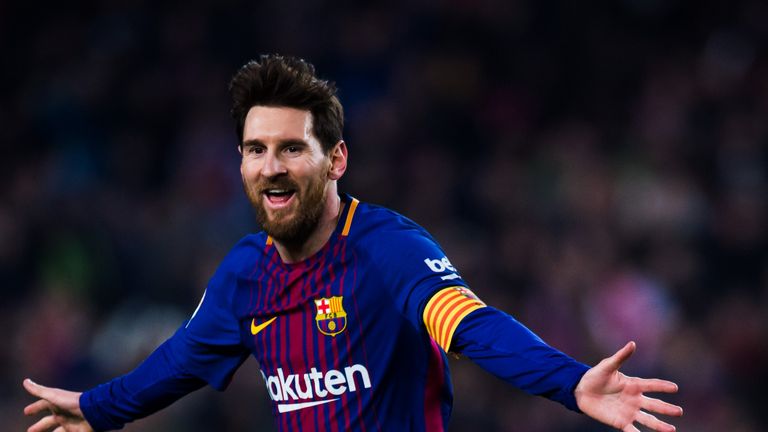 Sergio Busquets says the Premier League's top sides will not be able to entice Lionel Messi away from Barcelona.
Barcelona are preparing for the second leg of their Champions League last-16 tie against Chelsea, but Messi played no part in their most recent game - a 2-0 win over Malaga - due to the birth of his third son.
Busquets said: "Messi's at home here in Barcelona. Financially he's well looked after. He's winning trophies, collectively and individually, living in a great city, surrounded by great players and part of a great project.
"All of that is positive and it would be difficult to match it anywhere else. Like myself, for players that have been brought up [at Barcelona], it's difficult to change.
"We know the Premier League is a spectacular league, we would like to play there, but if you weigh up all the positives and all the negatives, it's hard to leave Barca."
Manchester City, meanwhile, have resigned any hope of trying to sign Messi, who signed a new contract at Barcelona in November.
City's executive director Ferran Soriano said: "There is no possibility of signing him. I know Leo and his family well and I know they are good in Barcelona, which is where he has to be.
"We will make our way without him which will be more difficult because he is the best player in the history of football. He changed everything, he is a genius."
Messi scored for Barcelona in their 1-1 draw against Chelsea at Stamford Bridge in the first leg of their Champions League tie.